Church sues Maine for requiring schools to adhere to LGBT policy to be eligible for tuition program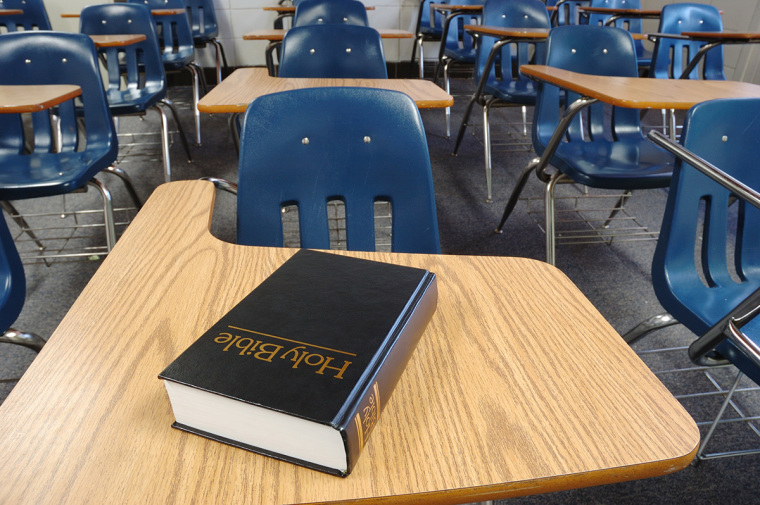 A Maine church is challenging a state law prohibiting religious private schools from receiving funds from a tuition program unless they adhere to a state LGBT antidiscrimination policy.
Crosspoint Church, which runs Bangor Christian Schools, filed a complaint on Monday against assorted Maine officials in the United States District Court for the District of Maine.
At issue is a Maine law that requires academic institutions participating in the state school choice program to adhere to an official antidiscrimination policy, which includes barring discrimination on the basis of sexual orientation and gender identity.
The lawsuit argues that this is a "poison pill" for BCS, as the Christian school adheres to a biblical stance on sexuality, which includes defining marriage as being between one man and one woman and rejecting any gender identity that does not correspond with one's biological sex.
According to the complaint, as a result of this standard, "BCS was no longer eligible to participate in the tuitioning program, and eligible families could no longer use their tuition benefit at BCS."
"Thus the sectarian exclusion operated to allow religious schools to participate in the tuitioning program if, and only if, they held religious beliefs the State approved," continued the lawsuit.
"Putting Plaintiff to the choice of participating in a generally available benefit program or surrendering its constitutionally protected religious exercise penalizes its religious exercise and constitutes a substantial burden."
Crosspoint Church is being represented by the First Liberty Institute, a conservative law firm that has successfully argued religious liberty cases before the U.S. Supreme Court.
FLI Counsel Lea Patterson released a statement on Tuesday, referencing the Supreme Court case Carson v. Makin, in which the high court ruled 6-3 last year that Maine could not stop parents from using a state tuition program to send their children to Christian private schools.
"Maine lost at the U.S. Supreme Court just last year but is not getting the message that religious discrimination is illegal," stated Patterson. "Maine's new law imposes special burdens on religious schools in order to keep them out of the school choice program. Government punishing religious schools for living out their religious beliefs is not only unconstitutional, it is wrong."
Not long after the Supreme Court released the Carson ruling, Maine Attorney General Aaron Frey said that BCS was still ineligible for the tuition program because of its religious views on LGBT issues.
"The education provided by the schools at issue here is inimical to a public education," claimed Frey in a statement last year.
"They promote a single religion to the exclusion of all others, refuse to admit gay and transgender children, and openly discriminate in hiring teachers and staff."
Frey went on to promise at the time that he will "explore with Governor Mills' administration and members of the Legislature statutory amendments to address the Court's decision and ensure that public money is not used to promote discrimination, intolerance, and bigotry."