Olympic Athletes Who Break Russia's Anti-Gay Laws Will Be Prosecuted, Says Official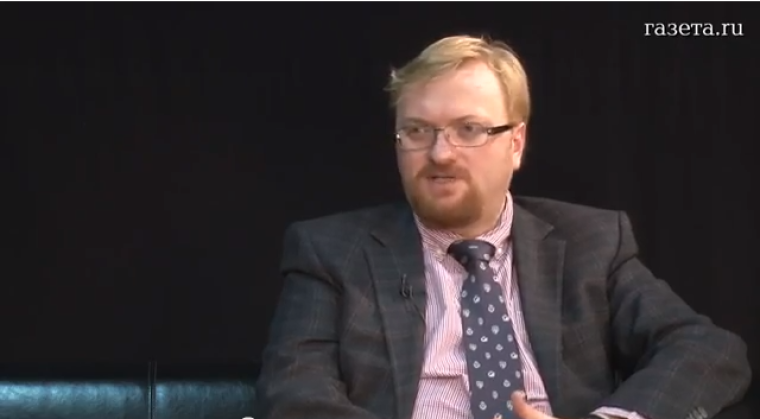 Russian politician and author of the country's anti-gay legislation, Vitaly Milonov, has warned that athletes and guests attending the 2014 Sochi Games in Russia will have to uphold the law or face prosecution.
Milonov told The Echo of Moscow radio that he had no reason to believe that exceptions would be granted for athletes or international visitors attending the event and vouched for the heterosexuality of Russia's male figure skating team.
In a statement from the International Olympic Committee, reported in the USA Today, the athletic governing body said that the law will not affect the athletes or guests.
"The IOC has received assurances from the highest level of government in Russia that the legislation will not affect those attending or taking part in the Games," it noted in the statement emailed to USA TODAY Sports.
"This legislation has just been passed into law and it remains to be seen whether and how it will be implemented, particularly as regards the Games in Sochi," said the IOC. "As a sporting organization, what we can do is to continue to work to ensure that the Games can take place without discrimination against athletes, officials, spectators and the media."
Last month, the anti-gay bill, which outlaws "homosexual propaganda," making public events that promote gay rights and public displays of affection by same-sex couples illegal, was signed into law by Russian President Vladimir Putin.
According to the IOC, however: "The International Olympic Committee is clear that sport is a human right and should be available to all regardless of race, sex or sexual orientation. The Games themselves should be open to all, free of discrimination, and that applies to spectators, officials, media and of course athletes. We would oppose in the strongest terms any move that would jeopardize this principle."
Reacting to the report on Thursday, CNN reported that gay rights activists have been calling for a boycott of the 2014 Winter Olympics in Russia and the dumping of Russian vodka in bars worldwide.
"If a law has been passed by parliament and signed by the president, the government has no right or powers to reverse it," Milonov reportedly told the Russian Interfax news agency. The statement was repeated to CNN on Wednesday.
Human Rights Watch described the anti-gay propaganda law as "a profoundly discriminatory and dangerous bill that is bound to worsen homophobia in Russia."
According to CNN, internationally syndicated U.S. sex columnist Dan Savage also began a "Dump Russian Vodka" campaign, asking bartenders and booze enthusiasts to boycott Russian vodka.
Stolichnaya CEO Val Mendeleev sent an open letter last week condemning the recent laws and reaffirming the brand's commitment to the LGBT community.
"We fully support and endorse your objectives to fight against prejudice in Russia," Mendeleev wrote. "In the past decade, (we have) been actively advocating in favor of freedom, tolerance and openness in society, standing very passionately on the side of the LGBT community and will continue to support any effective initiative in that direction," he wrote.