On 70th Anniversary of Atomic Bomb Attack on Hiroshima, Fewer Americans Approve of the Weapon's Use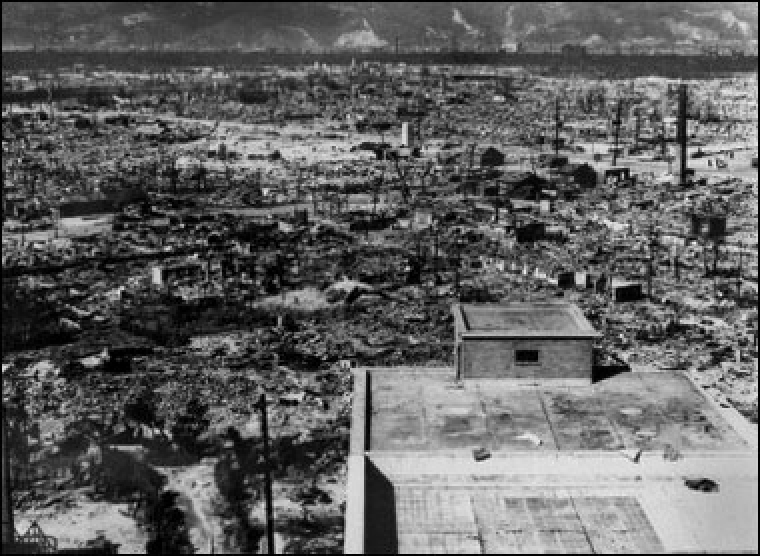 A recent poll of Americans indicates that support for the United States' decision to use the atomic bomb on Hiroshima during World War II is in decline.
The results of a Pew Research Center study released days before Thursday's 70th anniversary of the drop of the bomb indicate that American support for the decision has declined over the decades.
Pew examined a 1945 Gallup poll which found 85 percent of American respondents believed President Harry S. Truman's decision to drop the bomb was justified. In 1991, a Detroit Free Press poll found that 65 percent of Americans and 29 percent of Japanese respondents felt the bomb drop was justified.
In July 2015, Pew itself conducted a survey on the matter and found that the percentage of American respondents had shrunk to 56 percent, and Japanese respondents down to 14 percent.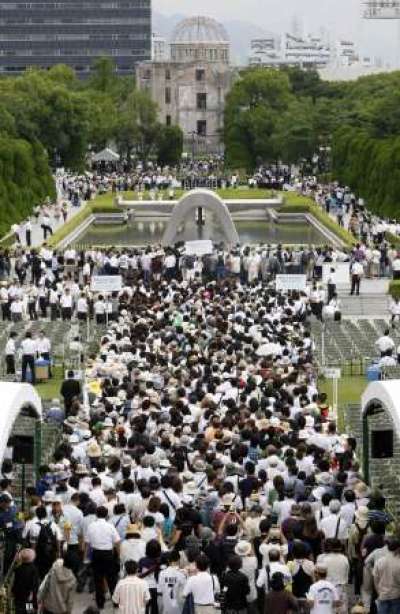 Bruce Stokes, director of global economic attitudes at Pew, wrote on Tuesday that there were variables for the results among generations and political parties.
"Seven-in-ten Americans ages 65 and older say the use of atomic weapons was justified, but only 47 percent of 18- to 29-year-olds agree," wrote Stokes.
"There is a similar partisan divide: 74 percent of Republicans but only 52 percent of Democrats see the use of nuclear weapons at the end of World War II as warranted."
Credited with ending World War II in August 1945, American forces dropped two atomic bombs on Japanese cities, first at Hiroshima on Aug. 6 and then Nagasaki on Aug. 9.
"The explosion wiped out 90 percent of the city and immediately killed 80,000 people; tens of thousands more would later die of radiation exposure," noted history.com.
"Three days later, a second B-29 dropped an A-bomb on Nagasaki, killing an estimated 40,000 people. Japan's Emperor Hirohito announced his country's unconditional surrender in World War II in a radio address on Aug. 15, citing the devastating power of 'a new and most cruel bomb.'"
Since the atomic bombings of the two cities, much debate has transpired over whether or not the actions were justified, with some arguing that more merciful alternatives could have been taken.
One of the early defenders of using the atomic bombs to end the war with Japan was Eleanor Roosevelt, whose late husband had approved the Manhattan Project that led to the development of the atomic weapon.
Both during and after a listening tour of postwar Japan, Roosevelt argued that, while a horrific weapon, the atom bomb was necessary to end the conflict and may have actually saved more lives than it ended.
"Our military people were almost ready for the last stage of the war, which was the actual attack on Japan. They had counted the costs such an attack would have involved — at least a million lives of American soldiers in addition to complete destruction of as much of Japan as would have been defended," wrote Roosevelt in 1956.
"I do not think any decision could have been made other than the one that was made. Leaflets were dropped over Hiroshima before the attack, warning the people to leave the city, and the same thing was done at Nagasaki. But it is human nature to stay where you are and not believe the worst until it happens."
In memory of the 70th anniversary of the bomb drop, several events and programs will take place in Japan, according to Japanese public broadcaster NHK.
"This summer, NHK Hiroshima will broadcast documentaries, dramas, music and programs comprising many genre, and also hold various events, to convey the message to the nation and the whole world," noted NHK.