One-Armed Christian Pro Surfer Bethany Hamilton to Appear on CBS' 'The Amazing Race'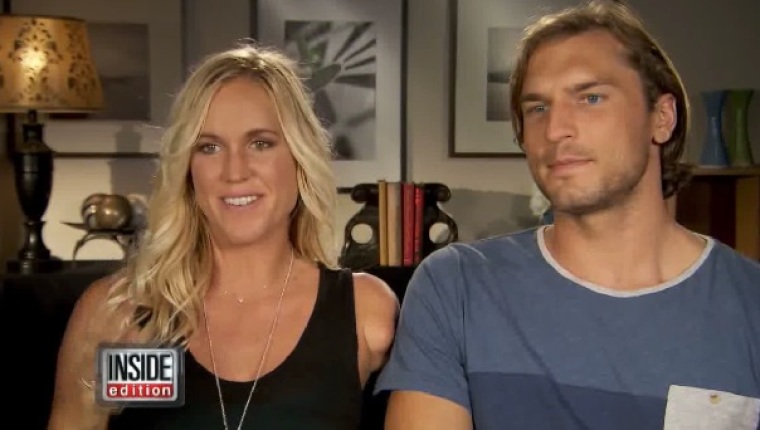 Christian pro surfer Bethany Hamilton and husband Adam Dirks will appear as contestants in the premier of "The Amazing Race" Friday night, where the couple was pushed to their physical limit during an obstacle-based journey around the world.
Hamilton, who lost her arm in a shark attack while surfing at age 13, talked to Inside Edition about her experience and what it was like to partner with her husband as he helped her navigate the challenges with one arm.
"Physically, I've grown a lot more confident in my abilities and daily life and just living ... you learn to be adaptive and especially with travel, you have to adapt to different cultures and whatever it is you're doing. Once we entered the race, it was about quickly adapting to whatever came our way," said Hamilton.
She added, "Working with Adam was great because we had our different strengths ... we knew that we had to strategize different roadblocks and detours in choosing for me to do certain challenges and him do other ones so we could play it safe ...There were moments when I'd get into it but it was pretty challenging with one arm."
The show centers on 11 teams, each comprised of two individuals who travel to different countries for 25 days. At each destination, the teams must compete in a series of challenges, some mental and some physical. The first team to arrive at the final destination wins $1 million.
Dirks, who used to be a youth pastor, noted that working with Hamilton proved that they could overcome anything, even with her physical disability.
"The race almost challenges your relationship by fire because you either come out of it stronger or broken apart," said Dirks. "Bethany was just so strong in every challenge. She was just head-on, not afraid at was coming at her and we just teamed it up pretty well. I'm stoked she was my partner and that she's my wife."
In a casting interview for the show, Dirks had mentioned that he hoped their relationship would be tested but wanted to be drawn closer, while noting that he was concerned how they would overcome all the challenges because "we sometimes have a hard time communicating when we are frustrated with one another. I want us to be more open and talk about these frustrations before they build up into something bigger."
Hamilton and Dirks celebrated their one year anniversary last month.
"The Amazing Race" airs Friday on CBS at 9/8c.