One Dead After Man Drives Van Into People Near London Mosque; Attacker Wanted to 'Kill All Muslims'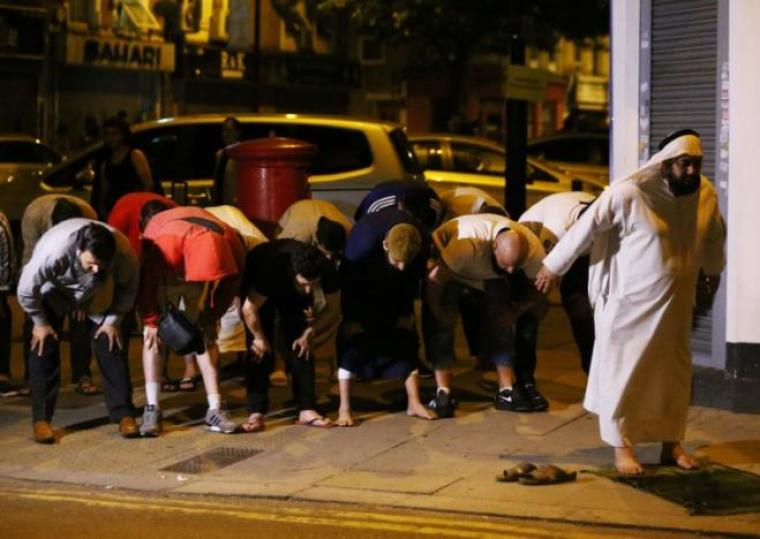 One man has died, while another 10 have been injured following a terrorist attack near a London mosque Sunday night, where a man drove a van into a crowd of people, reportedly specifically targeting Muslims.
Sky News reported on Monday morning that the 48-year-old driver has been arrested by police, after the suspect was prevented from escaping by members of the public.
One witness, identified as Abdul Rahman, revealed that the driver said "I want to kill Muslims."
BBC News quoted the same man, who relayed the driver's words as "I want to kill all Muslims."
Another witness, 24-year-old Adil Rana, described the attack, saying, "The van was driving towards us to try and basically hit us at speed.
"When he got arrested, he was taunting, saying, 'I'd do it again, I'd do it again,'" Rana said.
Metropolitan Police's deputy assistant commissioner, Neil Basu, said that the man who died was already being given first aid by the public on the pavement, before the van drove into the crowd.
"Sadly that man has died. It is too early to state if his death was a result of this attack," Basu revealed.
Many of the people who were hit by the van had apparently just left evening prayers at the Muslim Welfare House, after breaking fast. Members of the congregation come mainly from North and West Africa backgrounds.
London Mayor Sadiq Khan, who is a Muslim, said that the latest terrorist incident, the fourth to hit the U.K. in four months, was an attack on common values.
"While this appears to be an attack on a particular community, like the terrible attacks in Manchester, Westminster and London Bridge it is also an assault on all our shared values of tolerance, freedom and respect," Khan said.
Police have said that there are currently no other suspects. Several of those taken to the hospital were listed as "seriously injured."
Rahman added in his testimony of how he helped detain the attacker:
"I hit him on his stomach ... and then me and the other guys ... we held him to the ground until he couldn't move. We stopped him until the police came."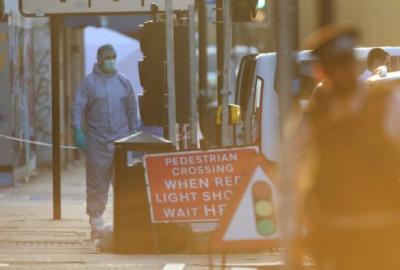 Another witness by the name of Abdul quoted the suspect as saying, "Kill me, I've done my job."
Usain Ali, 28, told Reuters that the attack was very much deliberate.
"When I looked back, I thought it was a car accident, but people were shouting, screaming and I realized this was a man choosing to terrorize people who are praying," Ali said.
"He chose exactly the time that people pray, and the mosque is too small and full, so some pray outside."
Harun Khan, secretary general of the Muslim Council of Britain, condemned the rising hostilities in the U.K.
"Over the past weeks and months, Muslims have endured many incidents of Islamophobia, and this is the most violent manifestation to date," Khan said.
"We expect the authorities to increase security outside mosques as a matter of urgency."
The mosque attack comes two weeks after three Islamists attacked pedestrians on London Bridge and stabbed people at a nearby market, killing eight. Another 22 victims lost their lives from a suicide bombing at a concert in Manchester in May.