Only 6 Percent of Brits Are Practicing Christians Who Read the Bible, Attend Church Regularly: Poll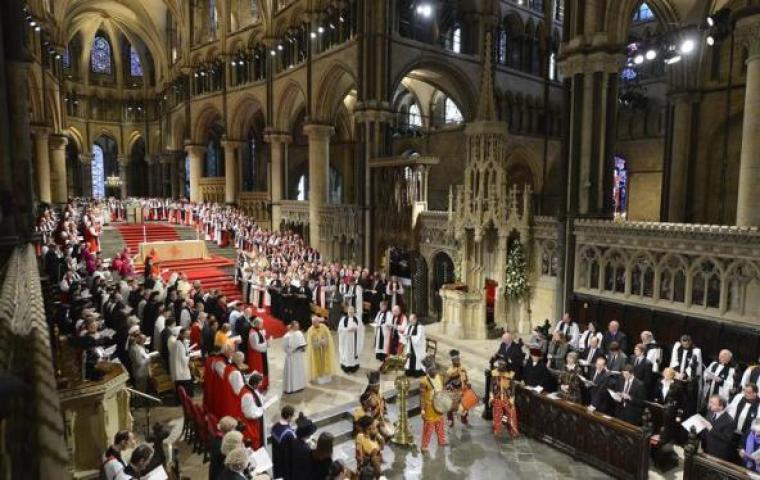 Only 6 percent of British adults are practicing Christians, a new survey commissioned by the Church of England has found, defining the term as those who read the Bible, pray, and attend church on a regular basis.
The ComRes survey found that the reported decline of Christian believers in the U.K. might be even steeper than suggested, as 55 percent of the faithful admitted they never read the Bible. Another 33 percent said they never attend church, while 29 percent said they never pray.
The poll interviewed 8,150 adults in the U.K. between March 17 and March 31, and summarized in its findings that close to half, or 51 percent of adults, identified as Christians.
Rachel Jordan, the Church of England's National Mission and Evangelism adviser, said in an article for The Telegraph on Thursday that the results convey "a real sense of the scale of the task ahead."
"There are lots of surveys out there which measure how many people nominally identify as Christians," Jordan added.
"But we, as a group of leaders across denominations committed to evangelism, wanted to devise a measure which shows us who the most committed people are — those who themselves might be willing to take on the task of spreading the Good News of Jesus in His country."
She said there is "no point being woolly" when it comes to defining a practicing Christian, adding that it wouldn't help with evangelism.
"We are really happy when people in this country chose to affiliate with us, identifying as both Christian and Church of England even if in practice they don't always choose to join in our churches," Jordan continued.
"But this does show that we need to do more to connect with those people and explore ways to draw them into the wider church community."
Survey data from NatCen's British Social Attitudes earlier in September put the non-religious population in the U.K. even higher, at 53 percent.
The data noted that only 15 percent of respondents would describe themselves as Anglicans. What is more, 71 percent of young people aged 18–24 said they follow no religion.
The Bishop of Liverpool, the Rt. Rev. Paul Bayes, said in a statement sent to The Christian Post at the time that "God remains relevant," however.
"The Church remains relevant. We in the Church, and all who love the Church, need to keep finding ways to show and tell those who say they have 'no religion' that faith — faith in the God who loves them still — can make that life-transforming difference for them and for the world," Bayes said.