Church of England Schools Stir Controversy for Allowing Islamic Hijab Uniforms for Girls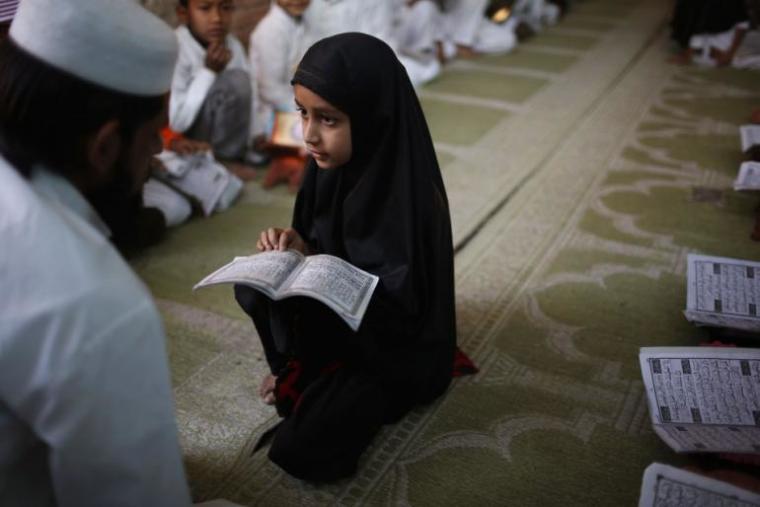 A U.K. survey has revealed that Church of England schools are part of thousands of others that are allowing Muslim girls to wear the hijab as part of their school uniform.
Children's rights campaigners, however, such as Gina Khan of One Law for All, have warned that the hijab is not being allowed for the right reasons.
"Schools are allowing it because they are afraid of being called Islamophobic and they have been told that this is a religious garment — but they need to support Muslim girls to have free choices, not to be set apart from other children," Khan said, according to The Sunday Times.
The Sunday Times conducted a survey which found that a fifth, or 18 percent of 800 primary schools, including those run by the Church of England, have the hijab as part of their uniform policy.
"Across England's 17,000 primary schools the figure is likely to run into thousands," the report noted.
The Office for Standards in Education, Children's Services and Skills said that there is "growing concern" that parents or religious leaders are influencing such change in uniform policy.
"While it is for schools to determine their uniform rules in accordance with the law, there is growing concern about the hijab appearing in a primary school uniform list. We are looking at whether there is evidence that schools are facing external pressure to adapt their policies," Ofsted reportedly said.
Lord Carey, the former archbishop of Canterbury, called for the wearing of the hijab to be "fiercely resisted."
"Personally, I am against the wearing of hijabs altogether. I believe we are in a secular western country largely influenced by the Christian faith," Carey declared.
Michael Nazir-Ali, former bishop of Rochester, commented: "I see no necessity to have a hijab listed within a school uniform policy. If there are difficulties, they can be negotiated on a case-by-case basis between parents and schools. By including it in a policy, parents may come under pressure from religious leaders — who might say you are not a good Muslim if you do not do it."
Toby Howarth, bishop of Bradford, explained that including the hijab is appropriate within Church of England primary uniform policy.
"The British policy is not to make too big a deal of it, but simply to say you have to wear the right color. This is a matter of religious identity not sexualization," he said, referring to Muslim critics who say the hijab is meant to be worn during puberty, not at such an early age.
Christian schools in the U.K. are, meanwhile, facing the prospect of ensuring that half of their students come from different faith backgrounds, reports from July suggested.
While Tory ministers had promised in their election manifesto to scrap plans on school caps, they reversed course following concerns that Christian-only schools "heighten community divisions."
A spokeswoman for the Catholic Education Service told The Sunday Times that the Roman Catholic Church may have to hold off on plans to open free schools if such a policy is implemented.
"We cannot open any free schools if the 50 percent admission cap remains. We have not opened any since 2010 even though there is huge demand for Catholic education in some regions," the spokeswoman said at the time.