Oprah Winfrey Gets Emotional Talking About Jesus, Her Daily Spiritual Practice (Video)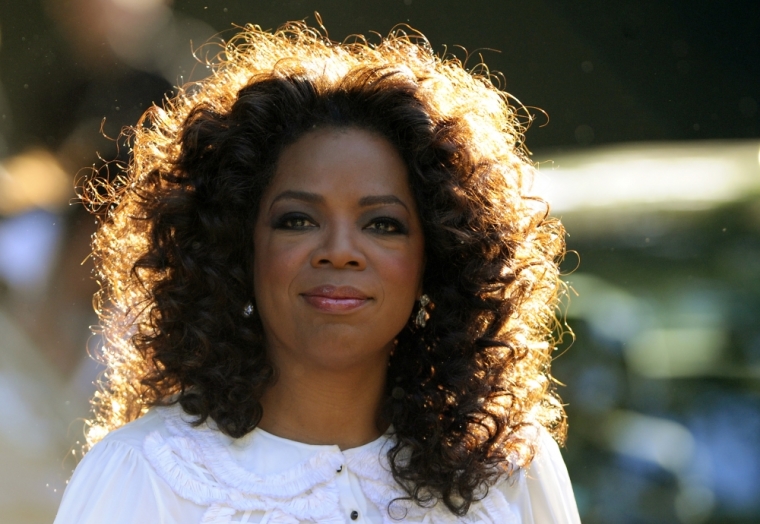 Oprah Winfrey will premiere the seven-night OWN television event "Belief" next month, an interfaith program that claims to examine "humankind's ongoing search to connect with something greater than ourselves."
In a video posted to YouTube, the media mogul became emotional while sharing her own belief practice. She also spoke about her understanding of God and how, as a child, she grew up learning biblical stories before nursery rhymes.
In the lead up to the show's October premiere, the former daytime talk show host has been promoting the program by sharing a series of videos with the hashtag #beliefstories in which she openly discusses her Christian faith and her interpretations of Jesus Christ and the Bible.
On Wednesday, Winfrey got teary-eyed while answering the question "What is my belief practice today?" in a video shared with her 10 million Facebook followers
"Today, I feel the fierce love of all that is God," the OWN network CEO said with a brief pause while choking up.
"… So deeply. So strongly and so purely in my heart that it lifts and carries me and sometimes I actually feel weightless in the love that is God, because I feel it in all things. I've reached a point in my life where I actually pay attention to every breath and my spiritual practice is that I awaken and the first thought is 'thank you' and the next thought is 'I'm still here in this body.' And my heart's desire is to want to live and be in this body fully present to everything, to not miss this experience of being here now on the planet we call Earth."
In a separate video, Winfrey, whose empire has an estimated net worth of $3 billion according to Forbes, credited her Christian faith for keeping her grounded after years of great business success.
"Everything that I am has come from my belief in that which I call God," she shared. "My idea of what that is, is no longer a person out there or in the sky, but my belief in understanding that there was a force, a presence, a power, a Divine Entity, a being that loved me. And the very idea of being loved into being is what has kept me grounded, centered and strong."
The global icon was raised in the church as a young child and said the Bible taught her how to surrender to Jesus.
"I grew up with the stories of Elijah and Elisha and Shadrach, Meshach and Abednego in the fire," said Winfrey. "All of these biblical characters and stories were what I learned before I learned nursery rhymes or before I learned fairytales. … I learned what it means to rely on Jesus, and not to rely on your own power. Because of those stories, I grew up knowing that real fear was trusting in only myself and that being fearless was being able to release my fears to that which is greater than myself and let God handle it."
Also last week, Winfrey sparked an online discussion about the Christian doctrine of the Holy Trinity after recalling a time that she once considered Jesus Christ to be her brother. She spoke candidly about how growing up without her father led her to faith when she was between the ages of 3 to 7 years old.
"For the earliest part of my life, I didn't know my father," Winfrey, who was raised by her maternal grandmother up until age 6, said. "Not growing up with a father, I heard in church that God was my Father and that God was the Father of us all and that Jesus was God's son. So, in my imagination, my way of thinking about God was 'God is my Father and Jesus is His Son, so I am His child which makes me His daughter, which makes Jesus my brother."
In 2012, the TV mogul declared: "I am a Christian. That is my faith" during her "Oprah's Lifeclass: The Tour."