Oprah Winfrey's OWN Adds New Drama Series 'Greenleaf' About Megachurch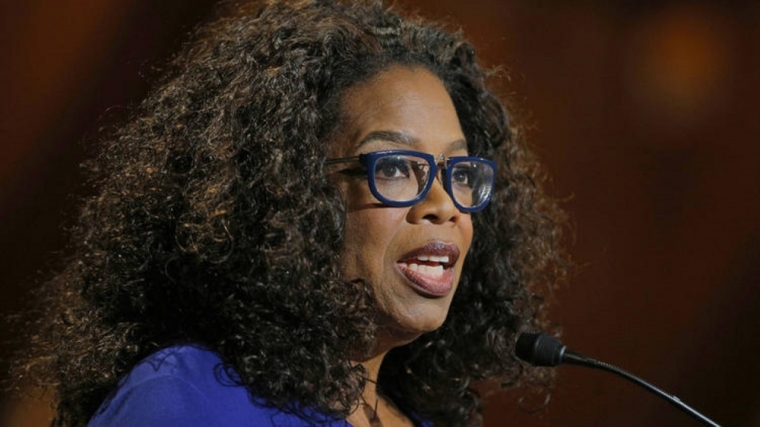 The Oprah Winfrey network, or OWN, is continuing its push into scripted programming with a new drama series about a fictitious scandal-ridden Memphis megachurch, to be produced later this year.
OWN has handed out a straight-to-series order for the series, according to The Hollywood Reporter.
Craig Wright, known for writing shows like "Six Feet Under" and "Lost," will pen the scripts and executive produce along with Winfrey.
Wright is a graduate of the United Theological Seminary of the Twin Cities and a former minister.
Owned by Lionsgate Television, the 13-episode series is scheduled for production this year.
"Greenleaf is the center of the community for the thousands of predominantly African-American members who attend services there," according to the series description.
"But beneath its steeple lies a den of iniquity — greed, adultery, sibling rivalry and conflicting values — a multigenerational matrix of deception that involves the church's founding family but also extends to the congregation and prominent members of the Memphis community and beyond. Yet, amidst all of the mayhem and deception, the power of something greater persists, calling everyone to conscience for their sins," the description adds.
"When I first read the script, I instantly felt an affinity for the characters and loved Craig's creative vision for a fictional drama on an epic scale," Variety quoted Winfrey as saying. "This show is going to be a fun ride and will hopefully have viewers on the edge of their pews week after week."
"To tell this potentially explosive story with Oprah, a partner who has as much respect and affection for the church as I do, whose entire body of work is infused with what I would call a faith-based humanism, is a once-in-a-lifetime opportunity. A blessing, even," Wright was quoted as saying.