Oscars Pick on 'Small Guy' in Booting 'Alone Yet Not Alone' Co-Writer? [CARTOON]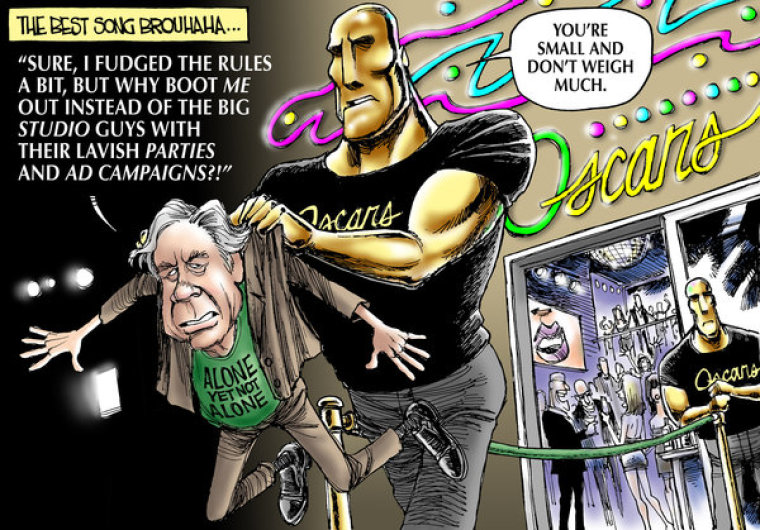 The Los Angeles Times featured an editorial cartoon illustrating the "David-versus-Goliath" confrontation that's taken place when the Academy of Motion Pictures Arts and Sciences first nominated "Alone Yet Not Alone" for best song then revoked its nomination two weeks later.
The Academy said that song creator Bruce Broughton improperly emailed "members of the branch to make them aware of his submission during the nominations voting period."
Read stories about the controversy here:
'Alone Yet Not Alone' Actress Views Oscar Controversy Over Best Song as Faith-Filled Opportunity (INTERVIEW)
Joni Eareckson Tada on Academy Rescinding 'Alone Yet Alone' Nomination: 'This Oscar Was Never Mine to Earn or to Lose'