Outrage as NYT Prints Darren Wilson's Home Address as Ferguson Cop Speaks Out in First Interview (Video)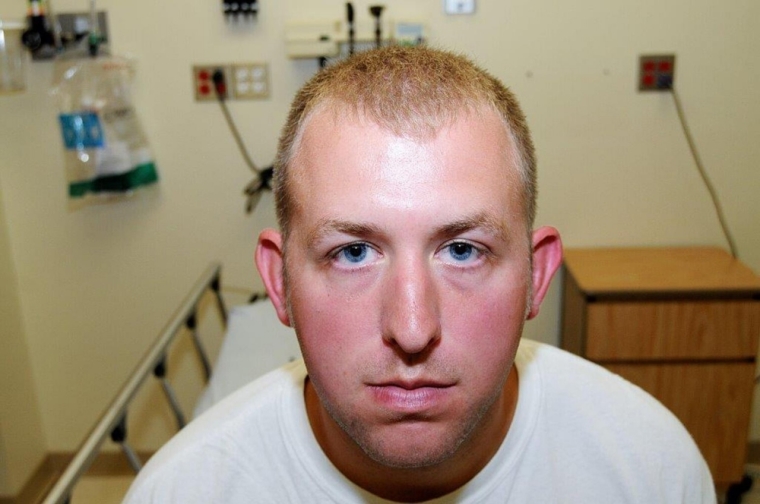 A New York Times report increased safety concerns for Darren Wilson on Monday when it printed his home address in a story about his recent wedding.
The Ferguson police officer has been in hiding due to death threats since he fatally shot 18-year-old Michael Brown and critics say the New York Times report could jeopardize his safety.
The article revealed Wilson wed fellow Ferguson officer Barbara Spradling in a private ceremony last month and it mentions the street and town in which they own a home. It also included a photo of his marriage license and home which has since been removed with the Times stating it "contained information that should not have been made public."
Fox News host Sean Hannity was among various critics who expressed outrage regarding the reporting error.
"If anything happens to that man, that family, or his home, I hold them ... the culpability is with them," Hannity said prompting one of his guests to chime in "Shame on The New York Times!"
The criticism came shortly before Wilson spoke publicly for the first time in an interview with ABC.
The six-year veteran police officer recounted his struggle with the unarmed teen and revealed that he has a "clean conscience."
"I don't think it's haunting," Wilson said during an interview with ABC's George Stephanopoulos at a secret location. "It's always going to be something that happened. The reason I have a clean conscience is that I know I did my job right."
On Aug. 9, Wilson fatally shot Brown and the case divided the nation. On Monday, a St. Louis grand jury cleared him of wrong doing and demonstrators took to the streets to protest the decision.
Wilson, who is said to be negotiating his release from the police force, described his life in hiding.
"You are always looking to see if someone is following you or has noticed you," Wilson said. "I grew a beard; it was uncomfortable but it helped. You take precautions, where you sit in a restaurant, where you drive. Everything has to run through your head. It's every time you walk, you make sure no one's following you, everything."
The parents of Brown also spoke out in a TV interview and questioned Wilson's statement about having a clear conscience.
"He [Wilson] says that his conscience is clear. How can your conscience be clear after killing somebody, even after it was accidental death?" Brown's mother Lesley McSpadden said.
Shortly after the jury announcement, the parents of Brown released a heartfelt statement. They called for peaceful protests and change going forward.
"We are profoundly disappointed that the killer of our child will not face the consequence of his actions. While we understand that many others share our pain, we ask that you channel your frustration in ways that will make a positive change. We need to work together to fix the system that allowed this to happen," the statement read. "Join with us in our campaign to ensure that every police officer working the streets in this country wears a body camera. Answering violence with violence is not the appropriate reaction."