Over 150 'Queer' UMC Clergy Sign Letter Demanding LGBT Ordination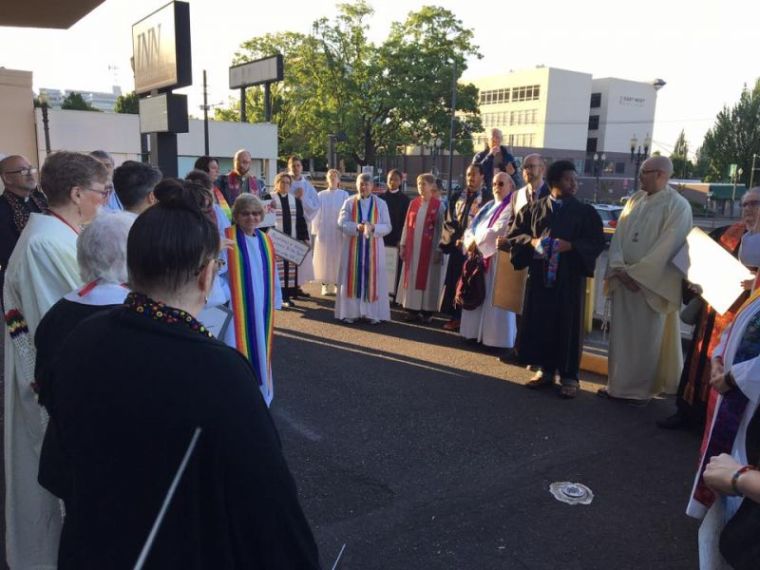 Nearly 150 United Methodist clergy and clergy candidates have signed onto a letter demanding that the Mainline Protestant denomination recognize LGBT ordination.
A group known as the United Methodist Queer Clergy Caucus released a letter on Monday morning demanding that the UMC be more inclusive of LGBT members.
The letter is partly in response to the upcoming trial of openly gay Bishop Karen Oliveto before the denomination's highest court, the United Methodist Judicial Council.
Next week, the Judicial Council will determine whether Oliveto should no longer be bishop of the Mountain Sky Area region due to being in a same-sex marriage.
"While these questions, briefs and complaints are filed against some LGBTQI individuals, we consider them to be against all of us. These actions can also be considered as a general attack on the evangelism, discipleship, and mission potential of the United Methodist movement," read the letter in part.
"We stand in support of every clergy person threatened by unjust actions, and our sibling, Bishop Karen Oliveto, as her standing is being challenged before the Judicial Council. Bishop Oliveto's election is a visible demonstration of what is possible within The United Methodist Church when the gifts, graces, and call to ministry of LGBTQI persons are recognized and fully valued."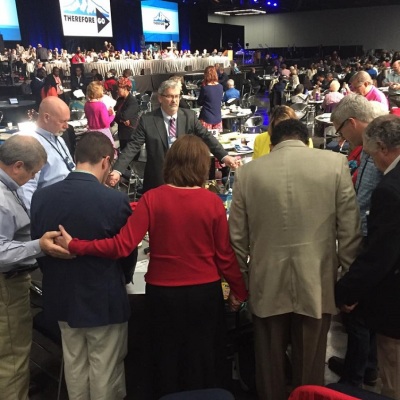 The Rev. Alex da Silva Souto, one of the signatories of the letter, told The Christian Post that the letter was meant to express the views of LGBT United Methodists.
"We have issued this open letter because LGBTQI clergy voices need to be taken into account as the Judicial Council decides on the worthiness and the future of our ministries," said da Silva Souto.
"Their decisions will affect not only LGBTQ people across our denomination but also our family members and supporters. This decision can either bring us forward or send us back as a denomination."
Over the past several years, the United Methodist Church has experienced intense internal debate over the denomination's official position against homosexuality and gay marriage.
At the 2016 UMC General Conference, delegates approved a resolution creating a commission that would examine the Church's position on LGBT issues.
John Lomperis of the theologically conservative Institute on Religion & Democracy told CP that he found the UMQC Caucus letter to be "extremely unprincipled on several levels."
"There is absolutely zero integrity in the way some people have self-servingly lied about supporting our denomination's values so that they could get ordained with us and then get paid with United Methodist money while working to undermine our Church from within," said Lomperis.
"If a United Methodist clergyperson is same-sex-attracted and refuses to practice biblical sexual self-control, then the principled, brave, and honest thing to do, short of repenting or quickly resigning, would be for them to drop the lies, the word games, and the Pharisaical search for legal technicalities to instead be very explicit about their violations of our moral standards and then actually have the courage and conviction to face whatever consequences this may mean for them."
Lomperis also told CP that the letter will have little impact on the Oliveto case, because the "Judicial Council is not a political body, but is charged with ruling narrowly based on what the meaning of Church law is, not on what anyone might like it to be."
"To the extent that Judicial Council members pay attention to such protests and publicity stunts, these tactics may actually backfire, by making clear to the Judicial Council that we do have a large enough problem that they really need to deal with the issues in these cases next week," said Lomperis.