Over 15,000 Jihadists From 80 Countries Flooding in to Fight for ISIS, UN Reveals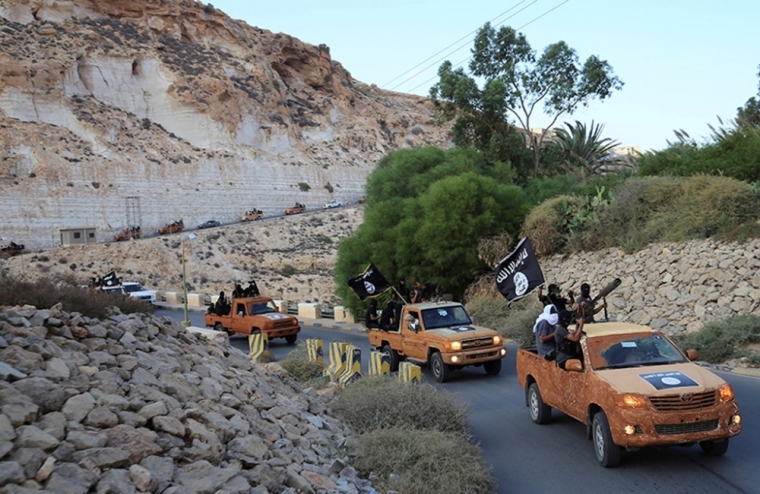 A U.N. report has warned that as many as 15,000 jihadists from close to 80 different countries are flooding into Iraq and Syria to fight for ISIS and other terror groups in the mission to establish an Islamic caliphate over the region.
The report, obtained by The Guardian, did not list all countries involved, but said that some of them had previously not been involved in global terrorism.
"Numbers since 2010 are now many times the size of the cumulative numbers of foreign terrorist fighters between 1990 and 2010 — and are growing," the report says.
"There are instances of foreign terrorist fighters from France, the Russian Federation and and the United Kingdom of Great Britain and Northern Ireland operating together," it adds.
Western countries, such as France and Britain, have been actively engaged in trying to stop its citizens from travelling to Iraq and Syria to fight for ISIS. Russia has also outlawed enlisting in armed groups that are "contradictory to Russian policy," The New York Times reported in September.
The numbers on foreign fighters joining ISIS in the U.N. report are consistent with previous figures shared by the U.S. government.
President Barack Obama's administration has led a global coalition in carrying out airstrikes against terror targets in Iraq and Syria, but has said that the U.S. will not be sending ground troops in the fight.
The war on ISIS has centered on the besieged Syrian city of Kobane in the past month, whose fall would be a significant strategic victory for the terror group. Syrian armed rebels and Kurdish Iraqi fighters entered Kobane earlier this week to bolster defenses, while ISIS has continued its attacks.
The U.N. report also provided an update on terror group al-Qaeda, noting that it remains in a weakened state, but that its decline has facilitated the "explosion of jihadist enthusiasm for its even mightier successor organizations," such as ISIS.
"Al-Qaeda core and ISIL pursue similar strategic goals, albeit with tactical differences regarding sequencing and substantive differences about personal leadership," the report adds.
ISIS, also known as the Islamic State, has tried to rally Islamic jihadists worldwide to join its cause, and has received the backing of other prominent terror groups, including Boko Haram in Nigeria.
The influx of jihadists and territorial conquests by Islamic extremists in the Middle East has also led to unprecedented levels of persecution against Christians and other religious minorities.
David Curry, CEO and president of persecution watchdog group Open Doors, told The Christian Post on Wednesday that cooperation between jihadist groups has contributed to this persecution.
"I think that there has been cooperation already. Maybe we are finding out about it [now], but I definitely think you have groups that have all spun off from al-Qaeda, who have shared resources, who have worked in concert using the same types of methods," Curry told CP.
"So I do think this is a concentrated effort, and it's not anything different from what has happened before. I do think that in the Islamic State you have a group that is organized, that has a stronger leadership, you might say, and so it's natural that Boko Haram will try to attach to them and benefit from what is going on."
Open Doors is hosting webcasts on Saturday and on Sunday for the International Day of Prayer for the persecuted church.