Christian crowdfunding site raises over $15K to support son of slain Maryland police officer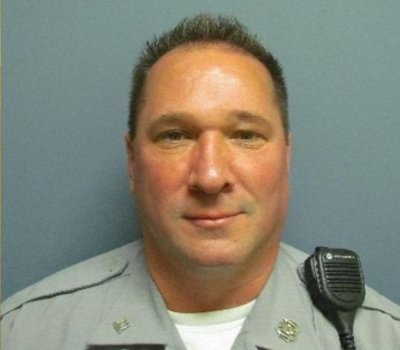 A Christian crowdfunding site has helped raise over $15,000 to support a trust account for the son of a slain Maryland police officer who was assaulted and killed while responding to an early morning call of a fight in progress.
Last week, a fundraiser on the Christian crowdfunding platform GiveSendGo was established after Cpl. Keith Heacook of the Delmar Police Department was "ambushed by a career criminal" on April 25. Heacook, a 22-year veteran of the department, was "responding ALONE to a known drug house for a fight in progress."
Three days later, Heacook died of his injuries. 
According to the fundraiser, a local law firm was retained to start the trust account in which local realtor Pam Price and local auctioneer Doug Marshall will serve as trustees. Delmar is a town on the border of Delaware in Maryland's rural Eastern Shore. 
All proceeds from the fundraiser will go to Heacook's 12-year-old son, Matthew.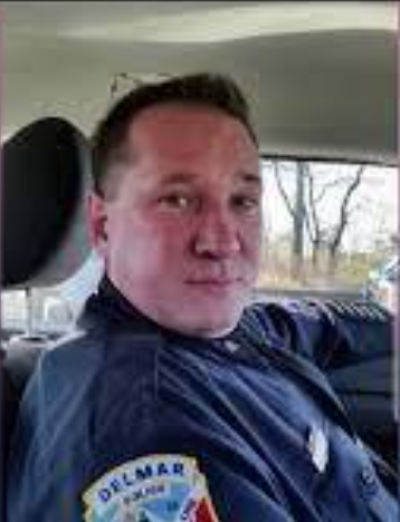 According to a report from CBS Baltimore, the 54-year-old Keith Heacook was attacked by Randon D. Wilkerson, 30, of Salisbury, Maryland, after responding to the house call shortly after 5 a.m.
A witness claimed that Wilkerson slammed his foot repeatedly on Heacook's head while he was unconscious.
Wilkerson now faces charges of attempted murder, burglary, assault, possession of a deadly weapon while committing a felony and terroristic threatening. Wilkerson reportedly also attacked an elderly couple who lived across the street from the home where the officer was attacked.
As of Thursday afternoon, the fundraiser has raised $15,275, accounting for 61% of the $25,000 fundraising goal. 
In an interview with The Christian Post, the founders of GiveSendGo explained why this particular fundraiser has special significance.
Co-founder Heather Wilson noted to CP that Heacook's murder came at a time when the American people are "hearing lots of negative things about police officers." 
She stressed that GiveSendGo supports police officers and finds value in their work.
"So obviously, there's good and bad, but we believe probably most police officers are good people wanting to do good things," she said. 
Wilson spoke with Marshall shortly after he set up the campaign. 
Wilson said she was particularly moved by a procession this past Sunday from Baltimore to Delmar. 
Although she did not attend the event, pictures were posted on her social media accounts.
"They brought his body back down to Delmar where he was from, and they lined the streets from Baltimore to Delmar with police officers and ambulances and fire trucks and civilians," she recalled. "It was so moving." 
Wilson, who lives in Maryland, explained that "the overwhelming feeling down here is that people are saddened that it hasn't gotten more media." 
She maintained that "if it had been the other way around, where he went and ended up defending himself and shooting the guy, it probably would have brought the mob down here."
"They're really upset that this isn't getting more media coverage," she added. Wilson also lamented that President Joe Biden, who is from nearby Delaware, has yet to weigh in on the killing.
Wilson sees the crowdfunding campaign as an example of how the platform can "provide hope" when "people are feeling hopeless and sad." She said the platform points "them to … the hope we have in Jesus during times like these." 
"Watching the money be raised does … help, and it allows people to feel like they have a part," she said.
Co-founder Jacob Wells described GiveSendGo as "a platform that is built around the idea of sharing hope for hopeless situations." He maintained that the website is about far more than crowdfunding.
"As a platform ourselves, we call campaign owners, we have a prayer team that prays with ... campaign owners and is just able to recognize ... the financial aspect of what a crowdfunding platform does," he said. 
Wells also touted the "pray now" button on the crowdfunding website that enables people to "show that they're supporting" a cause by focusing on "who Jesus is and what he's done for us." 
At GiveSendGo, every crowdfunding campaign is "manually reviewed" by one of the co-founders, Wells asserted. 
Wilson added that the purpose of the manual review is to "make sure the person who's supposed to be getting the money is the one who's getting the money before it gets enabled." 
The co-founders told CP that there are currently about 500 active crowdfunding campaigns on GiveSendGo, and an average of about 30 to 40 new campaigns are created daily.
GiveSendGo has received criticism in recent months because the platform was used to raise funds for the legal defense of people who attended the Jan. 6 rally in Washington, D.C., which resulted in deadly rioting at the U.S. Capitol. 
In an April op-ed, Wells and Wilson defended the site against allegations that it is being used as a "political pawn." 
"First, we do not condone the use of violence for political gain, and we unequivocally condemn those who threatened the lives of our elected leaders and the police officers who were simply doing their jobs," they wrote. 
"Nor does our site exist solely for the accused rioters to raise legal funds for their defense. Contrary to what some have implied, GiveSendGo isn't only online to serve as a haven for accused insurrectionists. While it is true that GiveSendGo is being used by those who have been charged in the attack, those people are Constitutionally entitled to a defense whether we like it or not. More to the point, those campaigns are only a fraction of what our site is about."
"We believe God's purpose for our site was never to be a political pawn. As with all things, God's purpose is far greater," they continued. "We started GiveSendGo with the belief that even though money is a necessity in this life, it does not fill the God-shaped hole people have. We wanted a platform that would offer people a place to fundraise for the things that are important to them, all the while sharing the Hope we know is found in Jesus."