Over 250 Protestant Leaders Sign 'Reforming Catholic Confession' on Essentials of Christian Faith
Yet the disagreements among Protestants, even pointed ones, are not to be ignored altogether, he added.
"We don't like uncertainties as human beings, but to some extent I think God is patient with us as a Church," Vanhoozer explained. "And I think some of these disagreements, God is using them to work on us, to form us into the kind of holy nation that He wants us to become."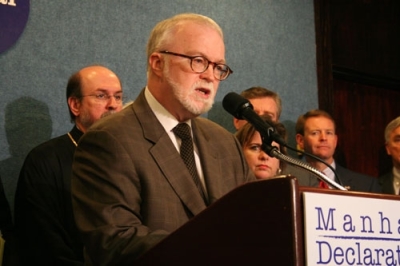 Timothy George, dean of Beeson Divinity School in Birmingham, Alabama, who co-chaired the Confession's steering committee, said that a significant motivating factor of the Confession's participants is to call the Church to spiritual renewal.
"It's a call for the Church to be the Church in a world that is very much pushing against the things of God in so many different ways, and to believe that God will sustain in the midst of the storms that are all about us," George told CP.
The final section of the Confession states the resolve of the authors to honor the distinctions among the variety of Protestant traditions, and to aim for even greater unity in the Body.
"I don't think we can be faithful Christians in the tradition of the Reformation unless we take seriously Jesus' words and his prayer [in John 17] that His disciples would be one so that the world might believe," George said.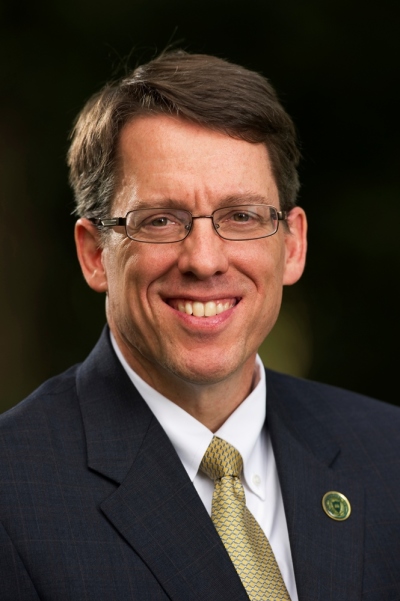 But unfortunately, many Christians have not talked to each other charitably — especially in the age of the Internet — about their differences, and have instead used the language of business, corporations, and politics, rather than the language of faith, he lamented.
What the confession seeks to do is recover "biblical linguistics," the speaking of the truth to one another in love, "and so, in a way, this is a call to repentance," George said.
"It's a call to recognize that there is a brokenness about us and within us, which we have to pray that God, the Holy Spirit, will heal and mend in our midst. But we don't think that relaxing into our divisions and accepting the status quo as divinely ordained is the way forward."
In an age when reputable surveys consistently show that many young people in the United States, particularly millennials, are ditching church and abandoning their faith, CP asked Timothy Tennent, president of Asbury Seminary in Wilmore, Kentucky, how Christians can put into practice what this document outlines, given the challenge of how much of modern life is lived through digital screens and how American society is bitterly divided.
"It is true that we live in an age of increasing fragmentation and the fragility of institutions which once stood like pillars of stability in our society," Tennent replied in an email to CP. Tennent co-chaired the Confession's steering committee with George.
He maintained, however, that as the millennial generation matures, they are increasingly aware of the limits of e-communication and how social media's rise has produced a sense of loneliness among youth, especially among those constantly "plugged in."'
"Therefore, we are actually seeing a longing for face to face interaction. Apparently far more communication is going on when two eyes meet than we ever realized. We use digital media to connect people but then find ways for them to meet face to face. In the same way, though the confession is found 'digitally' online, we are hoping and encouraging it to be used in various forums for face to face discussion of doctrine and catholicity," Tennent said.
The statement has already been translated into French, Korean, Portuguese, and Spanish. Additional versions in other languages are forthcoming.