GoFundMe page raises over $45K to pay legal fees for Canadian pastor battling worship restriction charges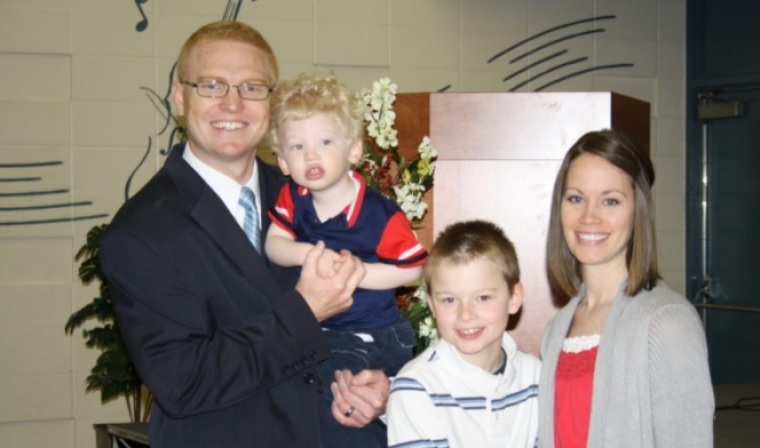 A GoFundMe page recently created to help pay the legal fees for a Canadian pastor who was jailed for not adhering to ongoing worship restrictions in response to COVID-19 has received more than $45,000 in donations.
Pastor James Coates of GraceLife Church in Edmonton, Alberta, who was released from jail last week after surrendering to authorities on Feb. 16, has been in court for disobeying the province's restrictions that limit in-person worship gatherings to no more than 15% capacity. 
The fundraising effort was launched by John Klassen last month, around the time Coates turned himself in to authorities. It has raised over $45,000 as of Friday morning.
"Coates has been a rare and refreshing voice of courage in these [unprecedented] times. He has stood on the word of God faithfully, courageously and uncompromisingly as a man of God when all around him men falter and fail," reads the fundraising page, in part.
"I'm raising money to benefit Pastor James and Gracelife Church of Edmonton, to do good as Galatians 6:10 exhorts us to, and any donation will help make an impact. Thanks in advance for your contribution to this cause."
Coates faces two counts of violating the Public Health Act and charged for failing to comply with his undertaking condition.
The Royal Canadian Mounted Police and Alberta Health Services have been investigating the church, with the congregation facing allegations that they are violating various lockdown rules, including failing to socially distance attendees or require the wearing of face masks.
Earlier this month, the RCMP filed charges against the church for allegedly holding worship services in February that exceeded the official limit of 15% capacity.
"The Church was non-compliant with the Public Health Order in that it was over the allowed capacity. The RCMP members were present for public safety and to support AHS, and did not go inside the church," said RCMP in a March 10 statement.
"Investigation continues into the church by AHS and supported by the Parkland RCMP. These charges are now before the court and further comments will not be available."
GraceLife Church explained in a statement on its website that when the pandemic first began, the church "shifted to livestream and abided by most of the new government guidelines for our gatherings."
But after the first public health emergency ended, the church returned to normal gatherings last June. 
"We believe [people] should responsibly return to their lives," stated the church. "Otherwise we may not get them back. In fact, some say we are on the cusp of reaching the point of no return."
John Carpay, president of the Justice Centre for Constitutional Freedoms, a Calgary-based law firm representing Coates, said he believes the restrictions on worship were "unscientific and unconstitutional" and is optimistic about the trial, which is set to begin on May 3.
"We look forward appearing in court in May and demanding the government provide evidence that public health restrictions that violate the freedoms of religion, peaceful assembly, expression and association are scientific and are justifiable in a free and democratic country," said Carpay.
Coates stated in an affidavit that the health orders "directly contravene the authority of the local church, and the supreme authority of the Lord Jesus Christ."