Canadian pastor arrested for violating COVID-19 worship restrictions to be released from jail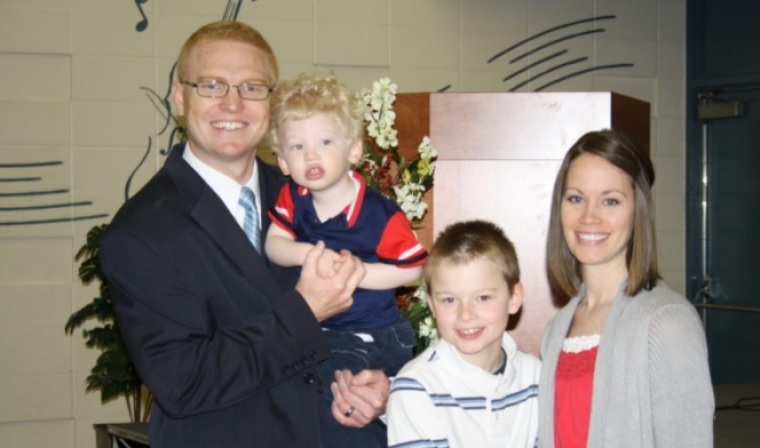 A pastor in Canada who was arrested for refusing to adhere to COVID-19 worship restrictions will be released from jail after prosecutors dropped all but one of the charges against him.
Pastor James Coates of GraceLife Church in Edmonton, Alberta turned himself in to authorities last month after being charged with violating the Public Health Act by holding worship services that reportedly violated public health guidelines.
The Justice Centre for Constitutional Freedoms, a Calgary-based law firm representing Coates, announced Wednesday that the pastor could be released as early as next Monday, pending his trial in May.
JCCF President John Carpay argued in a statement that the restrictions that Coates disobeyed were "unscientific and unconstitutional." He is optimistic about the trial set to start on May 3.
"We look forward appearing in court in May and demanding the government provide evidence that public health restrictions that violate the freedoms of religion, peaceful assembly, expression and association are scientific and are justifiable in a free and democratic country," stated Carpay.
A spokesperson for the JCCF told The Christian Post on Thursday afternoon that Coates' release was still pending because the Crown needs to go before the court to present the agreed-upon terms and get the court to sign off on those terms. 
According to JCCF, one charge against Coates has not been withdrawn because "Justice Centre and Pastor Coates want the matter heard at trial, to determine the constitutionality of the public health order that churches only hold worship services at 15% capacity..."
The JCCF represents several churches that are legally challenging provincial restrictions on houses of worship, arguing that they go against Canada's Charter of Rights and Freedoms.
Officials accused GraceLife Church of violating public health guidelines on multiple occasions by holding worship services where attendees did not social distance or wear face masks.
The Royal Canadian Mounted Police and Alberta Health Services have been investigating the church, with Coates turning himself in to authorities last month in response to charges.
"We've been consistent in our approach of escalated levels of enforcement with this pastor, and we were hopeful to resolve this issue in a different manner," said Inspector Mike Lokkenin a February statement.
"The Pastor's actions, and the subsequent effects those actions could have on the health and safety of citizens, dictated our response in this situation."
Earlier this month, the RCMP charged the church as an entity for holding worship services in February that exceeded the limit of 15% capacity.
"The Church was non-compliant with the Public Health Order in that it was over the allowed capacity. The RCMP members were present for public safety and to support AHS, and did not go inside the church," said RCMP in a March 10 statement.
"Investigation continues into the church by AHS and supported by the Parkland RCMP. These charges are now before the court and further comments will not be available."
The church released a statement in February saying that it originally shifted to online services during the early days of the COVID-19 pandemic but returned to in-person gatherings on June 21, 2020.
"We believe [people] should responsibly return to their lives," the church's statement reads. "Churches should open, businesses should open, families and friends should come together around meals, and people should begin to exercise their civil liberties again. Otherwise we may not get them back. In fact, some say we are on the cusp of reaching the point of no return. Protect the vulnerable, exercise reasonable precautions, but begin to live your lives again."