Over 500,000 Franklin Graham-Endorsed 'BibleSticks' Distributed to US Troops, Filling Demand of Soldiers Who Want to Carry the Gospel With Them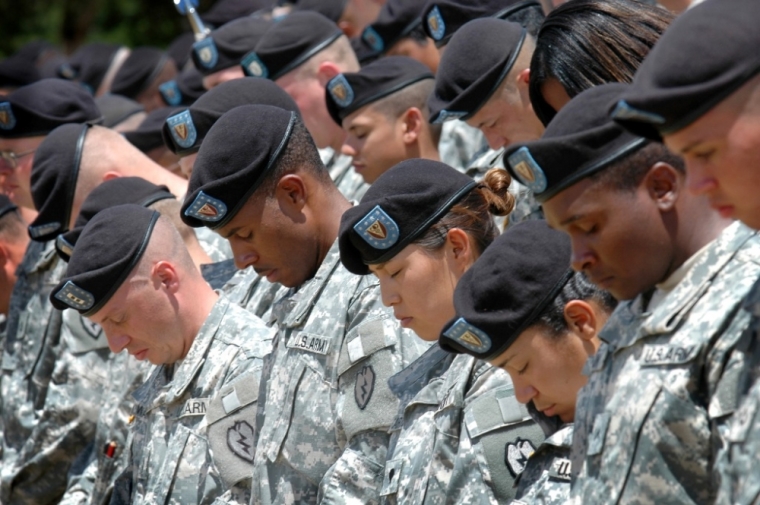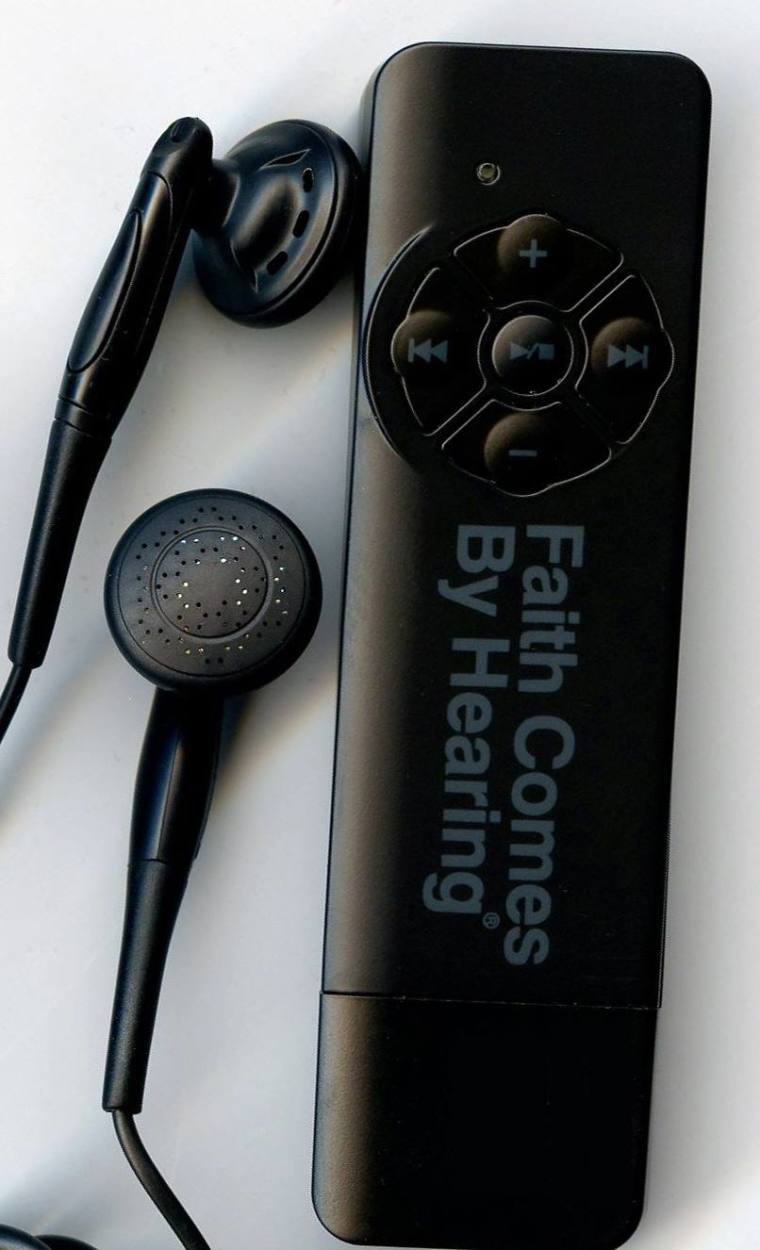 View Photos
The audio Bible recording company Faith Comes By Hearing has distributed over 500,000 digital audio Gospels, about the size of a pack of gum, to U.S. military troops, which allows them to continue learning the Gospel while they're deployed away from their families, homes and churches.
The device, which fits conveniently inside of troops' pockets, is called the Military BibleStick and comes preloaded with the entire New Testament and specially selected Psalms. The device is also durable enough to withstand wet and rainy weather conditions.
As of Tuesday, over 530,127 BibleSticks have been distributed to U.S. troops since the device was first released in 2008, according to MilitaryBibleStick.com.
Faith Comes By Hearing, an organization which has partnered with nonprofits such as Wycliffe to translate the Bible into 900 languages and has been producing audio Bibles for over 40 years, initially created the device at the request of military chaplains. Since the ministry began producing BibleSticks, it has had a hard time keeping up with the demand.
"When many of our troops were deployed to Afghanistan and Iraq, the chaplains just reached out to us and said 'we need something that will speak to these 18- to 24-year-olds that is a whole new kind of Army. They are an iPod generation, can you help us?'" Troy Carl, national director of Faith Comes By Hearing, explained in a recent CBN News interview.
"There is a growing demand and in fact, we can't keep up with the requests. We are averaging about 16,000 requests a month right now from active chaplains."
Although small in size, Carl said that when troops get accustomed to the BibleStick, they find it to be the most impactful weapon in their repertoire.
"A lot of people wouldn't realize how powerful it is to have a device like this little stick that allows you to listen to the Word of God in difficult situations," Carl said. "And yet, we are finding chaplains saying that troops find it to be one of the most valuable tools that they have on their arsenal. It's incredibly important, very valuable and we can hardly keep up with the demand."
The device is endorsed by leading evangelist Franklin Graham, the president of the Billy Graham Evangelistic Association and Samaritan's Purse humanitarian organization.
"To give them any kind of device that would encourage them to get into the Scripture, to listen to the Scripture, and anything we can do to help them as they are away from their home and away from their families and away from their churches, this is a great idea and I support it," Graham said in a video.
The device is also backed by Lt. Gen. (Ret.) Jerry Boykin, the executive vice president of the Family Research Council and one of the original members of the U.S. Army's Delta Force.
"I think the whole concept of the BibleSticks was a God-given idea," Boykin said in the video. "I don't think they can produce enough of them because there is such a tremendous demand for it. They can't get them to these troops fast enough."
Carl added that for just a $25 donation, one U.S. soldier will be provided with a BibleStick, while his family members will receive mp3 audio Bibles.
"For $25, you can sponsor a soldier and that troop's entire family because we will provide a mp3 audio Bible to their wife, to their mom, to their children," Carl explained. "Our mission is to get God's Word to every person, and of course that includes our troops and their loved ones."