Over 700 Advocates Urge Trump to Nominate Ambassador-at-Large for Int'l Religious Freedom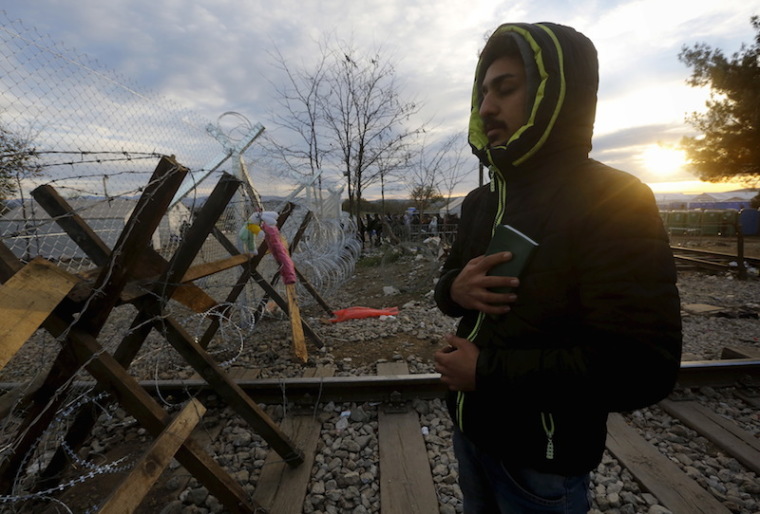 As religious persecution continues to grow around the world, a diverse group of religious leaders, scholars and human rights advocates are urging President Donald Trump to nominate within his first 100 days in office the Ambassador-at-Large for International Religious Freedom.
The position has become vacant with the transition to the Trump administration and it has taken previous administrations, on average, 353 days to secure a nomination. During the next 353 days, however, more than 7,000 will be killed for their religious beliefs, says the 21st Century Wilberforce Initiative, which sent a letter to President Trump that was signed by 715 human rights and international religious freedom advocates.
"There is mounting evidence that countries that maintain broad, plural, and inclusive religious freedom are less prone to violence, less likely to export terrorism, and more likely to grow their overall economy," Elijah Brown, executive vice president of 21st Century Wilberforce Initiative, said.
On behalf of those persecuted, dying for their faith and languishing in the midst of injustice, we ask President Trump to show commitment and to move quickly on the appointment of the Ambassador-at-Large, who reports to the Secretary of State and advocates for freedom of religion, the signees say.
Listing a few examples of global persecution, the letter mentions the continuing genocide of Christians, Yazidis and others by the Islamic State terror group, which is also known as IS, ISIS, ISIL or Daesh; the blasphemy laws in Muslim-majority countries, including Pakistan, being used as a tactic to silence and settle scores among people; the tightening control over Tibetan Buddhists, the persecution of Rohingya Muslims in Myanmar; and killings by the Book Haram terror group in Nigeria.
The leadership of 21st Century Wilberforce Initiative "speaks from a distinctly Christian perspective while working on behalf of all individuals regardless of religion, belief, ethnicity, or location." It seeks to "create a world where religious freedom is embraced as a universal right."
"By nominating an Ambassador-at-large for International Religious Freedom in your first 100 days you can signal your commitment to people of faith and freedom of conscience, in a way that requires no new taxes and no new legislation while strengthening highly effective offices," reads the letter signed by advocates, including those who speak out against Christian persecution.
Christians living in Islamic countries as well as in the world's two most populous countries of India and China are set to face heightened threats of violent persecution at the hands of both state and non-state actors in 2017, Release International warned recently.
"Around the world Christians face an increasing array of violent persecutors. These include the brutal Islamic State in the Middle East, heavily armed militants in Nigeria and Hindu extremists in India," Release Chief Executive Paul Robinson, said, adding that the trend should serve as "a wake-up call to take our prayers and practical support for our persecuted family to a new level."