Alabama City Makes Target Transgender Bathroom Policy Illegal, Threatens $500 Fine, Jail Time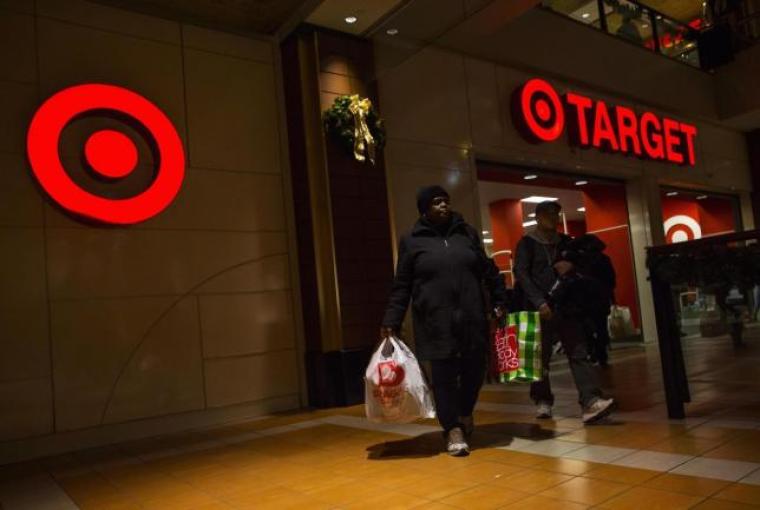 The City Council of Oxford, Alabama, made Target's controversial transgender bathroom policy illegal Tuesday when Council members unanimously voted to pass a new law that punishes anyone using a public bathroom that doesn't align with their birth sex with a fine of up to $500 or up to six months in jail.
"The City Council finds that its citizens have a right to quiet solicitude and to be secure from embarrassment and unwanted intrusion into their privacy while utilizing multiple occupancy bathroom or changing facilities by members of the opposite biological sex," noted council members in the new ordinance.
"The City Council asserts that there is a long standing history of restricting access to single sex public facilities on the basis of sex and that users of multiple occupancy bathrooms or changing facilities do not reasonably expect to be exposed to individuals of the opposite sex while utilizing those facilities," they continued.
They further charged that the law is necessary to prevent potential crimes that could emanate from the adoption of transgender bathroom rules.
"The Council further asserts that single sex public facilities are places of increased vulnerability and present the potential for crime against individuals utilizing those facilities which may include, but not limited to, voyeurism, exhibitionism, molestation and assault and battery," council members added.
The new law also has some exceptions. Adults are allowed to accompany children under the age of 12 into the restroom. While those persons who need to do janitorial or maintenance work, offer emergency medical assistance, or to assist the disabled, are permitted to enter any bathroom.
Council president Steven Waits told The Anniston Star that the law is a direct response to retail giant Target's bathroom and changing room policy.
Target sparked an uproar last Tuesday when the retail giant reiterated its support for transgender people by allowing people to use the bathrooms and changing rooms at Target locations they believe align best with the gender they identify.
"We believe that everyone — every team member, every guest, and every community — deserves to be protected from discrimination, and treated equally. Consistent with this belief, Target supports the federal Equality Act, which provides protections to LGBT individuals, and opposes action that enables discrimination," the company noted.
"In our stores, we demonstrate our commitment to an inclusive experience in many ways. Most relevant for the conversations currently underway, we welcome transgender team members and guests to use the restroom or fitting room facility that corresponds with their gender identity," Target further declared.
The Christian Post reached out to the Target store located in Oxford's Exchange shopping center for comment Thursday but a representative directed questions to the company's guest relations division. When CP discussed the situation with a guest relations representative, they said they were unaware of the new law and would have to defer to the company's leadership. Calls to the company's media relations division have not yet been returned.
Waits said the council developed the new law "not out of concerns for the 0.3 percent of the population who identify as transgender," but "to protect our women and children." He also noted that the law is not meant to be discriminatory.
Since Target's announcement of its transgender bathroom policy, nearly 1 million people have signed a petition launched by the American Family Association to boycott Target over the bathroom policy.
"Clearly, Target's dangerous new policy poses a danger to wives and daughters. We think many customers will agree. And we think the average Target customer is willing to pledge to boycott Target stores until it makes protecting women and children a priority," said the AFA in the petition.