Pa. Pastor Convicted of Murdering Second Wife Profiled on '48 Hours'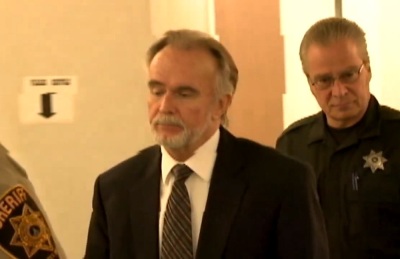 CBS' popular crime show "48 Hours" profiled on its Friday program a Pennsylvania pastor who was convicted in 2013 of murdering his second wife.
Arthur Schirmer pastored at Reeders United Methodist Church in Reeders, Pa., until the death of his wife, Betty Jean, in the summer of 2008. The former minister explained his wife's death as the result of head injury she sustained as part of a car crash, saying that he had been en route to taking her to the hospital for jaw pain when he had swerved to avoid a deer and hit a guard rail.
Three months after his wife's death, police discovered that Schirmer had been having an affair with church secretary Cynthia Moyer after her husband, Joseph Musante, committed suicide in the Schirmer's church office.
Authorities also became suspicious about the death of his first wife, Jewel Schirmer, who had allegedly died after falling down the stairs in 1999.
Given what they knew, police decided to investigate Betty Jean's death, discovering blood on the garage floor and evidence that someone had tried to clean it up, suggesting that the pastor had caused his wife's head injury. An investigation also revealed that the car crash lacked the impact it would have taken to cause Betty Jean's head and brain injuries.
In March of last year, Schirmer was convicted of first-degree murder and sentenced to life in prison.
Schirmer is currently standing trial on charges that he murdered his first wife. He has maintained that he is innocent of all accusations.
Monroe County President Judge Margherita Patti Worthington characterized the former pastor's actions as displaying "calculation, consciousness of guilt, narcissism and a sociopathic bent."
"You were a man of the cloth who also breached the trust of your family and your extended church family by attempting to take advantage of women who came to you for counseling," Worthington said during the sentencing as quoted in The Lebanon Daily News. "These are things you'll have to live with until you are judged by a higher power."