Pastor Ron Carpenter, After Revealing Wife's Adultery and 'Sickness,' Says Bishop TD Jakes to Help Reconcile Marriage
Redemption World Outreach Center Leader Gives Update After Revealing Marital Woes in October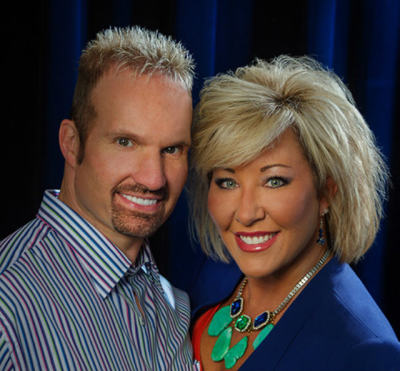 Ron Carpenter, pastor of Redemption World Outreach Center (RWOC) in Greenville, S.C., told his congregation on Sunday that he would be attempting, with the help of Bishop T.D. Jakes, to reconcile his marriage with his wife, Hope Carpenter, less than four months after revealing that she had committed adultery multiple times over the past 10 years and was voluntarily seeking psychiatric help.
"I ask for your prayers today as Hope and I begin reconciling our marriage. We know this will be a journey. Much love to each of (you)," read a notice on both Pastor Carpenter's and RWOC's Twitter accounts Sunday that was attributed to "Ron C."
A more detailed message on Facebook, also attributed to "Ron C" read: "I know many of you are waiting for updates. Thank you for your patience... Thank you for giving Hope her privacy as she needed intense ministry as well as a place and a time to heal.
"Today we turn our attention to reconciling our marriage. We believe that God has a miracle for us. I ask you to pray as we realize we have not chosen the easy route. Our desire is that somehow God receive glory out of our most difficult times...thank you all and we love you dearly."
Before sharing the news online regarding attempts to repair their marriage, Pastor Carpenter shared the update near the end of his sermon on Sunday with congregants at the Greenville campus and those watching via an online stream.
"I want you to pray for me. I'm leaving this campus today and I'm going and getting on a plane and I'm going to try and fix my marriage," Carpenter said, breaking the news.
Celebratory shouts of "hallelujah" and "glory" immediately erupted from congregants, many of whom stood to their feet in applause while others, apparently overwhelmed by the announcement, wiped tears from their eyes and embraced one another.
Seeming a bit overcome with emotion himself, the Pentecostal pastor added, "I had a very dramatic experience a few weeks ago with God that turned my heart. I just cannot let the enemy win. I cannot let him win."
Carpenter added, "I'm old school. I gave my heart away one time. I'm not giving it away no more. When a particular area of your life is so fought, then there must be some importance for it to receive so much attention. I have to believe that we are more powerful together than we are separately. And I can't let the name of the Lord bear shame. He has to have His glory, God's got to get glory. God's got to get glory."
Regarding details of the reconciliation efforts, Carpenter shared, "She has for long been willing. My heart is open for God to do a miracle. Bishop Jakes stepped in and we're going to be going together to a place of which I can't tell you, cause I'm like Abraham, I don't know where it is. I know it's off in the middle of nothing. All I can tell you is I want God to have His miracle. We need your prayer, because I thought and she thought about y'all, that if you look at us and see us not willing to fight, what message does that send to you?"
"We're gonna go, and I'm gonna swing as hard as I can swing at all the devils that's come against us. We are gonna get on the path of the greatest things that I believe God has ever done in our life and in you," he added.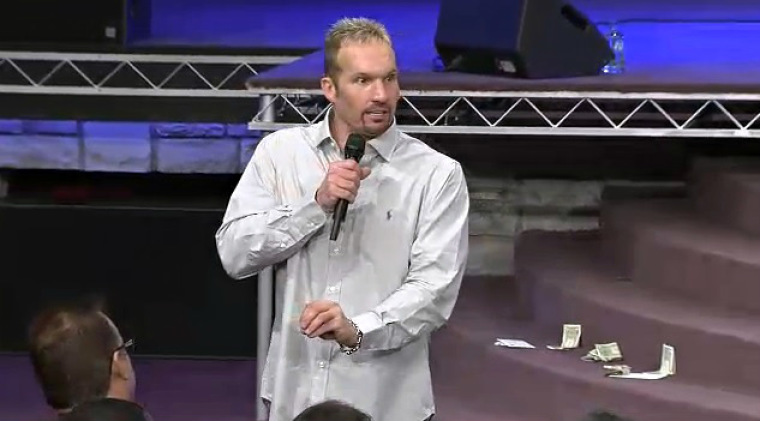 He told congregants that he loved them, and thanked them for "hanging in there with us."
"I'm broken over your willingness to be associated with people who have experienced such trouble. I'm sorry you've had to defend us. I'm sorry you've heard jokes. I'm sorry, and I can't change all that, but all I can do is get back in the game and give God his day. The critics have had their day. Let's give God His day."
Before bounding up the steps of the pulpit and walking off stage, Pastor Carpenter asked that congregants would pray for him and his wife.
It was last year, during a Sunday, Oct. 13 sermon, that the Redemption World Outreach Center pastor revealed to congregants the details of his broken marriage, which he attributed to his wife, Hope Hilley Carpenter's adultery and what he described as a "sickness."
Carpenter, who has been married for 23 years and shares three children with his wife, described their marriage as a "fairy tale" from 1990 to 2004, and said he could not even remember he and his wife having any arguments.
"I don't know what happened," a distraught Carpenter told the congregation in October. "I went home to a person that for the next 10 years I did not marry and I have not known."
Calling his wife's behavior "erratic, reckless, nonsensical, (and) destructive," Carpenter told his flock that he "sat through two years of grueling therapy with her to no avail" and that the situation continued to grow worse. The situation became even more strained, he said, when Hope Carpenter confessed in 2010 that she had been carrying on an extra-marital relationship for the past five years.
"She does not need wrath [or] anger. She needs prayer, she needs support and she needs miracles," Pastor Carpenter told congregants at the time.
Carpenter also had insisted in October that his position was "solid" on refraining from attempts to repair his marriage, and noted instead that his aim was to try and "help her [and] save her life."
As stated in his most recent sermon over the weekend, the minister has had a change of heart and is looking to God, and Bishop Jakes, to bring healing to their marriage.
When his troubles were revealed last October, Bishop Jakes, founding and senior pastor of The Potter's House in Dallas, Texas, was among several Christian ministers who offered words of support and prayer to Carpenter. He tweeted at the time, "Hold on sir. We care!"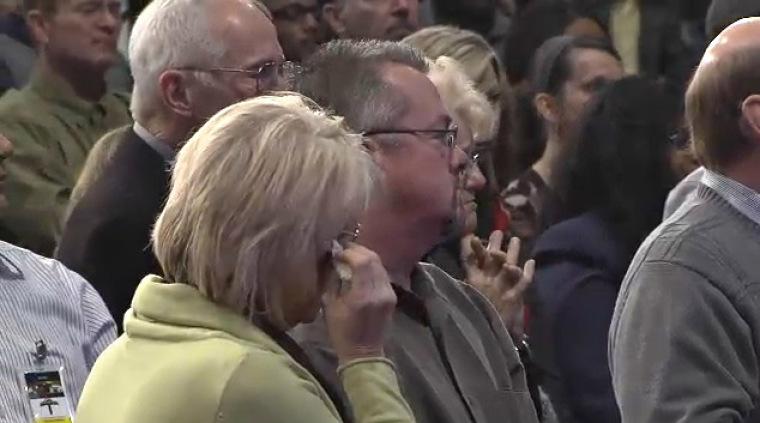 Hope Hilley Carpenter is an apostle along with her husband in the International Pentecostal Holiness Church, which claims more than 2 million members worldwide. She led Redemption World Outreach Center's Women of Hope Ministry and the annual Women of Hope conference, which took place last year from Sept. 12-14.