Pacquiao vs. Bradley Result Angers Fans; Pac-Man Lands Nearly 100 Punches More
Manny Pacquiao lost to undefeated American challenger Timothy Bradley Saturday night in a hugely controversial split decision that has left boxing critics and world fight fans stunned and angry.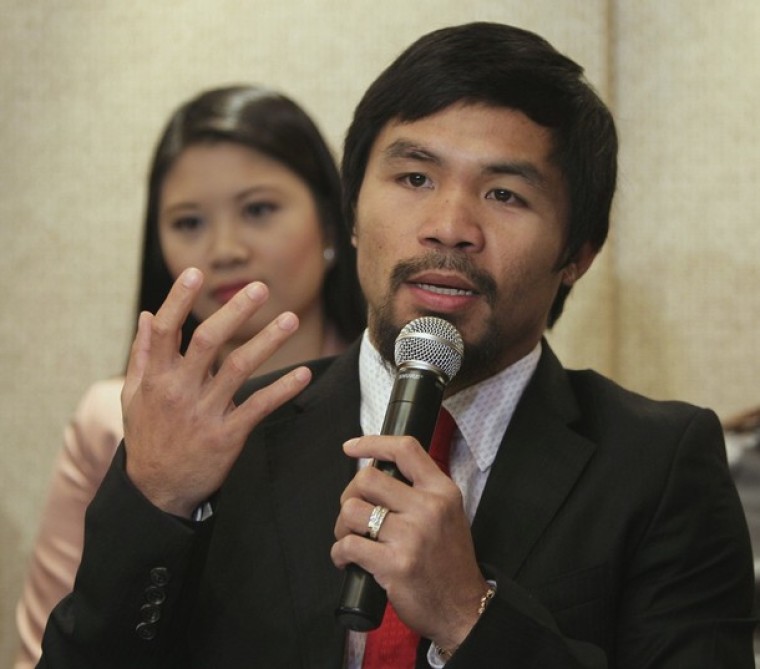 Pacquiao landed nearly 100 punches more than Bradley during the bout, and landed more in 10 out of the 12 rounds. Bradley was true to his pre-fight promise and made every effort to be aggressive and take the fight to the champion, and he did in fact throw more punches than Pacquiao. However, when it comes down to judging the bout, punches landed must be given more weight, especially when one fighter landed so many more than the other.
Some may immediately think maybe Pacquiao's landed punches were not strong enough. However, again Pacquiao clearly landed many more power punches than his opponent, and a number of times throughout the fight Pacquiao's hits had Bradley staggering on his feet.
Bradley did prove his critics wrong, and those questioning his chin prior to the fight will have to eat their own words now, as he proved to have a durable chin. However, Pacquiao in a great majority of people's minds was clearly in front throughout the fight, and it will be seen as a great injustice that the judges awarded Bradley the win.
Two of the judges scored the fight 115-113 for Bradley, while the other scored it by the same margin for Pacquiao. The announcement resulted in a huge chorus of boos from the Las Vegas crowd as well as dumbfounded reactions from TV commentators.
It is the first loss Pacquiao has suffered in seven years, and it now seems a super-money rematch will be immediately scheduled for later this year.
Following his win Bradley explained to reporters, "I thought I won. I didn't think he was as good as everyone says he was. I didn't feel his power."
However, promoter Bob Arum, who has contracts with both fighters, said, "Can you believe that? Unbelievable. I went over to Bradley before the decision and he said, 'I tried hard but I couldn't beat the guy."
Most rounds saw Bradley coming out strong and trying to impose himself on the champ only to fall away in the second half of the round. Pacquiao was controlled, making sure Bradley didn't land any telling hits as he came out all guns blazing early in the round, but expertly turned his defense into attack and finished most rounds well on top of Bradley, lading some often heavy hits.
Pacquiao was clearly in shock and lost for words at the verdict. He said: "I did my best [but] I guess my best wasn't good enough. He never hurt me with his punches, most of them landed on my arms."
Arum said in the aftermath, "I'm going to make a lot of money on the rematch, but this [decision] was outrageous."
The result is reminiscent to last year's Amir Khan vs. Lamont Peterson bout. Britain's Amir Khan lost his WBA and IBF light-welterweight titles in that fight following a hugely controversial decision for the American fighter in Washington. In the aftermath of that fight, numerous questions and suspicions were raised over the judges and the people given access to them ringside during the fight.
Khan said about the Pacquiao defeat, "I was shocked more than anything. Manny won the fight clearly - I gave him it by at least eight points. I only gave Bradley a couple of rounds and they were very close."