Pakistan Christian Community Outraged Following Rape of 12-Year-Old Girl by Muslim Men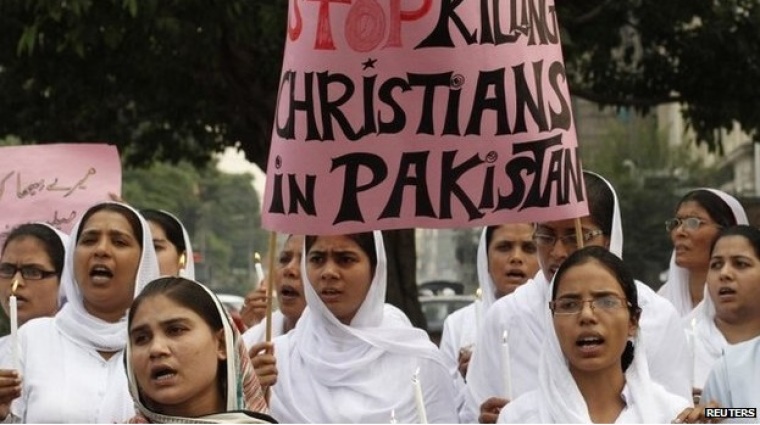 The minority Christian community in Pakistan is said to be outraged following the rape of a 12-year-old Christian girl in Lahore by two Muslim men. Christian advocates have said Muslims often use sexual violence as a means of controlling the Christian population, especially women and girls.
"In Pakistan rape is used as an instrument of arbitrary power over Christian girls, who come from poor and marginalized families. It is a form of violence that wants to reiterate the submission to Muslims. The rest of society is not outraged because the victims mostly belong to religious minorities, who are the most vulnerable. Rarely rapists are punished," Christian lawyer Sardar Mushtaq Gill told Fides News Agency.
"Furthermore, rape victims face terrible difficulties; they do not receive adequate medical treatment for sexual assault. Many girls are traumatized and become depressed and in need of psychological assistance," Gill added.
The girl, who worked along with her three sisters as a maid in the homes of middle class Muslim families, was reportedly raped earlier this month. She had been returning home from work with her older sister when she was kidnapped by two Muslim men and three women, who forced her inside a school and carried out the attack. The men have been identified as Ashraf Alias Achi and Ghaffor Alias Paida.
The 12-year-old girl's family filed a complaint to the police in Lahore following the attack, which led to the arrest of the rapists.
Gill, who heads Legal Evangelical Association Development, shared that the family has already received threats to withdraw the complaint, but vowed that the legal team "will do everything so that this violence does not go unpunished."
Violence against Christians in Pakistan has been well documented. The South Asian country was listed among the top 10 places where Christians face the most violence in Open Door's 2014 list. Close to 5.3 million followers of Christ live among the 186 million or so majority Muslim population.
The persecution watchdog group has noted that Pakistan's Christians "are caught in the crossfire between Islamic militant organizations that routinely target Christians, and an Islamizing culture that leaves Christians isolated from the rest of the population."
It added that the country's blasphemy laws have "devastating consequences for minorities, including Christians" and that Islamic extremism and organized corruption are two of the main sources of persecution.
"Women and girls from minority groups are particularly vulnerable, and sexual assaults against underage Christian girls by Muslim men continue to be reported," Open Doors said.