Pakistan Hangs Christian Man Tortured Into Confessing to Triple Murder as a 15-Y-O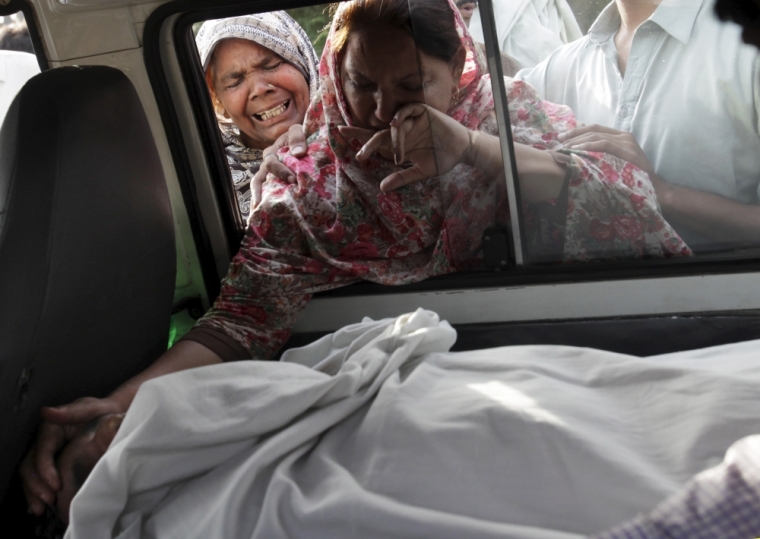 Pakistani Prison officials have confirmed that a Catholic death row inmate, who was tortured into confessing to three murders over 23 years ago when he was just 15 years old, was executed on Wednesday.
Aftab Bahadur, who was convicted of the 1992 killings of Sabiha Bari and her two sons, was hanged at the Kot Lakhpat Jail in Lahore, but not before he had one last chance to proclaim his innocence.
"Aftab Bahadur was hanged at District Jail Lahore on Wednesday at 4.30 a.m.," an unnamed prison official told Reuters. "Before the hanging, he was crying and saying he was innocent."
Representatives from Justice Project Pakistan, a Pakistani legal group, and Reprieve, a British-based legal organization, told AFP that the guilty verdict in Bahadur's case relied on tainted evidence and forced confessions.
Additionally, critics of the sentencing argue that Bahadur was too young to receive the death penalty since he was only 15 at the time of the incident.
"Pakistan proceeded with Mr. Bahadur's execution despite his having been sentenced to death when he was a child — in violation of both international and Pakistani law," a Reprieve press release stated.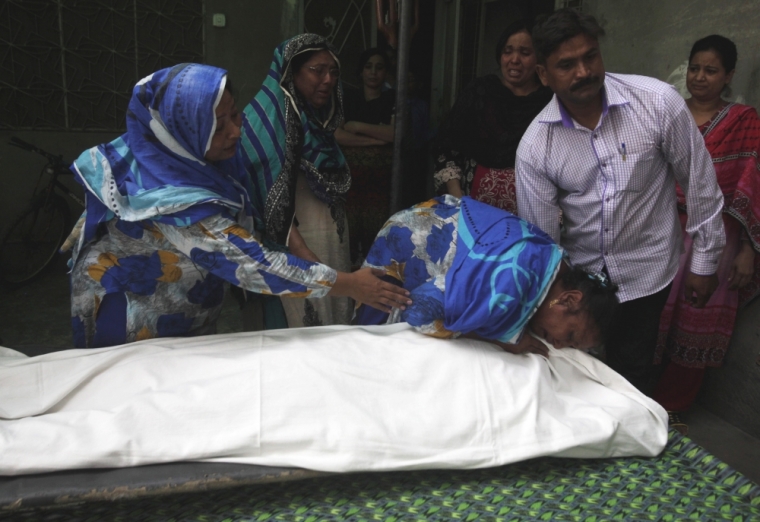 According to the press release shared with The Christian Post, Bahadur's confession was extracted through the use of torture and police also tortured two other individuals in order to implicate Bahadur. Both witnesses have since recanted their testimonies and proclaimed Bahadur's innocence.
"This is a truly shameful day for Pakistan's justice system," Maya Foa, director of the Reprieve death penalty team, said in a statement. "Aftab was subjected to almost every injustice conceivable. Just 15 years old when he was arrested, tortured and sentenced to death, he spent 23 years languishing on death row for a crime he didn't commit before being executed in the early hours of this morning."
Bahadur professed his innocence one last time in an essay, which was published on Tuesday and written from prison, Reuters has reported.
"But I do not know whether that will make any difference," his essay stated. "I have not given up hope, though the night is very dark. ... It would perhaps have been better not to have to think of what the police did to try to get me to confess falsely to this crime."
One of the witnesses who testified against Bahadur, Ghulam Mustafa, a plumber that Bahadur worked for as an apprentice, was also charged in the crime and scheduled to be hanged on Wednesday. However, he was able to reach a settlement with the victim's family that spared his life, Vatican Radio reported.
Although Mustafa initially testified against Bahadur, he recently stated that he and Bahadur had no involvement in the crime and explained that he was tortured into implicating Bahadur. Vatican Radio also reported that Mustafa even confessed to a "religious figure" that he lied about Bahadur's involvement and added that he wasn't even at the scene of the crime when it happened.
Foa added that the day before Bahadur's execution, his lawyers filed for a stay on his execution; however, the High Court of Lahore did not give the lawyers enough time to produce evidence proving Bahadur did not commit the crime.
"To the last, Pakistan refused even to grant his lawyers the few days needed to present evidence which would have proved his innocence," Foa explained. "This is a travesty of justice and tragedy for all those who knew Aftab."
Christian leaders also called on the court to stay Bahadur's death sentence. The Catholic Bishop of Karachi, Joseph Coutts, wrote a letter asking for a delay, while the Bishop of Rochester, Salvatore Ronald Matano, wrote another letter.
"Mr. Bahadur has now spent 23 years in prison — more than a life sentence — for a crime that the two witnesses on which his conviction rest now say he is innocent," Matano's letter reads. "To execute Mr. Bahadur in these circumstances would be to commit a grave injustice."
On Thursday, the United Nations Office of the High Commissioner for Human Rights issued a statement condemning the fact that Pakistan has executed over 150 people in just six months.
"Pakistan has gone from zero to 154 executions in just six months, making it the third most prolific executioner in the world," Zeid Ra'ad Al Hussein, the U.N. high commissioner for human rights, said in the statement.
"Yesterday's execution of Aftab Bahadur, who was only 15 when he was convicted of a murder 23 years ago, and whose claims that he was tortured into confessing were unheeded, suggests a very troubling approach to the use of the death penalty in the country. Reports indicate that two witnesses who testified against Bahadur recanted their testimony, but were simply ignored."