Still No Justice 2 Years After Muslim Mob Burned Christian Couple Alive in Brick Kiln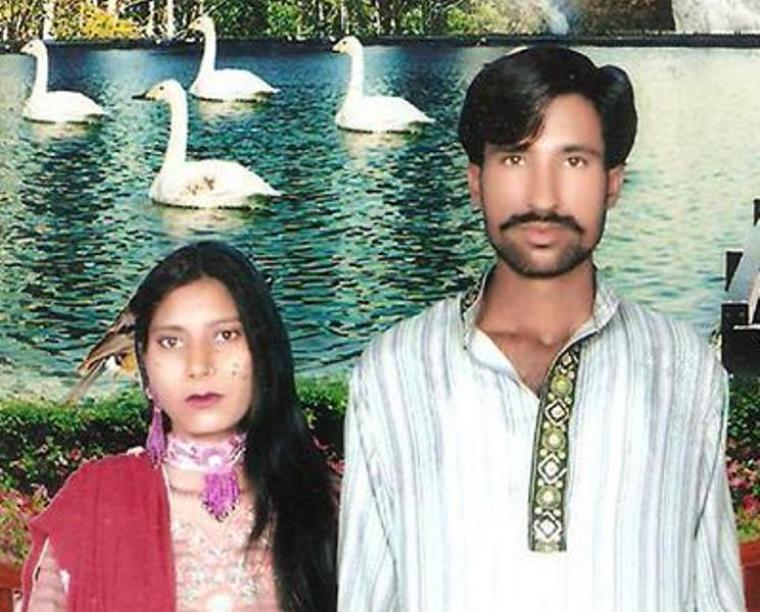 Even though last Friday marked the second anniversary of the day that a blasphemy-accused married Pakistani Christian couple was burned alive in a brick kiln by a mob of hundreds of Muslims, no justice has yet been served for those responsible for the senseless lynchings.
Shahzad Masih, 26, and his 24-year-old, five months-pregnant wife, Shama Bibi, who were from the village of Kot Radhakishan in the Punjab province, were accused by local Muslims of ripping pages out of a Quran. As desecrating a Quran in the Muslim-dominated country is an offense punishable by death, hundreds of enraged Muslims gathered in mob fashion on Nov. 4, 2014, to take the law into their own hands and lethally punish the Christian couple.
Although the couple tried to hide from the mob, they were eventually beaten ruthlessly and burned alive inside the brick kiln that they worked at, leaving their three young children, Suleman, Sonia and Poonam without their parents.
Although the government rewarded Shama and Shahzad's surviving children a payout of over 5 million rupees ($47,785), the kids have yet to receive the money since they will have wait until they turn 18. They are currently being aided by the support of the London-based charity British Pakistani Christian Association, which strives to support the needs of persecuted Pakistani Christian families.
As Shama and Shahzad's case has now been ongoing for two years, BPCA officer Mehwish Bhatti told The Christian Post on Tuesday that as many as 106 people believed to be part of the Muslim mob have been arrested but have not yet been convicted.
While most of those who were arrested have been in the custody of police for about two years now, Bhatti explained that only three suspects have been given bail. Unfortunately, one of the suspects who was given bail is the man that advocates for the family believe to be the person behind the false blasphemy allegations, Yousaf Gujjar.
Gujjar, the owner of the brick kiln that both Shama and Shahzad worked at as bonded laborers, is believed to have made up the blasphemy allegations because the couple owed him money that they could not pay. However, he was granted bail earlier this year based on the claim that he was not even at the brick kiln the day that the couple was burned.
Bhatti said that among the others granted bail was one man who was not even a resident of the area and another who was claims he was not involved in the mob's cruelty.
"Still, 103 people are in police custody and soon any punishment will be announced," Bhatti added. "The 103 people in custody keep on appealing for bail but the family of Shama and Shahzad are trying hard to keep on making their bails canceled."
Bhatti said that the investigation and hearings are still ongoing and no date has yet been established for the decisions and sentencings.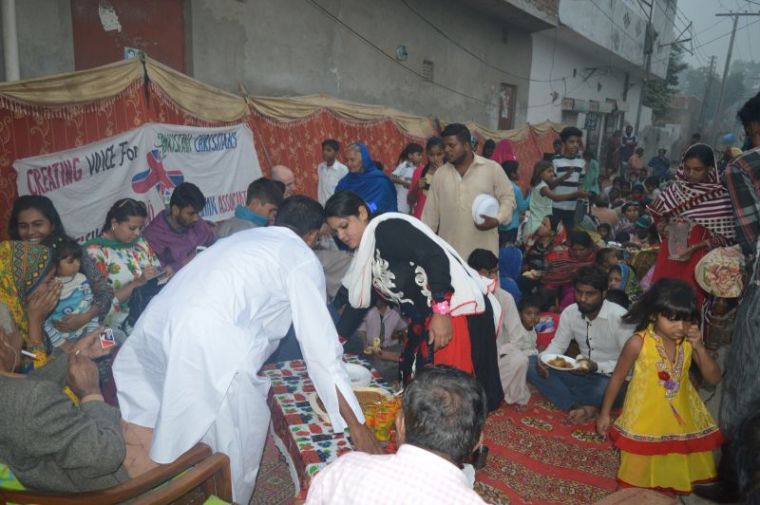 Last Friday, about 45 area Christians held a memorial service in Lahore to mark the second anniversary of the deaths of Shama, Shahzad and their unborn child. The service was also attended by Bhatti and fellow BPCA officer Naveed Aziz.
The surviving children currently live in Lahore with their grandfather, who has won custody of the children. With the help of BPCA, the children have a nanny who cares for them on a full-time basis. She prepares their meals, washes their clothes and provides them with counsel.
"I am very grateful that we have now been able to provide the full-time nanny. They desperately needed a woman who they all now refer to as 'mum,'" BPCA President Wilson Chowdhry said in a statement to The Christian Post. "Our nanny fills a void that was created by the loss of both their parents in a crime that was so brutal it shocked the world."
Thanks to donations, BPCA has been able to not only repaint the family's home but also was able to buy the children comfortable beds, bedside cupboards, and school supplies.
"We are committed to Shama and Shahzad's children and we will continue to do all that we can to provide for them but we need your help to do it," Chowdhry said, adding that BPCA now accepts online donations. "Please give what you can afford, no matter how small, and join with us in showing them the daily love and care that they need."
As Open Doors USA ranks Pakistan as the sixth worst nation in the world when it comes to Christian persecution, Chowdhry and BPCA have helped make it possible for up to 100 persecuted Pakistani Christians to be granted asylum in Australia.
Australia's minister for immigration and border protection Peter Dutton agreed last month to accept 100 Pakistani Christians into the country using the new pilot "Community Proposal" program.
"Australia has started an innovative new pilot scheme that can be used to help Pakistani Christians to safety," Chowdhry said. "However, we need partners on the ground in Australia to make it happen, as the scheme involves registered groups in Australia (which BPCA would become) and the need for volunteers to provide accommodation and support for a year."