Pakistani Christian 'Butchered Like an Animal' for Protecting Youth From Muslim Drug Dealers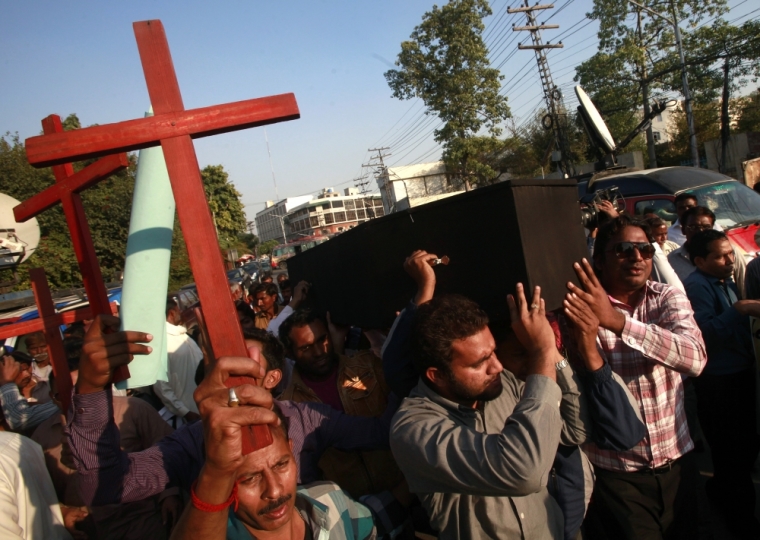 A Pakistani Christian family is coping with the shock of seeing the brutal slaughter of their father, Nazeer Masih, at the hands of Muslim drug dealers.
"This is not the first incident of persecution of Christians in our village, local Muslims are always creating problems for our Christian community. Before and after our church services Muslim drug dealers swarm around our church trying to sell drugs to our vulnerable youth," local Pastor Alfred Azam said, according to the British Pakistani Christian Association.
"Some drug pushers move around in the Christian resident area and beat young Christians forcing them to take drugs in an attempt to get them addicted. When our older men tell these criminals to leave our young people alone they get killed," he added.
Masih, 55-years-old, was reportedly attacked last week outside the small village of Wandala Dayal Shah where he lived, while he was cutting grass with a Muslim friend of his in the fields. The two Muslim suspects cut Masih's face and sliced open his throat, and though they attacked the Christian's Muslim friend, the latter survived.
Masih died before villagers could reach him to help.
BPCA said the attack occurred because the Christian man had warned the Muslim men to stop trying to get Christian youth involved in the drug scene.
Masih's son, Patris Masih, explained that he was 'utterly horrified by the brutality of the savage attack,' that had been carried out on his father, leaving him heartbroken and traumatized.
Although local villagers identified the two Muslim suspects to the police, no action was taken as there was no First Incident Report registered.
Wilson Chowdhry, chairman of the BPCA, said the case once again shows there is a lack of protection for Christians in Pakistan.
"Often Pakistani Christian asylum applications to the U.K. are denied on the basis that Christians are offered a police service and have a judicial system set up too protect them. Yet in this case, once again we have evidence of a corrupt and poorly administered rule of law that is biased against the deprived Christian community," Chowdhry said.
"Britain has to review it's current home office policy toward Pak-Christians, their risk profile for such asylum seekers is based on the false premise that a developed law and order mechanism operates in Pakistan. This simply is not true."
He added that drug addiction in Christian communities is a rising concern, as youths are lured in by wealthy Muslim drug lords, who often have authority over police forces, and so nothing is done to stop them.
The group has started a donations appeal for Masih's family.
Christians in Pakistan have suffered numerous violent attacks this year, including the Easter Sunday terror attack at a park in Lahore, where 73 people were killed, mostly women and children.
Radical Islamic group Jamaat-ul-Ahrar took responsibility for the attack, admitting it had specifically targeted Christians, and vowed that more attacks are to come.