Pakistani Christian Woman Forced to Marry Muslim Kidnapper Wins Freedom in Court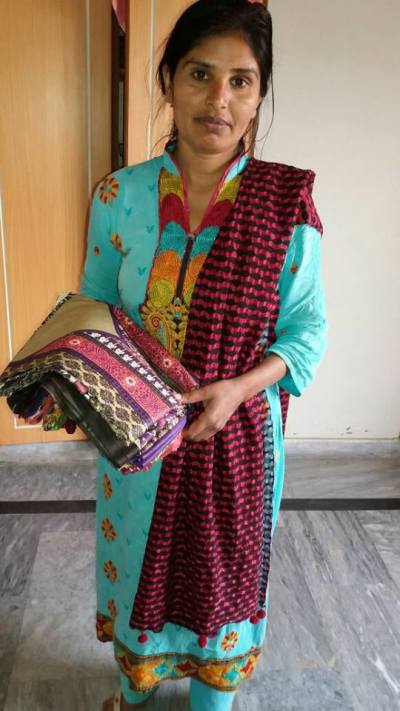 A Pakistani Christian mother of three who was abducted, raped, and forced into an Islamic marriage over two years ago has finally won her freedom after a court granted her a divorce from the man whom she was forced to marry.
The London-based charity British Pakistani Christian Association has announced that 31-year-old Fouzia Bibi, a bonded laborer in Pattoki who was kidnapped by her 61-year-old boss, Muhammed Nazir, in July 2015, was granted an official separation after a Lahore family court heard her testimony late last month.
As previously reported, Bibi and her family lived as bonded laborers at a brick kiln owned by Nazir. After Nazir's wife died, he began making sexual advances toward Bibi.
On July 23, 2015, Nazir asked Bibi to provide cleaning services at his home. After Bibi didn't return home in the next two days, her family grew concerned and was later told by Nazir that Bibi had converted and accepted Islamic marriage.
Although her family was able to help her escape from Nazir's home in early 2016, Nazir and his family filed a police report against Bibi, alleging that Bibi stole jewelry from his home. According to the BPCA, police officials went to Bibi's family home and threatened to arrest another member of the family if Bibi was not returned to Nazir.
Although BPCA offered to hide Bibi, her brother and sister in a safehouse inside Pakistan, it was reported in March 2016 that the family reluctantly returned Bibi to Nazir to prevent the family from suffering further persecution.
After spending several months more as Nazir's slave, the BPCA announced that it helped the family rescue Bibi last October. Bibi had been given shelter and aid at a BPCA safehouse.
"I thought God had left me and wanted to end my life. I stopped praying and hated myself. I thought I was evil and had done something to make God hate me," Fouzia told BPCA, adding that Nazir made her cook, clean and fulfil his sexual desires. "I felt dirty and unclean all the time, the monster made me do things I am so ashamed of. But I had no choice. It made me angry that God was blaming me."
After BPCA learned about a new law that stiffens punishments for perpetrators who force minors and religious minority women into marriages in Pakistan, it persuaded the family to seek a legal divorce in court. After hiring a lawyer named Naiz Aamer, a divorce case was filed with a family court in Lahore on Feb. 13.
BPCA reports that Nazir failed to show up for their hearing on March 17. Then on March 27, Bibi recorded her testimony for the the court and detailed her horrifying experiences living as Nazir's sex slave. Bibi was later granted the divorce from Nazir.
"Fouzia's freedom will hopefully be a trigger for more escapees. Thousands of Christian girls are trapped in forced Islamic marriages and they are all praying for their emancipation," BPCA Chairman Wilson Chowdhry said in a statement shared with The Christian Post. "This judgement is a leap toward a more just Pakistan but our work has only started. We are making it an ultimate priority of our group to continue to free these poor girls."
Since the court's ruling, Bibi's family has fled from Nazir's brick kiln. Instead of working as bonded laborers, the family has been set up with work in a factory.
According to a 2014 report from the NGO Movement of Solidarity and Peace, anywhere between 100 to 700 Christians girls are abducted, raped and forced into Islamic marriages every year.
"We have set up a series of safehouses for this specific purpose and are engaging with communities to ensure previously hopeless families know that help is on the horizon," Chowdhry said. "Christians in Pakistan need to remember resolutely that their God is a mighty God who conquers all."
The BPCA is accepting online donations that will go to help other families like Bibi's who are facing severe persecution in Pakistan, which ranks as the four worst country in the world when it comes the persecution of Christians by Open Doors USA.