Pakistani Man Murders Sister in 'Christian Honor Killing'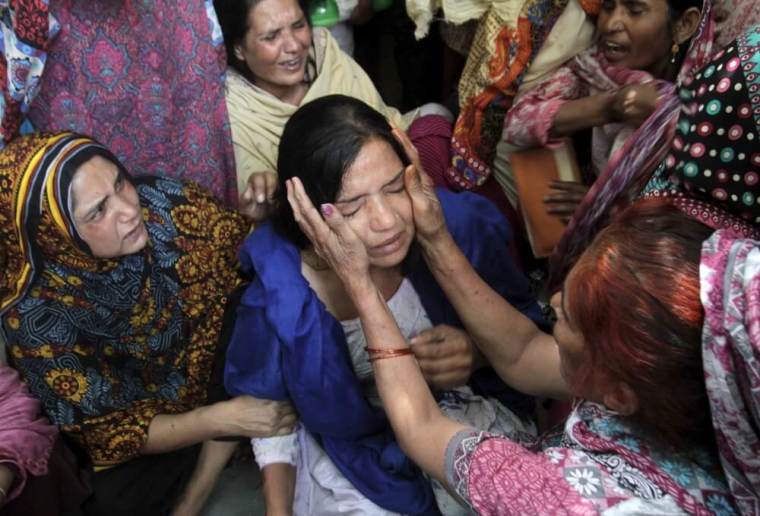 A Pakistani Christian man beat his sister to death by smashing her head with a wooden log while she was asleep Sunday morning because he disapproved of the man that she was going to marry.
Anum Ishaq Masih, a teenage Christian girl from the town of Sialkot near Lahore, was killed by her brother, Saqib Ishaq Masih, in the early hours Sunday, Agence France Press reports.
Rana Zulfiqar, a police officer at the Sialkot police station, told AFP that Masih "smashed his sister's head with a wooden log" while she was asleep. The officer explained that the crime occurred after the sister told her brother the day before that she was going to go ahead and marry their Christian neighbor, which enraged the brother.
According to Zulfiqar, the siblings' father has filed a case against his son and Masih has since been arrested.
While honor killings are a troubling problem in many Middle Eastern and Asian countries, they are usually carried out by Muslims or Hindus who feel that their siblings have dishonored their family and religion.
As far as honor killing among Pakistani Christians go, those occurrences are quite rare and practically unheard of, says International Christian Concern's Regional Manager for South Asia William Stark.
"After hearing about this killing, I called a contact of mine in Pakistan and asked him about it. He said that it was the first time he had heard of a 'Christian honor killing' in Pakistan in his 14 years working as a human rights activist," Stark told The Christian Post in an email. "Overall, Christians do not follow the practice of honor killing in Pakistan, which is why this killing is so shocking."
As arranged marriage is a prominent form of marriage for Pakistani Christians, Stark wrote that Christian families often dislike when their children marry individuals that the parents do not approve of, which can sometimes lead to violent retaliations.
"Unfortunately, I do hear about cases of where Christian daughters are beaten for marrying individuals not approved by the family," Stark wrote. "Again, I have not heard of a Christian family performing an honor killing because their daughter had married someone that was not approved by the family. That is really rare."
Wilson Chowdhry, president of the London-based charity British Pakistani Christian Association, told CP on Thursday that although Pakistani churches oppose use of violence, Christian teachings are often undermined by the Pakistan's "patriarchal" and "fundamentally Islamic" society.
"Although honor killings are rife in Pakistan, they are extremely rare among the Christian community. Churches preach against violence of any kind but in a patriarchal society based on tribal allegiances that are fundamentally Islamic, women find themselves targeted and undermined — even amongst the Christian community," Chowdhry explained. "The education system of Pakistan perpetuates lower social status for women and promulgates honour concepts."
"If blame is to be laid anywhere for this social malaise, then it should be placed on an insouciant government, which is allowing schools to become more Islamist," Chowdhry added.
Christian activist Shamoon Gill told AFP that Christian honor crimes are a "part of a social issue that is deeply rooted in the eastern societies."
'Most of the Christians and even Hindus are converts," he explained. "They have converted but there are still some elements of tribal society."