Our College-Aged Son Has Roommate Trouble, Should We Get Involved?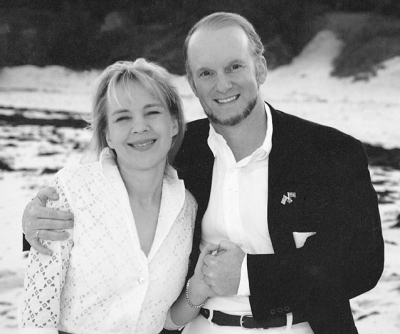 "Mom Says/Dad Says," an exclusive Christian parental advice column by Gregory Slayton, former U.S. Ambassador to Bermuda and author of the best-selling book Be a Better Dad Today: Ten Tools Every Father Needs, and his wife, Marina Slayton, author of the new book Be The Best Mom You Can Be. The Slaytons have been featured on Fox and Friends, Focus on the Family Radio and numerous other media outlets. They donate 100% of their royalties from parenting books to fatherhood and family nonprofits.
Senators John McCain and Joe Lieberman, Governors Jeb Bush and Sam Brownback and Pastors Tim Keller and Luis Palau, among others, have endorsed the Slaytons. In their exclusive series for The Christian Post, both Marina and Gregory will answer thoughtful Christian parents seeking to raise their children up in the goodness of the Gospel and the Glory of God. If you would like to have Marina and Gregory answer your questions, please contact them via momsaysdadsays@christianpost.com.
Parent's Question:  Our college aged son has a deeply troubled roommate. Not only does this roommate take drugs and consume way too much alcohol, he recently stole the keys to our son's car during the Thanksgiving break and got into an accident. 
When my son flew back to college, he also found other big problems. First the roommate denied everything but eventually admitted it all. We are advising our son to move out but there is a third roommate involved who is our son's best friend at university — our son does not want to get in the middle of this battle. What should we do?
Mom Says:  When people continually make poor decisions, the bad fruit of those decisions ultimately destroys them and everything around them. People living with a self-destructing individual are in danger of sustaining life changing brokenness. 
It is clear that your son should leave this toxic environment. Young adults often have difficulty in understanding the wisdom of retreat in the face of illegal or unethical behavior because they have yet to experience what it means to be in the path of such destructive tendencies.
There are a number of things you can do:
First pray, not only by yourself but also with your child on the phone. The Holy Spirit needs to be released into this situation. This roommate seems hell bent on self-destructing. He as well as your son and the 3rd roommate need your prayers. 
Second, insist on speaking with the parents of the troubled roommate. If they don't care enough to listen to your sincere concern and intervene with their son, you can be sure that the situation is going to get worse.
Third, I think you need to pray about getting on the phone with the university. It might be a lifesaving phone call.
Lastly, if all else fails, you may have to get on a plane and fly down to help your son make the best decision in this difficult situation.
Before I get too many complaints about being a helicopter parent, let me explain. I strongly believe that too many parents send their kids to college at the age of 18 and think they should not "interfere" in their kids' lives.  But 18 is no magic number for adulthood.  The umbilical cord needs to be gently cut with parents needing to be a continued presence of love, authority and advice. So don't hesitate to fly to your child's university to help him if all else fails.
Your son is still very young. In American culture 22 is the new 18 (especially for boys…ours included!!) Help your son as much as you can from afar. But if warranted, fly to the university yourself to show him (1) how much you love him (2) how concerned you are and (3) help him to make the best decision in this difficult situation. He might not say so right away, but I am sure he deeply appreciates your care and concern.
Please let us know how it works out. And do know that we will be praying for you all.
Marina