What Are Good New Years Goals for a Family?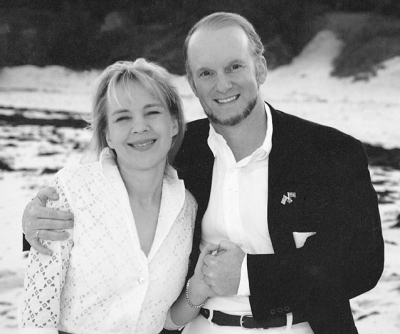 "Mom Says/Dad Says," an exclusive Christian parental advice column by Gregory Slayton, former U.S. Ambassador to Bermuda and author of the best-selling book Be a Better Dad Today: Ten Tools Every Father Needs, and his wife, Marina Slayton, author of the new book Be The Best Mom You Can Be. The Slaytons have been featured on Fox and Friends, Focus on the Family Radio and numerous other media outlets. They donate 100% of their royalties from parenting books to fatherhood and family nonprofits.
Senators John McCain and Joe Lieberman, Governors Jeb Bush and Sam Brownback and Pastors Tim Keller and Luis Palau, among others, have endorsed the Slaytons. In their exclusive series for The Christian Post, both Marina and Gregory will answer thoughtful Christian parents seeking to raise their children up in the goodness of the Gospel and the Glory of God. If you would like to have Marina and Gregory answer your questions, please contact them via momsaysdadsays@christianpost.com.
PARENTS' QUESTION: We are glad to see the New Year come, but how can we really see some positive change in our family in 2016? We all set goals, but mostly these are personal goals and not family goals. What do you recommend to help us really have a great 2016 as a family?
MOM SAYS: That is an excellent question. Real positive life change is hard for all of us. It is hard for individuals and it is ever harder for groups like a family. But it is possible. Like all positive life change, leadership is required. For a family, that falls to Mom and Dad. That's where it starts. Later, when the kids are grown up, hopefully they will take leadership roles in their own families … and in the larger extended family. But when they are younger, it is we parents who must show the way.
Jesus gave us such a perfect example of servant leadership. He was always helping His disciples to learn and grow. He was always loving them, even when they failed Him. He was always helping them understand the Truth about themselves, the world and their Heavenly Father. And in all of this He is a great example for us as parents. In many ways the disciples were like children. They argued. They were frequently selfish and sometimes lazy. But they also showed flashes of greatness and deep understanding. Jesus saw true greatness in each of them. And He helped call each of them to that greatness.
Have you set a Noble Family Vision for your family … and your children? If not, you need to. Help them to recognize that each of them has a greater purpose on this earth then just enjoying themselves, or hanging out with friends, or even studying hard and going to a fine university.
Our Heavenly Father has created each of us … and that includes our children … for so much more. If you don't understand what I'm talking about here, please check out the chapter in my book for Mom's (Be the Best Mom You Can Be) on Creating a Noble Family Vision. My husband's book for Fathers (Be A Better Dad Today) has a chapter just like it for Dads.
Life change for a family isn't easy, but it is possible. And it always starts with us as parents. Let's ask the Holy Spirit to help us be true servant leaders in our home … and to see our children learn and grow into their eternal destiny. There is nothing better in the whole world. May 2016 be a year of growth and blessing for your entire family!!
Marina
DAD SAYS: almost everyone sets new goals for the New Year. But for 90% of us, those goals are forgotten by February 1st. Usually there are no Action Plans to help make those goals reality. The Proverbs tell us that "without vision (i.e. goals) the people (i.e. family) perish." I agree that vision and goals are very important for every family. That's why both my wife and I emphasize the importance of a Noble Family Vision that we all agree on.
But I'd like to talk here about the importance of a reasonable Action Plan to achieve the vision and goals that we have established. If we want our family to be more together, for example, we as Mom and Dad must establish a reasonable plan to make that happen. Simple things like dinners together at least 3 times per week, or a family outing every weekend, or playing a family board game together on Sundays … these will all help bring a family together over time. These are just some examples, but I think you get the point.
Nothing of any consequence in life … absolutely nothing … is built by accident. Your company, the building you live in, the car you take to work, even your child's bicycle…nothing was built by accident. Likewise a good family isn't built by accident. You must set goals (your Noble Family Vision) and establish doable Action Plans to help accomplish those goals. It is possible…and our Heavenly Father wants to help us in this. Why do you think He is called Heavenly Father? Because He loves us … and wants the very best for us. But we must do our part. Providing real, positive servant leadership for our families is a big part of our jobs and Mom and Dad. And it really is fun.
I join Marina in wishing you and yours a truly blessed and beautiful New Year. Yes, be sure to set some good goals for your family (in conjunction with your kids). But be sure to have reasonable Action Plans that will help you achieve those goals. That will help you all to go forward in life…together.
 Gregory
Onward and Upward!!!