Parents Outraged After Classroom Poem Compares God to Mythical Unicorn; Georgia School Apologizes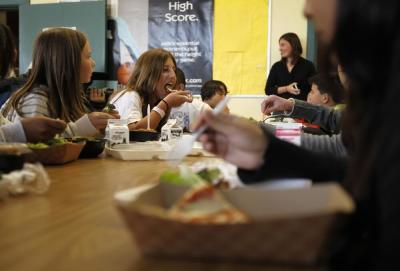 A middle school in Georgia is now apologizing after parents called in to express their outrage over a poem presented in class that compared God to unicorns and a "childish dream."
"We recognize that it was an unfortunate mistake to have included the work as part of our classes here at our school," the Polk County, Georgia, school district said last week.
"We had meaningful conversations and believe that the inclusion of this article to have been made not by malicious intent nor the desire to denounce the faith or beliefs of any of our students, staff or community members."
The controversy stemmed from an Aug. 30 lesson on Greek mythology at Cedartown Middle School, with a poem comparing God to a "mythical creature, a unicorn with silver blood."
"The idea of God makes young children laugh and feel safe at night," the poem states. "But when you grow older and see the evil in the world and the face of death like a shadow behind the eyes of every living thing, then where is God?"
It goes on to argue that "God is revealed in all His foolishness, a naked like, a childish dream, a mythical creature like the unicorn."
Principal Shannon Hulsey admitted that she can understand why parents were calling in upset.
"They felt that it was very disrespectful to God and it (the poem) didn't really have anything to do with unicorns," Hulsey said.
She insisted that "in no way whatsoever" would the staff want to "defame God or go anywhere in that direction at the school."
The school district added, "We are in full support of educating the whole child, including supporting the parent's right to choose what personal beliefs about religion will be taught to their children."
Last week, a public elementary school in Indiana also stirred controversy after a teacher sent first-grade students home with a letter telling them they cannot talk about God, Jesus Christ, or the devil inside the classroom.
"With McCordsville Elementary being a public school, we have many different religions and beliefs, and I do not want to upset a child/parent because of these words being used," the letter read in part.
"If you go to church or discuss these things at home, please have a talk with your child about there being an appropriate time and place of talking about it," it added.
Parents called in to complain in this case as well, leading Superintendent Shane Robbins to admit that the teacher had made a mistake.
"Trying to limit a student's view on religion is a violation of a student's First Amendment rights. However, if the discussion becomes an academic disruption, then as a district, we can intervene to maintain the integrity of the educational process while at the same time being sure to not violate a student's constitutional rights," Robbins explained.