Parents outraged after sex ed video of same-sex kissing, sexual touching is shown to kids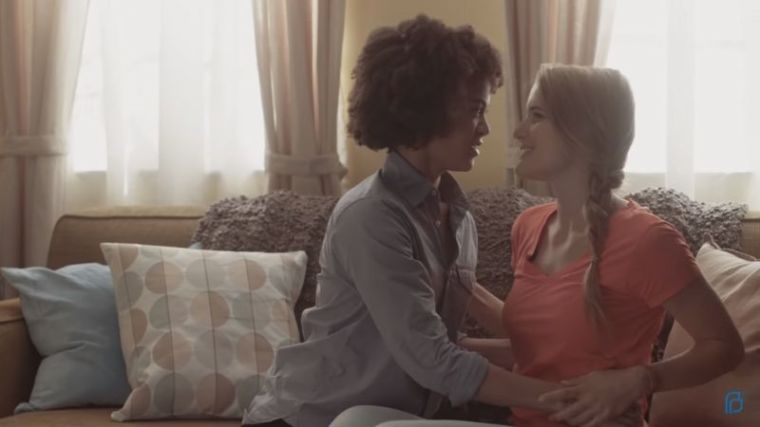 A school district in Florida has issued an apology to parents whose high school-aged children were shown a sex ed video produced by Planned Parenthood without their consent.
Fox 13 reported earlier this week that the video was presented by Safe Place and Rape Crisis Center, and is aimed at teaching high school students at Sarasota County schools about consent. The video includes talk about sex; a man grabbing a woman's breast; and multiple same-sex couples making out.
"Asking for consent doesn't have to be awkward. Asking for consent can be kind of sexy," the narrator says.
Parents weren't asked for their consent, according to Sarasota County School Board member Eric Robinson who said complaints were received in a "flood of emails, phone calls and Facebook" messages and posts. 
"As an adult it can be hard to watch without being uncomfortable, I can imagine how a teenager would watch. The giggles and the gasps," said Robinson.
The school district has since said that it has suspended SPARCC from presenting such programs until a review takes place.
Some, such as Pine View High School Senior Sachin Pavuluri, argued that there was nothing wrong with the contents of the video.
"If they're offended about permission stuff I understand that. If they're offended about the actual content that was actually in the videos I don't think they should have been offended," the student positioned.
Still, SPARCC apologized for the situation, saying that a staff member did not follow protocol.
"We sincerely apologize for the incident last Wednesday at Pine View. The staff member did not follow established protocol regarding the programming presented, and the organization has acted to ensure that this does not happen again," the organization said.
"SPARCC has had a positive relationship with Sarasota County Schools that has spanned more than 15 years and we take the trust placed in our organization very seriously. Preventing domestic/dating violence and sexual assault is central to our mission and SPARCC aims to be a trusted resource for our community," it added.
"We appreciate SPARCC's shared concerns regarding this incident," said Pine View Principal Stephen Covert in a statement. "I am thankful for their swift review of the events and apology to our students, staff, school leaders and families. Until now, SPARCC has been a trusted resource for our students and school community, however, I am disappointed that the action of one resulted in an unacceptable situation for our students."
Covert continued, according to WFLA: "I want to assure our school community that we will follow district guidelines and will take extra precautions in the future to ensure only pre-approved materials are used in the classroom."
The Family Research Council, a Christian public policy ministry based in Washington, D.C., which has been speaking out against graphic sex ed material in schools, argued that the problem is bigger than just a staffer not following protocol, however.
"The larger issue is that this kind of material is being shown to kids at all," the group wrote on its website.
"More than a half-billion tax dollars a year are being funneled to Planned Parenthood, and their idea of teen health is 'sex-positive' education?" it asked.
"Parents across the country need to be on alert that extremists — including America's biggest abortion business — are co-opting school curriculum to put these graphic messages in front of kids. When it comes to sensitive, controversial, or even inappropriate subject matter, parents — not bureaucrats, schools, or any other outside group — should have the final say in what their children are taught."