Pastor AR Bernard Leaves Trump's Evangelical Advisory Board Citing 'Deepening Conflict in Values'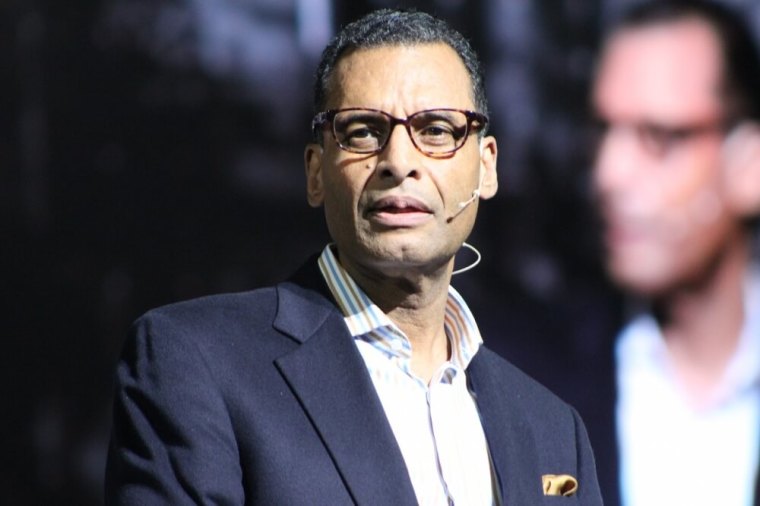 One of the ministers serving on President Trump's Evangelical Advisory Board has resigned from the group, citing a "deepening conflict in values" between himself and the administration.
Pastor A.R. Bernard, 64, a former banker and founding pastor of the Christian Cultural Center, a Brooklyn megachurch, released a statement Friday afternoon noting that he considered himself an "unlikely" individual in the current political and social climate and was willing to serve on this particular council in order "to shape the future of our nation on issues of faith and our inner cities."
"However, it became obvious that there was a deepening conflict in values between myself and the administration," he continued.
"I quietly stepped away from the board several months ago, and submitted my formal letter of resignation as of Tuesday, Aug. 15. I am always grateful and honored by any opportunity to serve my country."
CP contacted Bernard on Friday for comment and will update this article with any response we receive.
In a statement shared with The Christian Post, advisory council member Johnnie Moore said he has the deepest respect for Bernard.
"Sometimes, friends disagree and that doesn't change our commitment to our shared faith and friendship. We have every intention to continue to extend invitations to him to contribute his perspective on issues important to all of us," said Moore, a senior adviser to CP and former vice president of communications at Liberty University.
Bernard's announcement follows comments made earlier this week by Howard-John Wesley, pastor of Alfred Street Baptist Church in Alexandria, Virginia. A widely circulated Instagram post from Wesley listed the names of advisers on the board and decried the fact that none of them had stepped down from their roles, noting that several business leaders have departed Trump's manufacturing council in light of the president's comments about the racial turmoil and violence in Charlottesville.
"Shame when business is more righteous than church," Wesley wrote, adding the hashtags #staywoke, #loveisgreaterthanhate and #shame.
At a news conference at Trump Tower on Tuesday, President Trump condemned white supremacists, yet asserted that there were some "fine people" in Charlottesville among those protesting the removal of a statue of Confederate Gen. Robert E. Lee. He further inquired why the "alt-left" and Antifa had not been criticized by the media for their part in the violence.
Thus far, the rest of Trump's evangelical advisers have stuck with him, saying they have a moral obligation to continue to serve.
"What we may say to the president privately in calling him out or expressing our concerns about anything he or a member of his team might do ... people want us to expose the president or to express our disdain for this, that or the other. That's not our responsibility as I view it," said Evangelical Advisory Board member Pastor Jack Graham of Prestonwood Baptist Church in Plano, Texas, in an interview with CP Friday afternoon.
Pastor Mark Burns, who leads The Harvest Praise & Worship Center in Easley, South Carolina, stated emphatically on Twitter Friday night: "I will NEVER RESIGN or Abandon @POTUS over #Charlottesville. He needs his spiritual advisers more than ever."
For some American leaders, such as Sen. Marco Rubio, R-Fla., Trump's comments on Tuesday seemed to undo his previous statement to reporters at the White House on Monday when he said:
"Racism is evil — and those who cause violence in its name are criminals and thugs, including KKK, neo-Nazis, white supremacists, and other hate groups are repugnant to everything we hold dear as Americans. Those who spread violence in the name of bigotry strike at the very core of America."
During Tuesday's news conference, Trump reiterated that "there is blame on both sides" for the violence and there were decent people on all sides of the protests. ... Not all of those people were neo-Nazis, believe me. Not all of those people were white supremacists by any stretch."
Trump's comments were perceived by many as giving the alt-right a pass, and he was roundly condemned by the mainstream media, members of both political parties and some of his supporters for reiterating that many sides were to blame for the violence.
In defense of the president's comments about there being blame on both sides, Pastor Darrell Scott, president of the National Diversity Coalition for Trump, agreed that violence coming from the alt-left cannot be ignored.
Scott told MSNBC's Katy Tur on Tuesday that he believed many people were giving the counter-protesters "a pass" when it came to some of their own having violent intentions.
"They came with the intent to incite violence," Scott said. "They were walking down the street with pepper spray and they were walking down the street with homemade flamethrowers."
"Let's not act like they did not know with the intent to shut that protest down by whatever means necessary."