Pastor and Wife Who Lost Two Sons in Car Crash Share How Faith Has Helped Them Grieve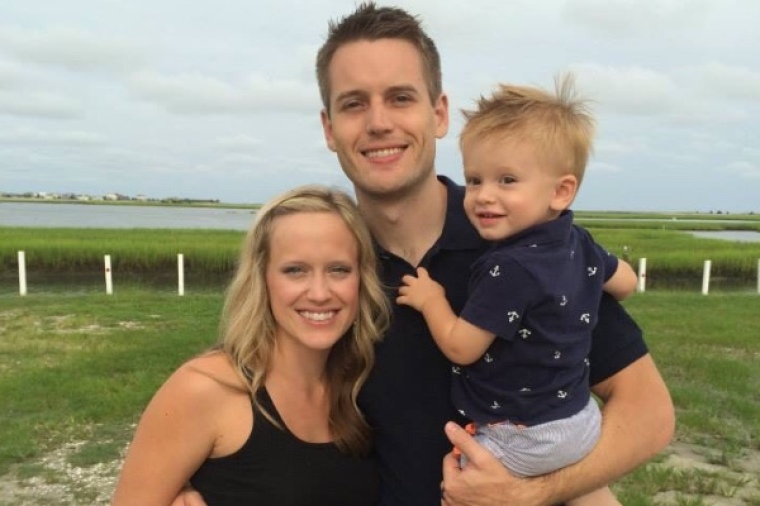 A North Carolina worship leader and his wife, who lost their two baby sons in May after a box truck rear-ended their minivan, have opened up about their struggles during the grieving process and share how they've sustained their faith in God throughout the pain and sorrow.
As previously reported, Gentry and Hadley Eddings were caravaning on their way home to Charlotte in two separate vehicles when a distracted driver of a box truck smashed into the back of the vehicle that eight-month pregnant Hadley and the couple's 2-year-old son, Dobbs, were riding in near Wilmington.
Dobbs died as a result of the accident while his 28-year-old mother was rushed to the hospital so that an emergency C-section could be performed to try and save the life of their unborn child.
Hadley gave birth to the couple's second son, whom they named Reed. Unfortunately, Reed died just days after coming into the world.
In a sit-down interview with local Carolina television station WRAL last week, Gentry, who's the worship leader at the Forest Hill Church in Charlotte, said that although he often thinks about how happy Dobbs was just living his life, he knows his sons are now in a better place.
"I think a lot about how much he just loves life. In the mornings, we would be asleep and the first thing we would hear is that he would be at his little gate at the door and going 'Mommy! Daddy! Mommy! Daddy!'" Gentry explained. "God's got him in a place of peace and I was kind of able to leave that in a place of peace."
Hadley explained that although she and her husband only had a few days with their youngest son, they spent quality time holding him and sleeping with him before he perished.
But now, Hadley admits she has a hard time living with the fact that now she has no baby to hold in her arms.
"My arms are grieving. I want to hold someone," she continued. "I want to run my hands through his hair and that has been really hard to get used to. There is no little person to take care of."
Although the family has such a strong trust in the Lord, Hadley said she doesn't want people to think that just because they have strong faith that they are already over the loss of their sons.
"We cry a lot. We don't want people to think that we are great and we don't cry and we are happy, because that is not what it's like," Hadley explained. "God is good and we know that, but we are sad and mad. We are scared and frustrated. There is a million emotions. It is just all at once sometimes."
When asked by the reporter if they think it should have been them who died instead of their sons, Hadley asserts that God obviously left her and her husband alive for a reason.
"The only thing I can think of is if God left us here, he must have not been finished with us," she said.
At their son's funeral, Gentry told the audience that they've forgiven the driver of the truck that caused the fatal accident and was charged with two counts of misdemeanor death by vehicle and one count of failure to reduce speed.
"We have, in our hearts, forgiven the man who did this," Eddings proclaimed at the funeral. "It was not the easiest thing to do, but in some ways it was because we know — Hadley and I — that Jesus Christ has forgiven us our debt. ... So in some ways, it was very easy to forgive a man who made an accident."
In the interview with WRAL, Hadley said that although she and her husband are angry that their sons have died, they can't be mad at the truck driver for driving distracted.
"Yea, I do get mad but I don't know who to be mad at. I am just mad that this happened," Hadley said. "All I can think of is that I have driven distracted before."
When asked whether or not they will attempt to have another child, Gentry said that they will let God decide.
"I think we won't be able to answer that question for some time, and then God will lead us to answer that down the road," he said.
A GoFundMe online crowd funding page was set up to help support the Eddings in their time of grief. In two months, the campaign has raised over $201,000 with the help of 3,466 donations.