Pastor Andrae Crouch, Gospel Industry Veteran and CCM Pioneer, Facing 'Serious Health Challenges'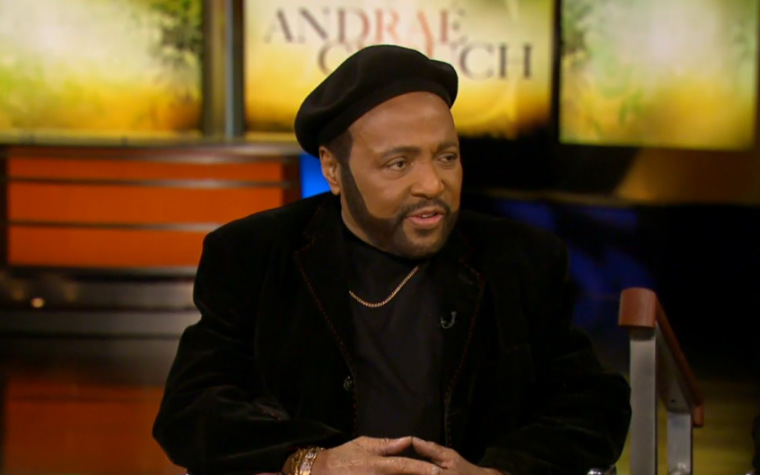 Andrae Crouch, award-winning gospel artist and Contemporary Christian Music pioneer, has been facing serious health issues, according to family members, who have asked fans to send in words of encouragement and appreciation for the California pastor and music legend.
"Per Sandra Crouch (the artist's twin sister), our dear father in the contemporary gospel music, Pastor Andrae' Crouch, is facing some serious health challenges and was just released from the hospital last week," reads a note from the Crouch family published online Wednesday by Elev8.com.
Although it was not immediately known what kind of health complications Crouch, 71, may be facing, the recording artist was rushed to the hospital in Oct. 2013 due to an episode related to his diabetic condition. Crouch reportedly has also over the years been hit with and defeated various forms of cancer numerous times, and developed congestive heart failure.
The music legend, who wrote his first gospel song at the age of 14, has touched the lives of many over his pivotal 50-plus years in the music industry, where he has written, produced and recorded some of Christianity's most popular songs. Some of those songs include the hymns "My Tribute (To God Be the Glory)," "The Blood Will Never Lose its Power," "Soon and Very Soon" and "Through It All," among many others. He has won several Grammy and Dove awards and was inducted into the Gospel Music Association's Gospel Music Hall of Fame in 1998.
Crouch has been lauded for successfully blending contemporary styles with his gospel sound as well as becoming one of the first African American gospel artists to crossover to mainstream contemporary Christian music. His work, both solo and group-produced, routinely sit at the top of Amazon's best-sellers lists including the Gospel, Rock and Contemporary Christian Music genres.
"Everyday we hear that somebody got saved to our music from all over the world," Crouch told CBN, speaking on the occasion of the 2011 release of his album, The Journey.
"The music reaches people. It can encourage them. I feel like I have to do it because there is somebody out there who needs to hear the Gospel. That's all I want in life is to be remembered as a guy that really loved God. I want God to use me."
Watch Crouch perform "Through It All" at a Billy Graham evangelism crusade:
Hundreds of fans have responded with prayers for Crouch after learning of his health challenges, many of them sharing how the gospel artist's music ministry has encouraged them in their faith.
"Your music inspired me as a child to follow Christ," wrote Anita Henderson on Crouch's official Facebook fan page. "May the Lord you always sing/sung about continue to bless you with His healing powers! God Bless!"
Sharon Boland shared, "Andrae what a blessing you are and have been to the body of Christ. Your songs have ministered to millions including me. Bless you and praying for you dear brother."
"You were an inspiration to me and my sisters in our youth. We always enjoyed your songs. I thank the Lord for you. I am praying for your healing in Jesus name. Amen!" wrote Loretta Martinez.
Crouch and his sister lost their parents and older brother to cancer in the early '90s. The pair serve as pastors of the church their parents first led, the New Christ Memorial Church in San Fernando, California. Crouch has never married and has no children.
Read the letter in full from the Crouch family regarding the gospel icon's health:
A Note From Crouch Family:

Hello Friends,

Per Sandra Crouch, our dear father in the contemporary gospel music, Pastor Andrae' Crouch, is facing some serious health challenges and was just released from the hospital last week. His music has encouraged us, helped many make a decision to give their lives to the Lord, opened doors that allowed countless artists to have careers in the gospel music industry and brought a spirit of praise and worship into millions of churches across the world regardless of denomination or race. He was there for us and now we need to be there for him with our prayers. Although we will never be able to tell him all he has meant to the body of Christ we can try by sending words of encouragement/testimonials that will speak life to his spirit. To send your message within the next 48 hours please email pastorandraecrouch@newchristmemorial.org and be a part of pouring into someone who has poured so much into us through his music.

The Crouch Family
Watch a video tribute to Crouch in the player below: