Pastor Andrew Brunson 'Mocked for His Love for Jesus' by Prisoners in Overcrowded Turkish Cell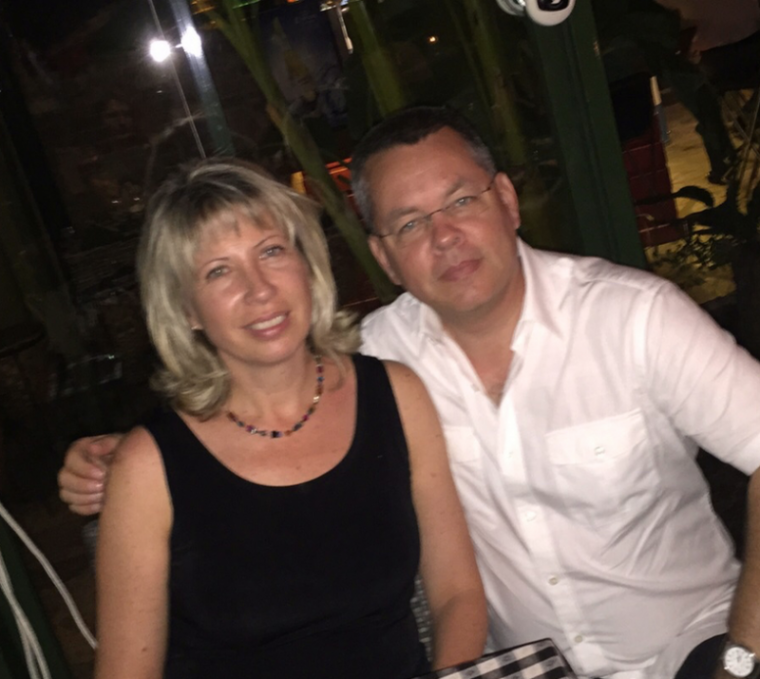 As the trial of American Pastor Andrew Brunson in Turkey continues, details have emerged describing how he has been mocked for his faith in Jesus Christ in overcrowded cells.
"A friend of mine has stayed in contact with his wife and shared more of the details of Andrew's story with me. For the most part of his prison time, he has been in an overcrowded cell, being mocked by fellow prisoners who persistently ridicule him for his love for Jesus," said Cary Hughes, lead pastor of Risen Life Church in Melbourne, Florida, in a desiringGod.org article on Sunday.
"The room is intended for eight people — and it houses 22," he added.
Brunson, who has been held in jail in Turkey since December 2016 on what watchdog groups say are false charges of espionage and terrorism, could face up to 35 years if convicted. The pastor, who led a small congregation in Izmir for the past two decades before his arrest, has denied all charges.
Brunson faced an 11-hour hearing on Monday at Izmir Criminal Court, where a video of a Middle Eastern dish that Brunson's daughter sent him from the U.S. was viewed as evidence, before he was remanded back to prison.
His next hearing is scheduled for July 18.
Turkish President Recep Tayyip Erdoğan has demanded that the U.S. hand over Islamic cleric Fethullah Gulen, who resides in Pennsylvania, in exchange for Brunson, as the Turkish government blames Gulen for a failed 2016 coup attempt.
Some activists, such as William Devlin, who is the Missions Pastor of Infinity Bible Church in New York and has been attending Brunson's trial in Izmir, have argued that instead of giving Gulen $800 million in funding for charter schools, the U.S. should extradite the cleric back to Turkey.
"What is the point to have a Turkish terrorist living in the midst of the United States when President Erdogan of Turkey has asked for his extradition? I would urge my friends and colleagues in the U.S. Congress as to why the U.S. government is harboring a terrorist like Gulen. Doesn't this come under the banner of, 'If you see something, say something!' Devlin urged in an op-ed for The Christian Post on Monday.
In a July 2017 interview with NPR, Gulen insisted that he is not the man behind the failed coup,  and further called Erdogan an "oppressor" who has caused suffering to "thousands of innocents."
Hughes meanwhile shared a song that Brunson has written while in prison, where he speaks of his devotion to God amid some of the darkest days of his life.
The song's lyrics read in part: "You are worthy, worthy of my all / My tears and pain I lift up as an offering / Teach me to share in the fellowship of your suffering / Lamb of God, you are worthy of my all."
Hughes encouraged Christians to sing the song to Christ in support of Brunson as his trial continues.