Pastor Andy Savage Won't Face Charges for Sexual Assault; Janet Mefferd Says He Shouldn't Be Pastor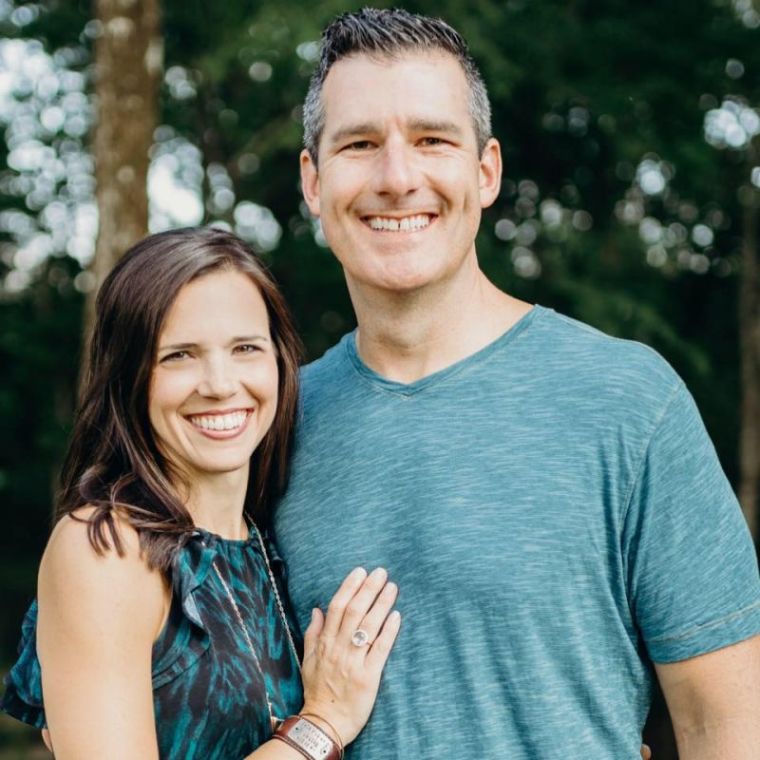 Teaching Pastor Andy Savage of Highpoint Church in Memphis, Tennessee, won't be charged with a crime after recently confessing to sexually assaulting a 17-year-old girl while he was her youth pastor 20 years ago, Texas law enforcement officials say.
The victim, Jules Woodson, recently reported the assault to the Montgomery County Sheriff's Department in Texas.
In a statement highlighted by Local Memphis, the Montgomery County District Attorney's office said they "researched the law that would have applied in 1998 for the statute of limitations" and unfortunately under the law that would have applied for that period the statute of limitations has passed so they are unable to file any charges.
"Using the current statute we would have some possible options but we are limited to the law as it was at the time of the offense in 1998. As a result we are unable to investigate and seek justice to the full extent of what would we normally would in such a case," the statement noted.
Savage, 42, admitted Friday that he "regretfully had a sexual incident" with Woodson while she was a high school senior but had repented and tried to make amends since the assault occurred prior to his marriage to his wife, Amanda. He is a father of five boys.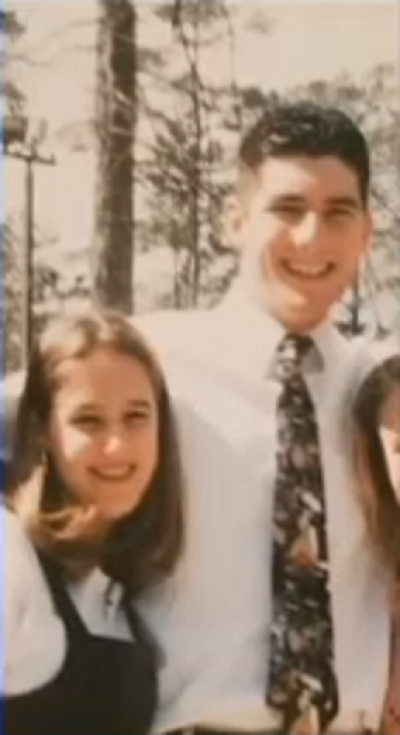 "I apologized and sought forgiveness from her, her parents, her discipleship group, the church staff, and the church leadership, who informed the congregation. In agreement with wise counsel, I took every step to respond in a biblical way," Savage said in a statement about the incident that took place while he served at Woodlands Parkway Baptist Church, now known as StoneBridge Church.
Woodson insisted to WMC Action News 5, however, that Savage lied about how he handled the incident.
"His apology isn't enough because number one, he's lying about how he handled it. He never came to me, the church told him he couldn't talk to me and they told me I couldn't talk to him," she said.
Woodson, who said she was dealing with the divorce of her parents at the time of the assault, told The Wartburg Watch that Savage coerced her into performing oral sex on him on a dark Texas dirt road when he should have taken her straight home to her mother's house.
"He turned onto a dirt road and continued to drive. There were trees all around. I could not see the main road anymore, from which he turned. I asked what was back here. He told me they were building a church. I thought, maybe that's what this was about, maybe he has some secret to tell me, like perhaps he was moving to another church. We reached a dead end and he turned the truck around before putting it in park. We were stopped, and he turned the headlights off," Jules wrote. That was when he asked her to perform oral sex on him.
After about five minutes, however, Woodson said, Savage reacted in shock and begged her not to reveal what he had done.
"I remember him pleading, while he was on his knees with his hands up on his head, 'Oh my God, oh my God. What have I done? Oh my God, I'm so sorry. You can't tell anyone Jules, please. You have to take this to the grave with you.' He said that several times," Woodson said.
Woodson, however, did not keep quiet and told officials at the church who eventually dismissed Savage but never reported the assault to police.
Highpoint Church Memphis lead Pastor Chris Conlee said in earlier statements that he was aware that Savage had sinned 20 years ago and was satisfied that he had fully repented and would stand by him.
"Andy did not condone the sin 20 years ago. Andy does not condone it today, he owns it. I do not condone the sin. I have a 17-year-old daughter. I do, right now. What about the conversations you think I've had the last couple days?" he told his congregation Sunday where Savage received a standing ovation.
"I need you to know that I am trying to do everything possible to do what I think God has called us to do, not just as leaders, but as every man and woman of God, and that is for us to take God's side. And so in this way, I do not blindly support Andy. Watch this. Yes, he is one of my closest friends, I do not blindly support him. I support him, knowing him better than any person besides Amanda Savage. And so I support him with great confidence, because I do know him so well," Conlee said.
"Does God want us to throw stones? And so who should I throw the stone at? Can you imagine what has to take place in the heart of an individual to pick up a stone, and to just pick it up with the intention of just throwing a stone at someone?" he asked.
"None of us want anyone to throw a stone. Why? Because you never heal by hurting others. Women in particular, and men, if any of you are a victim of any type of sexual sin, we are sincerely sorry for the fact that this can be a trigger in your life. We are willing to offer any type of help possible, and we are here to walk with you through that pain and help provide healing," he added.
As a growing community of Christian sexual abuse survivors and advocates call for Savage's removal as pastor, Downline Ministries, which works to encourage a restoration of biblical discipleship in and through the local church, distanced their work from Conlee.
"In light of the seriousness of the accusations made by Jules Woodson against Andy Savage, we have removed Chris Conlee as a speaker at the upcoming Downline Summit. We are praying for healing for Ms. Woodson, and for truth and justice for everyone involved," the ministry said in a statement on Twitter Wednesday.
Janet Mefferd, the popular host of a nationally syndicated Christian talk show, said the way in which Conlee and his church handled the sexual assault of Woodson made her sick. She also argued that Savage's confession makes him biblically unqualified to be a pastor.
"Such dodging, minimization and corporate PR (a stone prop? Really? Oh, yes, really!). They even had 'soft, longing' mood music playing as the lead Pastor, Chris Conlee, set the stage for it all. Way to manipulate the sheep and the situation, fellas. You certainly wouldn't want people actually thinking critically about the fact that Savage spun the sexual assault as a 'sexual incident.' Or the fact that Conlee said: 'We want to be unified, and we want to take the time for people to work through this, to heal in their own way.'
"So the 'brokenness' must be broadened to everyone in the congregation in order to deflect attention from the predatory behavior of the one pastor who's on the hot seat? No, this is about what Savage did to Woodson. Period," Mefferd wrote on Facebook.
"Based on the biblical qualifications that a pastor MUST be above reproach and have a good reputation with outsiders, Andy Savage is disqualified. It doesn't mean he cannot be forgiven or restored, but it does mean he's done as a pastor. And the stonewalling and enabling here is, quite frankly, disgusting," she continued. "If Savage is truly repentant, for the sake of Christ and the reputation of His church, he would have stepped down. This congregation has a right to be morally outraged. The fact that they were manipulated into giving him a standing ovation makes me sick."