Pastor Chad Johnson Tells Fiancee Michelle Williams: 'Sex Is Not an Option' Before Marriage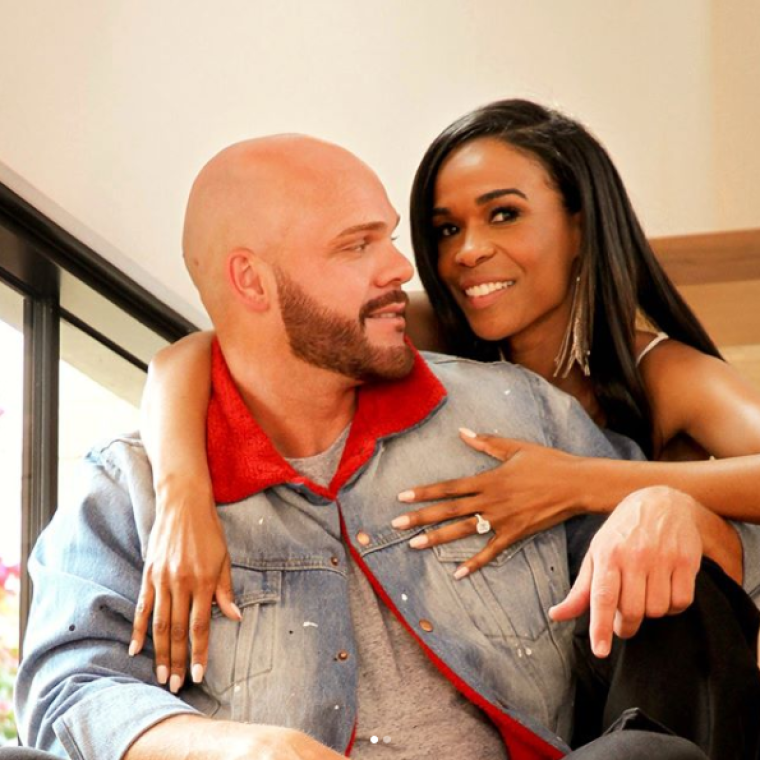 Destiny Child singer turned gospel artist Michelle Williams revealed that her fiance, Arizona-based pastor Chad Johnson, set the boundaries on their sex life as soon as they began dating.
The couple is gearing up for the release of their new OWN reality show, "Chad Loves Michelle." In a recent promotional run in New York City, they opened up about abstaining from sex until marriage.
"When we started dating, Chad said, 'Sex is not an option,'" Williams said on "The Breakfast Club" Tuesday.
She added, "I'm not gonna go into marriage a virgin, I don't want anybody to think that I've been perfect but I felt this was so good because I don't feel pressure to have sex to keep a man and I've gotten different results."
Williams, who grew up in the church, admitted that in the past she's always been in relationships where she felt pressured or the men were not willing to commit. This time, however, she said things are different with the professional sports chaplain who proposed within a year of dating.
"Everything works in my life, nothing is malfunctioning," Johnson joked, assuring the host that he is still very much a man but, nevertheless, is sticking to his vow of purity.
Later in the episode, Williams joked that they would have to elope because she is having a hard time waiting. The pastor, though, encouraged her that they "would be alright."
"I really love him holding me, snuggling with me," she shared. "He has spent a lot of time out with me in LA and I personally have had a hard time because I know we are not supposed to live together, so my sofa is his bed."
The couple explained that their new reality show will invite viewers into their personal therapy sessions. The eight episodes follow Williams and Johnson at eight of their sessions and touch on subjects such as finance, communication and family.
"We started pre-engagement counseling, even before we got engaged," the "Say Yes" singer shared. "When we started sharing with our friends about counseling we realized so many people do not do marriage counseling. We were like, 'OK, let's film ours in realtime with our real therapist and that's what we chose to do."
"We will be the guinea pig, we'll sit on the sofa and let everybody at home get their therapy through us," she continued.
Toward the end of the interview, the topic of sex came up again and after joking about the struggle of waiting, Williams concluded, "We have something to uphold. This is to anybody that wants to do their relationship, do something different to get what you've never had."
The unscripted series premiered this month on ET and will cover everything from their faith and love to Williams's public battle with depression.