Michelle Williams Says Destiny's Child Manager Dismissed Her Mental Health Needs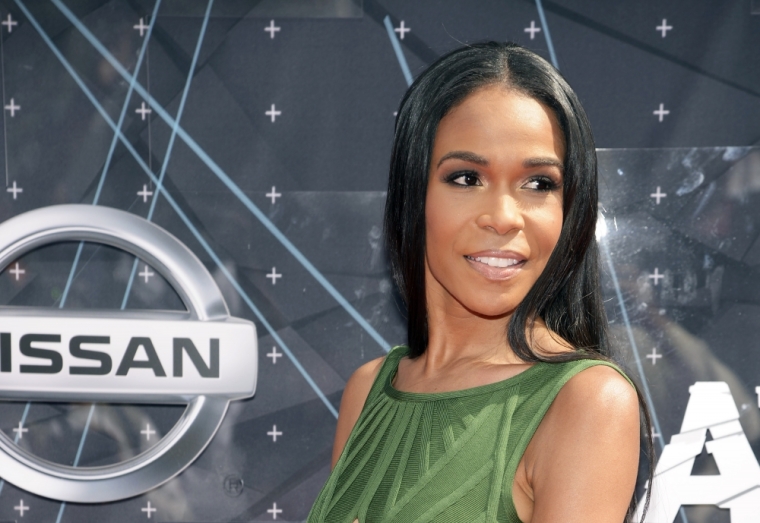 Michelle Williams is revealing that when she sought help for her mental health struggles as a member of Destiny's Child, she was ignored by her management.
Gospel singer Williams, 37, was on hand at the Liberty University convocation in Lynchburg, Virginia, Monday where she led worship with songs like a "How Great Thou Art," "King of My Heart," and her original song, "Say Yes." Williams also took part in a roundtable discussion where she opened up about the struggles she has had with mental health since the age of 15.
Williams joined Destiny's Child at the age of 20 alongside founding members Beyonce Knowles and Kelly Rowland. Despite commercial success that the group received, Williams told those attending the Liberty University convocation that she was struggling with her mental health.
When she sought help from management, the singer said she was dismissed since people had a hard time understanding her struggle as a member of a successful music group.
"People think that money equates to happiness," Williams said. "Sometimes money and success can only magnify that troubled soul, that wounded soul."
Still, Williams never lost her faith in God and recalled studying her Bible with the music group during grueling touring schedules.
"On the road there are times that you can't get to church on Sunday," she said. "When we couldn't go to church on Sundays ... we would have Bible study on the back of the tour bus."
For some time, Williams has been sharing her testimony about struggling with depression and mental health issues. During an episode of BET's "Lift Every Voice" in 2015, Williams opened up about her journey.
"I thought it was growing pains. I thought 'oh I just like to be by myself,' but there were things going on around me, disappointments," Williams recalled on the show. "A lot of things that I saw with my eyes, a lot of things that I heard with my ears really hurt me. I carried that into my adulthood."
With the help of a mental health professional and prayer, the singer said she has been able to overcome her struggles and has offered advice to people going through similar ordeals.
"If the thoughts that enter your mind don't bring peace, happiness [or] joy think on those things that are from above. If they're not [going] to take you above, that's not of God," Williams said. "So you need to shake yourself and say 'boo get out of your feelings, because it's you. That ain't God.'"