Pastor, Christian College Prof. Allegedly Told Congregant Sex With Him Would Heal Her From Sexual Abuse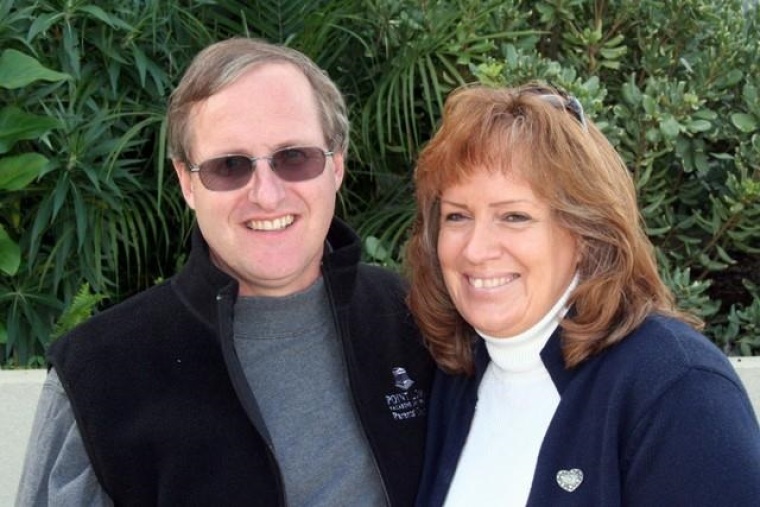 John Wright, a highly rated theology professor at Point Loma Nazarene University and pastor of the English Congregation at the Mid City Church of the Nazarene in San Diego, California, has been accused of rape and sexual harassment by a young woman who says he convinced her to have sex with him so she could be healed of past sexual abuse.
The unidentified woman, referred to as A.M., explains in a lawsuit cited by the San Diego Reader that she met Wright in 2014 when she was 20. His wife, Kathy, who he has been married to for almost 40 years, is also a pastor at Mid City Church of the Nazarene.
The woman alleges in the lawsuit that soon after meeting Wright she confided in him that she had been sexually abused for a number of years by a close family member and felt she was suffering from post-traumatic stress disorder. She said the pastor offered to counsel her.
When she began working at the City Heights church in 2016 as a camp counselor, A.M. said Wright began sending her emails with daily invitations to parks and coffee shops. He soon kissed her and eventually started a sexual relationship with her, which he allegedly said would heal her of her wounds from sexual abuse.
"He convinced her that it was a necessary part of the healing process and that she needed to continue with the sexual relationship in order to get better," the lawsuit said.
Their relationship continued into 2017 and Wright allegedly sent A.M. lewd text messages and emails he said was part of the healing process. He further allegedly used physical, verbal, and emotional "force" to keep her in the relationship.
She alleged that she later discovered Wright made inappropriate advances to two other church members, and that the church was aware of at least one report of sexual harassment.
"The Church ... authorized, ratified, and adopted Wright's behavior and further had advance knowledge of Wright's history and propensity for inappropriate and unwanted sexually harassing behavior and/or misconduct toward females yet continued to allow him to be in contact with females like A.M. in conscious disregard for her rights and safety," the lawsuit said.
Several calls made by The Christian Post to Mid City Church of the Nazarene went unreturned on Friday. Point Loma Nazarene University confirmed with CP that Wright remains an employee and works with the College of Arts, Humanities and Natural Studies. No one at the school was available to comment on the lawsuit, however.
On the Rate My Professor website, Wright's students rank him at a 3.8 out of 5.
"I had Wright as my teacher about 20 years ago and I remember him and his classes with great fondness. Even though I didn't care for religion classes I always tried to sign up with him because he would make them thought provoking and sometimes entertaining. He was also a great advocate of students and one of the best people I have ever met," one former student wrote.
In another review submitted on Jan. 28, however, one student who said they received an "A" for his class ranked him a 1 out of 5 and called him out for inappropriate behavior.
"Worst professor I have had. He rambles on incoherently and uses students in his class as 'examples' very inappropriately. He even left a girl crying once after one such 'example.' PLNU really needs to re-evaluate its standards on professors," the reviewer wrote.
Almost five years ago on June 7, 2013, Wright quipped on Facebook that he was the one who taught his wife to be good while celebrating their anniversary.
"After 33 years of marriage to me today, I can tell you that I get the credit for Kathy's saintliness: I have taught her that she has to forgive me, be patient with me, love me despite myself, to exercise longsuffering. Thank God that she really meant (as I do), 'until we are parted by death.' Happy Anniversary Kathy! We're almost a third of the way to our 100th anniversary!" he wrote.