Pastor shares how openly confessing his struggle with same-sex attraction helps him in ministry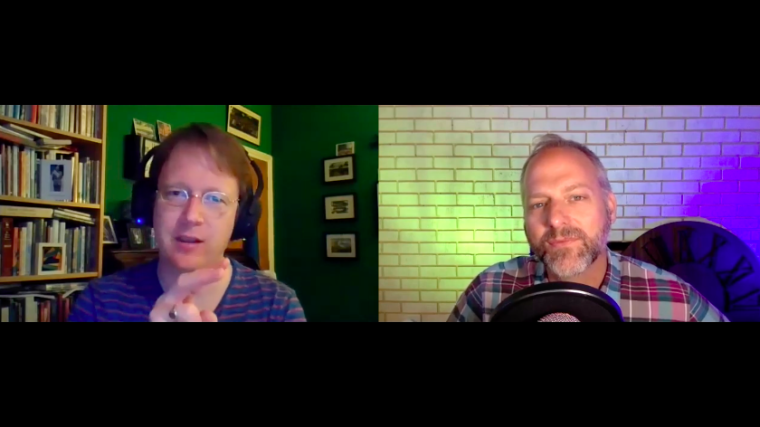 A pastor who struggles with same-sex attraction shared how God has used his experiences to equip him in his ministry and reflected on how the Christian community can best support same-sex attracted individuals in their midst. 
During an interview on The Church Leaders podcast, Shaw, the pastor of Emmanuel City Centre in Bristol, England, said the thing that God has most used to make him grasp the Gospel of grace and equip him to be a pastor is his experience with same-sex attraction.
"When pastoring somebody who is same-sex attracted, rather than thinking, 'The thing I need to sort is their sexuality,' you know, you want them to become more and more like Jesus. And actually, you need to be open to the possibility that God is going to use their sexuality … to help them become more and more like Jesus," he said. 
Shaw serves as the director of Living Out, a ministry that seeks to encourage Christians, equip churches, and engage the world with God's plan for sexuality and identity. One of the best things pastors and church members can do, he said, is acknowledge that there are people struggling with gender and sexuality in their midst. 
"For a pastor and for a leadership team in the church, thinking through these issues, one of the first things they need to think through is, we will probably already have people in our midst for whom same-sex attraction, questions around sexuality and gender identity are big things that they've perhaps never felt able to talk about in the context of an evangelical church," he explained. 

According to survey data released by Gallup, one in six Gen Z adults identify as LGBT — the highest percentage of any generation in history — and that number is likely to continue to increase. Additionally, almost half of LGBT adults in the United States are religious, according to a recent report from the UCLA School of Law's Williams Institute.
When it comes to reaching out to the LGBT community, it's important to remember that they have a "posture of fear" toward the Church — and "we need to bridge the gap."
"A big thing to realize, if you don't realize it already, is just [the LGBT community] will be thinking, 'You are evangelical Christians; therefore, you hate us.'"
The Church should also apologize for "not reaching out in love and compassion" during the height of the AIDS epidemic," Shaw said. 
"What we've got wrong in the past is allowing there to be a perception that the worst sin possible is gay sex," he said. "That there's loads of sins here, but the worst possible sin that anybody could ever commit is having sex with somebody of the same sex. And that … we never get anything particularly significantly wrong, and we are looking down at you, gay people, who have got everything wrong." 
"We haven't actually applied the Gospel to ourselves and to gay communities," he added. 
Shaw encouraged other pastors to be "open and honest" about the sins they struggle with and "jump off the pedestal. Like other sins, he said, same-sex attraction "shouldn't in and of itself be a disqualification for ministry."
"I am trying to live out the biblical sexual ethic, I've tried to do that in response to the Gospel of grace," he said. "I am in many ways, in most ways, no different to any other pastor. I'm someone who is struggling with patterns of sin in my life. I'm usually being more public and open and honest about them than many pastors are."
"I am seeking to live in the light of the Gospel," he added. "I believe that God's Word is authoritative. I'm not in a gay relationship; I have no intention of being in a gay relationship. I am seeking to help others in being open and honest about their struggle."
Shaw briefly touched on his own experience with same-sex attraction, explaining that it felt "natural" as he imagines "heterosexuality felt for my peers as they grew up."
"One of the big questions I've often had, and I really struggled with in some stages, was, 'Well, why have I got this sexuality? Why do I experience sexual desires? Why do I have this capability to love yet can't put it into practice with another man? … When actually, just learning that the most fundamental reason that I'm a sexual being, you're a sexual being, you have powerful sexual desires, I have powerful sexual desires, is to help us to grasp, first of all, God's love for us," he said. 
"My sexuality is there to help me appreciate God's love for me. When I feel the strength of sexual desire, I'm actually getting just the smallest insight into the strength of God's love for me."