Pastor Davey Blackburn on Wife's Murder: I Thought She Had Miscarriage When I Saw the Pool of Blood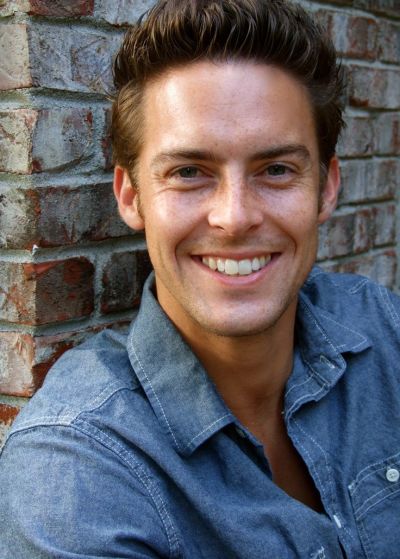 Pastor Davey Blackburn, whose pregnant 28-year-old wife, Amanda, was murdered less than a year ago, told Pastor Perry Noble and the congregation at NewSpring Church that he chooses "worship over worry."
Blackburn accompanied Noble onstage this past Sunday as part of NewSpring's "You've Got What It Takes" series, detailing the horrific experience of returning home from the gym on November 10, 2015, to find his wife, who was three months pregnant, lying on the floor with multiple gunshot wounds.
Amanda had been at home with the couple's 15-month-old son when three young men, Larry Jo Taylor Jr., 18; Jalen Watson, 21; and Diano Gordon, 24, entered through an unlocked door in a robbery attempt.
Local media outlets have since reported that Taylor admitted to a "cooperative individual" that he had shot Amanda when she charged at him during the invasion.
Blackburn told Noble that when he first returned home on that morning, he thought something had gone terribly wrong with Amanda's pregnancy, as he found her in a pool of blood. It was not until he got her to the hospital that he was told about her three gunshot wounds.
"Honestly I don't really know how to describe emotions that go through you in that moment," Blackburn says of the early moments of finding out what happened, saying he felt a lot of "shock and adrenaline."
"I didn't know what had happened and I think that was kind of the grace of God in that moment," Blackburn added.
The young pastor, who planted Resonate Church with Amanda in Indianapolis in 2012, goes on to say that there was a period of 24 hours at the hospital where medical personnel were running tests on Amanda to determine her brain activity.
During that stressful time, Blackburn says he and his relatives "chose worship over worry" by gathering around Amanda's hospital bed and singing worship songs together.
Blackburn said a Bible verse that stuck out in his head during that time was 2 Chronicles 20:12 which reads: "We don't know what to do but our eyes are on you" (NIV).
"That became the theme" of those 24 hours, Blackburn told Noble, adding that "in that moment we couldn't worry because it was completely out of our control."
Blackburn recalled that he didn't see the point in worrying because "worrying wasn't going to do anything for us."
The now widower and single father also said that while he was praying for Amanda to live, he believes God's plan for her was even greater.
"I prayed with the doctors, I was like Lord you're going to perform a miracle you're going to bring her back right now and this whole hospital is going to experience revival," the pastor shared.
"What I discovered [after they pronounced her dead] was that God performed a miracle on the other side of eternity for her […] he healed her," Blackburn continued. "I believe he did it that way […] so an entire nation and world could experience revival."
During his time in the hospital, Blackburn said he kept remembering "Lord you give and you take away […] blessed be your name […] and we'll glorify you in the good times and the hard times."
Davey and Amanda Blackburn had originally been on staff at NewSpring Church before they made the decision to plant their own church in Indianapolis.