Pastor Davey Blackburn 'Confused' About Pregnant Wife's Murder
Pastor Davey Blackburn 'Confused' About Pregnant Wife's Murder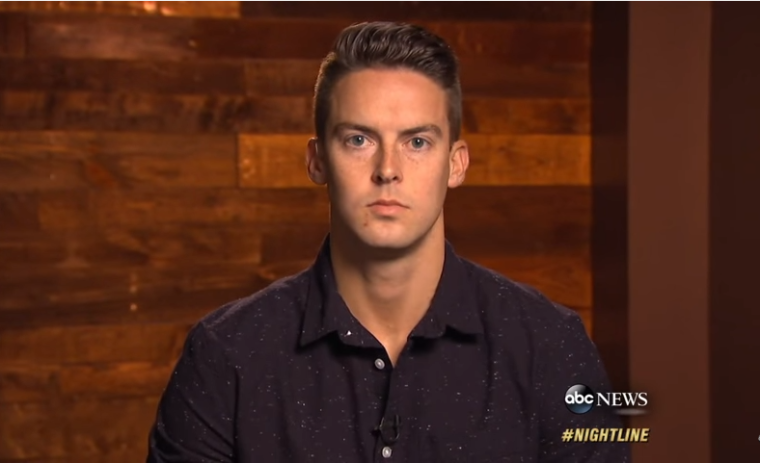 Speaking publicly for the first time since his pregnant wife, Amanda, was fatally shot in the head inside their home in Indianapolis last Tuesday, Resonate Church Pastor Davey Black said he is "confused" because his wife "didn't have an enemy in the world."
"It's really hard to sort through all of the emotions of what we're feeling about all this," Blackburn told ABC News. "We're confused. We don't understand why. We're angry. We're not really sure what to do."
"Amanda didn't have an enemy in the world. I can't imagine any reason why. That's why this has baffled us as much as anybody," he said.
Amanda and Davey moved from South Carolina in 2012 to start Resonate Church. Amanda's father is lead pastor of First Baptist Church in Elkhart, Indiana, and Davey's father, Dave Blackburn, is lead pastor at Next Church in Brevard, North Carolina.
On Nov. 10 while Davey was at the gym, police theorize that the beloved pastor's wife was shot in the head during a home invasion. She succumbed to her injuries the following day along with her 13-week-old unborn daughter, Everette "Evie" Grace Blackburn.
Police announced at a news conference Friday that the suspect is black and is between 5-foot-6 and 5-foot-9 inches tall. It is believed the suspect may have seen Davey leave home about 6:10 a.m. last Tuesday to go to a gym. The suspect had apparently burglarized a house two doors away, according to police.
Davey explained that while his wife's murder has shaken his entire family and community, they are trusting the police to solve the case because the police have made the case a priority.
"That's why we're trusting the investigators. They've been so good to us through this whole process, trying to keep us up to speed on what they have," he said.
"Our neighborhood was so close and it was such a seemingly safe neighborhood and so this has devastated all the neighbors and we knew all the neighbors. We had just had lots of cookouts with them recently and so we're just as confused as everybody else," added the grieving pastor.
On Sunday more than 2,000 people, including Republican Indiana Gov. Mike Pence, turned up at Traders Point Church to celebrate Amanda's life at her funeral. People reportedly sang, prayed and listened to stories reminiscing her life while encouraging her surviving family members.
"What was so great about Amanda is that she was so selfless that she didn't want her life to be put on display, ever, but she wanted Jesus to be put on display," her husband told ABC News. "We feel like that's what happened at the celebration service that Jesus was lifted up and people's lives have been changed because of that."
Davey also shared Amanda's last journal entry with ABC News: "I read Amanda's journal entry just a few days before — she journaled every day of her life — just a few days before she was killed. She put something in there that just spoke volumes to us that we're deriving strength from. She said, 'We don't know what the future holds but we know who holds the future and that's Jesus.' We're drawing our strength from that and we know that Jesus holds the future and we can't see it clearly but she sees it clearly now because she's in Heaven with Jesus and we'll see her soon."