'We don't have to be afraid': Pastor defends Enneagram as helpful tool, not demonic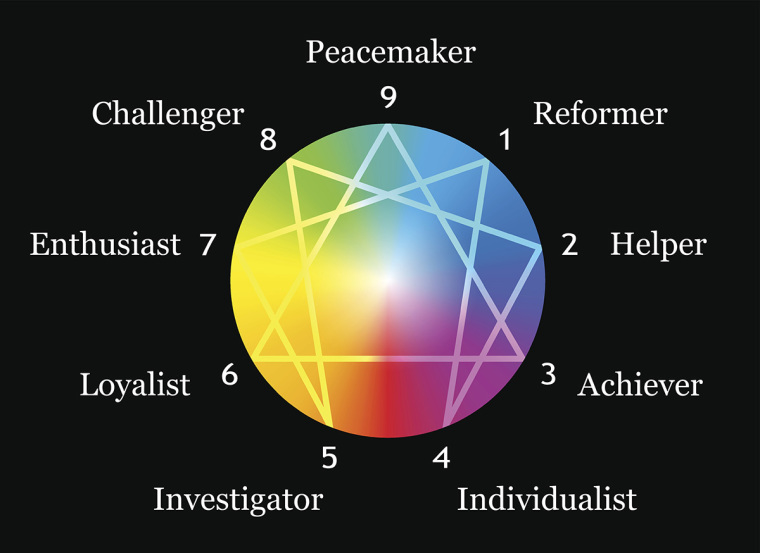 Responding to claims that the Enneagram personality test has demonic origins, Pastor John Starke has insisted that it's a helpful tool for counselors and pastors and doesn't believe churches and Christian groups should stop using it. 
Starke, the lead pastor of Apostles Uptown in New York City, recently took to Twitter to push back on a recent social media post by famous Christian speaker Jackie Hill Perry who warned her followers to stop using the personality test because she discovered it has demonic origins.  
Perry, who used to promote the personality test to her friends and followers, shared on her Instagram story that the Enneagram has spiritually "demonic" roots. The personality test is often used by churches and Christian organizations and at pastoral retreats, so Perry felt led to share what she discovered.
The author of The Secret Place of Thunder and The Possibility of Prayer said although he usually agrees with Hill 99% of the time, he believes her concerns about the Enneagram are not warranted. 
"Yes, some Enneagram users can be goofy with it, and yes, for some time, it was a huge fad. But some counselors and spiritual directors use it wisely, carefully, and fruitfully and have been doing so way before it was popular and will continue to do so after we forget about it," Starke wrote in his lengthy Twitter post. 
"The Enneagram is not a mantra that summons demonic forces every time you use it in counseling, post something about online, or put it in your bio," he added. "That is not what Christians need to spend their time being afraid of."
While Starke said he agreed that "demons are real, and Satan really is trying to destroy your life and divide the church," he maintained that the Enneagram is nothing to be worried about.
"No one is trying to divine the future with it or get victory over their enemies," he wrote.
Hill's posts about the Enneagram described it as "doctrines of demons, divination, witchcraft."
Starke, however, pushed back, saying,  "Counselors and pastors use it as a tool to help others see where they might be prone to trust in their own strength rather than Christ; where they might be reaching for worldly adoration rather than the voice of the Father; fleshly power over the power of the Spirit." 
The pastor added that there are "dozens of Enneagram books published by confessing Christians/Evangelicals within trustworthy publishers," and encouraged skeptics to read those books. 
The initial criticism by Hill said one of the originators of the Enneagram, Oscar Ichazo, claimed that he received his information through a demon named Metatron. She also shared a YouTube clip of Claudio Naranjo, who created the types in the personality test, got his wisdom through what he called "automatic writing."
YouTube is a source that is "not very trustworthy," Starke explained.
"While I don't believe some spiritualist created the Enneagram by listening to demons, it is true that the sources are vague. But the practice of thinking about shaping spiritual formation by personal temperaments has been practiced from the desert fathers to the Puritans," Starke insisted. "We don't have to be afraid of wisdom coming from secular sources. Christians have always been empowered by the Spirit to discern how to handle the Egyptian plundered gold."
A 2018 article titled "The Rise of the Enneagram" named Beth McCord as an integral Christian Enneagram "coach" who has written several books about the test and also co-hosts a podcast with her husband, Jeff, where they "dive deeper into the Enneagram from a biblical perspective." On their website, the couple describe the test as a "revolutionary new tool for understanding yourself."
The personality test became popular in the 1990s and early 2000s after Franciscan Fr. Richard Rohr published "The Enneagram: A Christian Perspective" and "Discovering the Enneagram: An Ancient Tool for a New Spiritual Journey."