Pastor dies from coronavirus after laying hands on infected followers, declaring them healed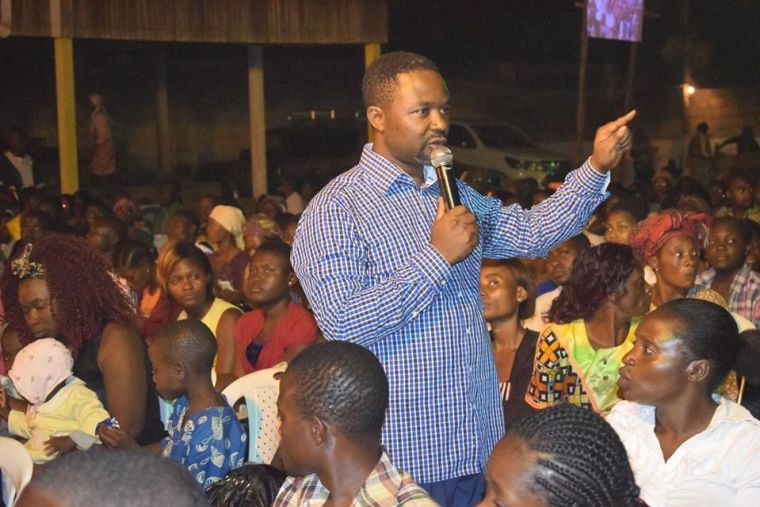 Frankline Ndifor, a popular self-styled prophet and former presidential candidate in Cameroon, died from the coronavirus Saturday after laying hands on dozens of his infected followers and pronouncing them healed from the disease. He was 39.
The BBC reported that the death of the pastor, who founded Kingship International Ministries, caused so much mayhem it took police hours to retrieve his corpse from his home, where he died in Bonaberi, as his family and followers prayed for his resurrection.
Rigobert Che, one of the pastor's followers, told Voice of America that it was only last Wednesday that Ndifor had prayed for him and several dozen others who were either diagnosed with the virus or suspected they had been infected. Now that Ndifor is dead his followers are worried about their healing from the virus.
"This is a pastor that has been laying hands [on the sick] and claiming that he cures COVID-19," Che said. "If you, the person that claims that you are curing COVID-19, you are dead, what about the fellow people that were affected by the COVID-19? Now that he is dead, I do not know how the people that he was laying hands on will be healed."
The Cameroon Tribune reported that the pastor was sick for weeks before his death but he didn't seek medical help until early Saturday morning when his symptoms began to overwhelm him. He reportedly called the Regional Delegate of Public Health to refer him to a doctor, but by the time the doctor arrived he was in a coma and subsequently died.
Doctor Gaelle Nnanga told VOA that Ndifor died less than a week after he was diagnosed with the coronavirus.
Nnanga said he had been called by church members to help the pastor on Saturday, but by the time he and his team arrived, Ndifor was having severe respiratory issues that led to an agonizing death less than 10 minutes after he was treated.
A government official in Douala also noted that the pastor's followers refused to accept the medical examiner's death pronouncement and had chased medical staff away from his home and told people that he was simply away on a spiritual retreat with God.
Ndifor was a well-known faith healer who placed seventh out of nine candidates in Cameroon's 2018 presidential election with 23,687 votes, VOA reported.
Before his death he prayed for many people infected with coronavirus in his home and church and donated buckets and soap to the poor so they could also protect themselves from the coronavirus by washing their hands.
His last public outing was on April 20, when he went out into Douala's streets to distribute facemasks. 
Some 3,300 people have been diagnosed with the coronavirus in Cameroon and 147 of them have died, according VOA.
Medical personnel in the Central African nation of more than 27 million are now begging for increased security at hospitals as they face increasing attacks from people infected with the coronavirus or their loved ones.
Gervais Gabriel Atedjoe, secretary general of Cameroon's National Medical Council, told VOA that last week, angry crowds exhumed at least four corpses of people buried after they died of COVID-19 in the cities of Douala and Bafoussam to stop the spread of the virus. They insisted that people needed to be properly buried.
"It is unbelievable, unacceptable that a medical doctor or medical personnel should be putting up a fight over a corpse with a family. They [the crowds] should understand that these people [the healthcare workers] are coming to help so that they should not be infected," Awah Fonka, governor of Cameroon's Western Region, said.