Pastor Faces Third Lawsuit Alleging 'Sexual Exploitation'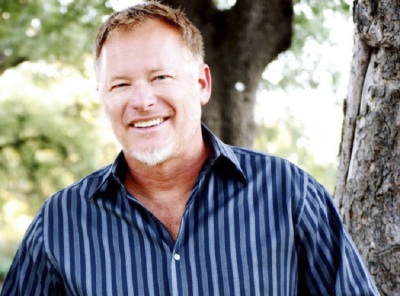 A third woman and former member of the now defunct Renew Ministries in New Braunfels, Texas, has alleged in a new lawsuit that former Pastor Terry Knighten took advantage of his position as spiritual leader and counselor to have sex with her, and is now seeking $1 million in damages.
The woman, Kristi, and her husband, Samuel Guerrero, who were wed by Knighten in 2011, accuse him in the lawsuit of conducting "a scheme of sexual exploitation" that caused repeated sexual contact between the disgraced pastor and Kristi Guerrero.
The lawsuit filed April 28 called Knighten "a sexual predator," who groomed Kristi Guerrero before forcing her into "unreciprocated sexual intercourse" in May 2015 at his New Braunfels home which she was paid to clean, according to the San Antonio Express-News.
It charges that officials at Renew Ministries, formerly known as Celebrate Life Church, did not act when they became aware of Knighten's alleged misconduct.
Last October, the Express-News reported that Knighten resigned after civil suits seeking in excess of $1 million each were filed by two of Knighten's former female congregants. Amy Arp and Kristen Harvey both claimed they suffered "severe emotional distress" due to his misconduct during marital counseling sessions.
Arp, 32, worked as a church volunteer and employee and alleged that for 10 years, she had regular sexual relations at the church with Knighten until October 2015. Harvey, 27, claimed that Knighten forced himself on her at his home in 2015.
The lawsuits, according to the New Braunfels Herald Zeitung, alleged that Knighten exploited the women by "taking advantage of the trust and confidence between plaintiff and defendant Knighten instilled in their marital counseling sessions in such a way that plaintiff(s) believed the sexual contact with defendant Knighten was consistent with, or part of plaintiff(s') treatment with defendant Knighten."
The documents further stated that "Plaintiff will show that the conduct of defendant Knighten was so harassing, outrageous in character, and so extreme in degree, as to go beyond all possible bounds of decency, and to be regarded as atrocious and utterly intolerable in a civilized community."
In a previous report on his Facebook profile, Knighten describes himself as a Florida native who is "a gifted communicator" with more than two decades of church experience. He said he "presents the unadulterated message of God's Grace and Agape Love in a fresh and liberating format."
The Express-News noted that the defunct church is now locked in a fight with its insurance company due to the lawsuits.
The Philadelphia Indemnity Insurance Co. had filed suit in February, seeking a court declaration that it doesn't have to continue defending Knighten and his ministry in the earlier lawsuits.
The company explained that they began insuring Knighten's church in 2011 and coverage limits on molestation or sexual abuse claims are set at $1 million per incident and in the aggregate, according to the Express-News.
Renew Ministries and Knighten have separate counterclaims against the insurer in federal court, while the women from the two earlier lawsuits have asked in state court that the insurer honors their contract with the defunct church.