Pastor Greg Laurie Tells Christians to Stop 'Living in World of Sin'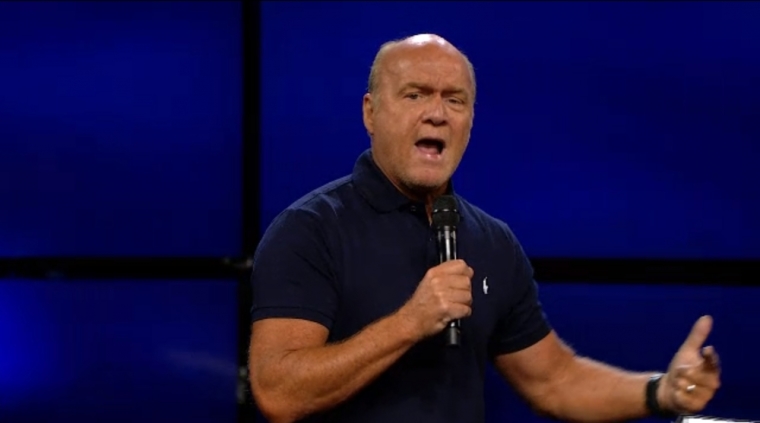 Christians must turn away from their sinful habits and fully commit themselves to Jesus in order to live a happy life, Pastor Greg Laurie said in a message this week, citing Joshua 24.
Laurie, who heads Harvest Christian Fellowship in Riverside, California, encourages Christians to "make a choice" to stop their sinful ways and fully live in the house of the Lord.
The megachurch pastor suggests that those who identify as Christians but maintain their sinful habits must feel as though they are "[living] in two worlds."
Laurie goes on to say that living in two worlds must cause unhappiness, as a Christian would never feel fully present in the Christian community with the burden of their sin, nor would they feel completely guilt-free in their sinful ways due to the reminder of their religious beliefs.
In the end, Laurie suggests that for Christians to fully "serve the Lord," as referenced in Joshua 24:15, they must stop living in two worlds and "make a complete commitment to Jesus."
"I'm not saying it is easy. We all get tempted. We all have a sinful nature. And as Christians we all have a God who will give us the strength to do what He has called us to do," Laurie writes, adding that "God will give you the strength to do what you need to do."
"Don't live in two worlds. Make a complete commitment to Jesus," Laurie adds.
Pastor Rick Warren of Saddleback Church in Orange County, California, shared a similar sentiment in his blog post on Wednesday, calling on Christians to develop their faith through the themes of "grow, sow and go."
Warren encourages Christians to grow in their faith, be generous in sharing their faith with others, and trusting God's plan for their lives.
When calling on Christians to "go in their faith," Warren uses the example Abraham in Bible, who was called by God to embark on a mission later in his life.
"Abraham was up in years. He was in his retirement phase, just about to hang it up and settle down when God said, 'No. Dust yourself off, and get ready for the greatest journey of your life.' When you live by faith, it involves going, often to places you were never planning to go," Warren writes.