Pastor Greg Laurie on the Ultimate Gift to Share This Christmas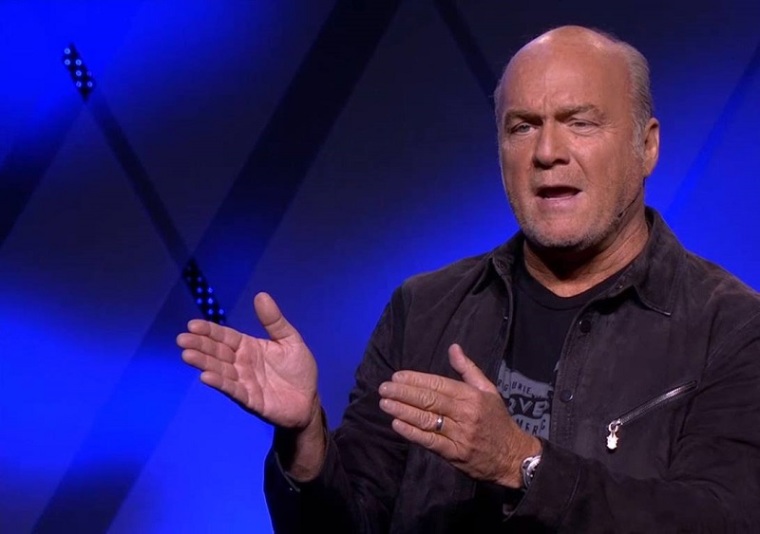 Pastor Greg Laurie of the Harvest Church based in California encouraged Christians this Christmas season to appreciate God's gift of eternal life and share it with others.
In a recent blog post entitled "The Gift (How to Keep Christmas Happy)", Laurie discusses the importance of understanding and accepting God's gift to us this holiday season.
Laurie writes on his personal blog that Christians can begin appreciating the gift of salvation right now through justification, referencing Romans 5:1-2 NKJV, which states that those who have been justified by their faith have found peace with God.
"The word justify carries a two-fold meaning. First, it speaks of the forgiveness of our sins. The day you put your faith in Jesus Christ is the day your sins were all instantaneously forgiven!" Laurie writes, adding that the second part of justification involves receiving God's righteousness in one's life.
In the second part of his Christmas blog post, Laurie calls on Christians to share their gift of eternal life with others this Christmas season, describing it as the ultimate gift.
Laurie argues that it is much more spiritually fulfilling to give than receive, adding: "Next to personally knowing Christ, the greatest joy I know is bringing others to Him — and then to watch them grow spiritually and transform."
"In this season, so many expect Christmas to bring happiness, but that's impossible. You will be let down. The only real happiness you will find is in Christ. Not in Christmas, but in Christ. Not in presents, but in His presence," Laurie adds.
Several other megachurch pastors have called on Christians to also recognize the true meaning of Christmas and not have their vision clouded by materialistic distractions, such as gifts.
Andy Stanley, pastor of North Point Church, recently took to his "Unwrapping Christmas" blog to encourage Christians to spend their time this Christmas season helping others, especially if they are facing an emotionally difficult holiday season.
"Rather than spending time anticipating the worst, try to think about how you might be able to have a positive impact on those with whom you come in contact. Helping others is often the best medicine we can take. If you ask God to guide you in this — if you sincerely ask him to help you see others through his eyes — you'll be surprised by the results," Stanley wrote in a recent blog post.
Similarly to Laurie's message, Stanley encourages Christians in another Christmas-themed blog post to "simplify" their to-do list this holiday season to ease stress and fully appreciate the real meaning of Christmas.
"Whatever you do this holiday season, remember that you don't have to do it alone. Your heavenly Father is watching over you always; he delights when you come to him for help," Stanley writes.