Pastor jailed in Laos for over 1 year released, convicted of 'disrupting unity'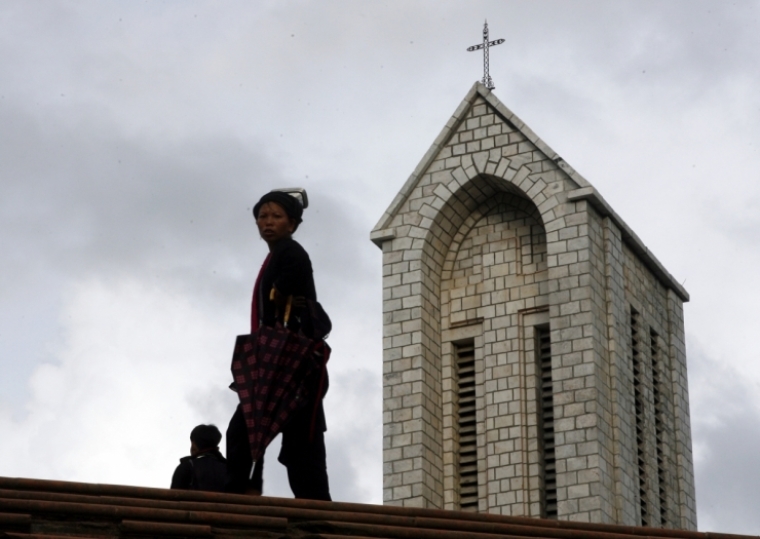 A Christian pastor imprisoned in the Southeast Asian country of Laos for refusing to halt worship has been freed after over one year in detention. 
Sources told Radio Free Asia that 35-year-old Pastor Sithon Thippavong in Savannaket's Xonnaboury district was released last Friday, three days after the Provincial People's Court convicted him on charges of "disrupting unity" and "creating disorder." 
"He was sentenced to one year in jail and fined a total of 4 million kip [about $426], with 2 million kip paid for each charge," an official from the provincial prosecutor's office was quoted as saying under the condition of anonymity. 
"He has already served a little more than one year in jail, so he has been released."
Sithon, who has pastored in the Xonnaboury district since 2011, was arrested on March 15, 2020, for organizing religious services without permission from government authorities.
The pastor's detention drew condemnation from international human rights organizations. An official from Human Rights Watch called his detention a "serious human rights violation."
The United States-based International Christian Concern reports that even though Laos passed a law in 2019 to allow Christians to worship freely, many churches still face harassment and discrimination.
A Lao Christian who spoke to RFA on the condition of anonymity said that a thanksgiving ceremony celebrating the pastor's release would be organized.
"We prayed for Pastor Sithon for more than a year now," the Christian said. "We're very excited that he's still alive and was finally saved by God."
"He may have been sick and frail in prison," he added. "But now he'll be very happy to be able to serve God again." 
Sithon's detention and other human rights violations have been reported to the United Nations High Commissioner for Human Rights by the German-based Alliance for Democracy in Laos. The group's president, Bounthone Chanthalavong-Weise, told RFA in March that the organization called on UNHCR to pressure Lao authorities for the pastor's release. 
Laos ranks as the 22nd-worst country in the world when it comes to the persecution of Christians, according to persecution watchdog agency Open Doors USA. Christians account for under 2% of Laos' Buddhist-majority population. 
In a dossier on religious freedom conditions in the country, Open Doors notes that the communist authorities heavily monitor Christian activities — even those of registered house churches. 
In rural areas, house churches are forced to meet in secret since they are considered "illegal gatherings." 
"Even 75% of all government-approved Lao Evangelical Church (LEC) congregations throughout the country do not have permanent church structures and consequently conduct worship services in homes," the Open Doors dossier states. 
The organization reports that the government "imposes strict limitations on Christian meetings that go beyond the internationally recognized and permitted limitations."
In February 2020, members of the U.S. Commission on International Religious Freedom traveled to Laos to meet with government officials and civil society leaders to discuss religious freedom conditions. 
In a May 2020 report, USCIRF noted that it remains concerned about religious freedom in Laos even though the number of people arrested or detained for their religious practices decreased in 2019. USCIRF is alarmed that "the government is slow to grant legal recognition and protection to unregistered religions." 
"Decree 315 still enshrines governmental overreach and codifies a legal structure inconsistent with international religious freedom standards," USCIRF's May 2020 factsheet reads.